Scottish football: Promotion an option for Highland and Lowland League sides this season
Last Updated: 08/07/14 6:39pm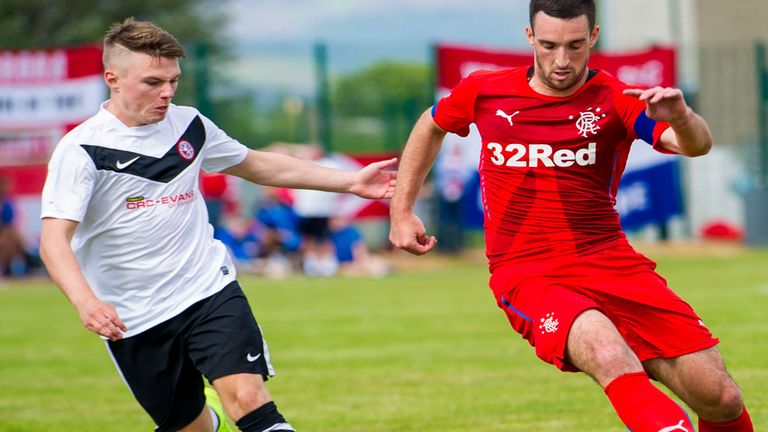 For the first time next season teams from the Highland and Lowland Leagues in Scotland can be promoted on merit to the Scottish Professional Football League.
The winners of the two leagues will play off with the victor taking on the team finishing bottom of League Two, the fourth tier of the SPFL.
No pyramid system has existed in Scotland and this move has come about as part of SFA reforms, voted for by all member clubs regarding league reconstruction. Until now teams had to be invited and voted into the league.
Brora Rangers, who drew 1-1 at home to Championship new-boys Rangers last weekend, are favourites to win the Highland League for a second successive season.
However, they face a dilemma with much of their squad, board and fanbase against competing in the SPFL due to logistical constraints and costs.
All Highland/Lowland League clubs are part-time and both leagues are regionalised, but promotion could mean away trips to Annan, Berwick Rangers and Stranraer among others - all distances of over 200 miles.
Brora want to see the SPFL Leagues One and Two regionalised as, in theory, they could win promotion and then not accept it.
The SFA, who it is understood have no plans to introduce regionalised leagues, has said that should a club decline the opportunity of promotion, where applicable, an offer would likely be made to the next eligible club.
Brora, whose ground lies 58 miles north of Inverness - around a similar distance onwards to John O'Groats - won the Highland League for the first time last season, losing just once in 34 games.
Local businessman Ben MacKay has bankrolled the team in the last few years, bringing many former Inverness and Ross County players to the club.