World Cup: Neymar's agent calls Brazil coach Luiz Felipe Scolari an 'old jerk'
Last Updated: 14/07/14 11:00am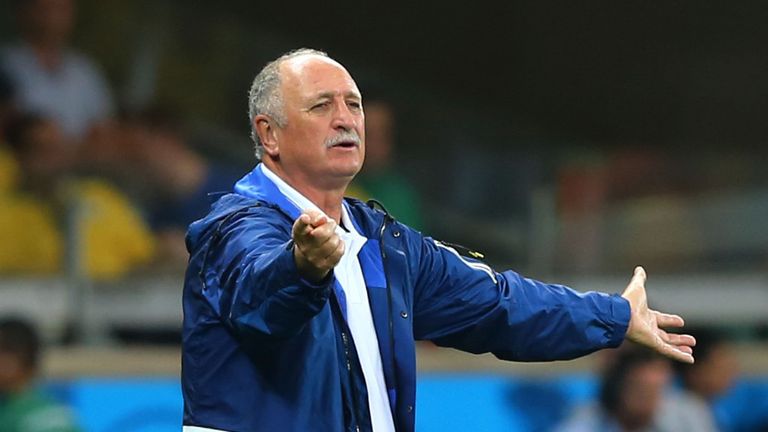 Neymar's agent has launched an astonishing verbal assault on Brazil boss Luiz Felipe Scolari.
Wagner Ribeiro called Scolari "an old jerk, arrogant, repulsive, conceited and ridiculous."
Neymar missed the humiliating 7-1 World Cup semi-final defeat to Germany because of injury.
He suffered a serious back injury in the quarter-final with Colombia, which the striker said could have left him paralysed.
Ribeiro sarcastically listed the apparent qualifications needed to coach Brazil, given the appointment of Scolari.
"One – being Portugal coach and winning nothing. Two – going to Chelsea and being sacked the following day.
"Three – going to coach in Uzbekistan. Four – returning to Brazil, taking over a big club (Palmeiras) and getting them relegated to the second division.
"Five – leaving the club 56 days before the end of the domestic league season. Six – being an old jerk, arrogant, repulsive, conceited and ridiculous."
Portugal, under Scolari, lost to rank outsiders Greece in the final of the 2004 European Championship, before guiding them to the World Cup semi-finals in 2006 and last eight of Euro 2008.
He lasted seven months at Chelsea before moving to Uzbekistan and a bumper contract with Bunyodkor, but stayed less than a year.
He won Brazil's domestic cup competition with Palmeiras in 2012, but they were relegated the same season and he was sacked. Two months later he was appointed as Brazil's national coach.