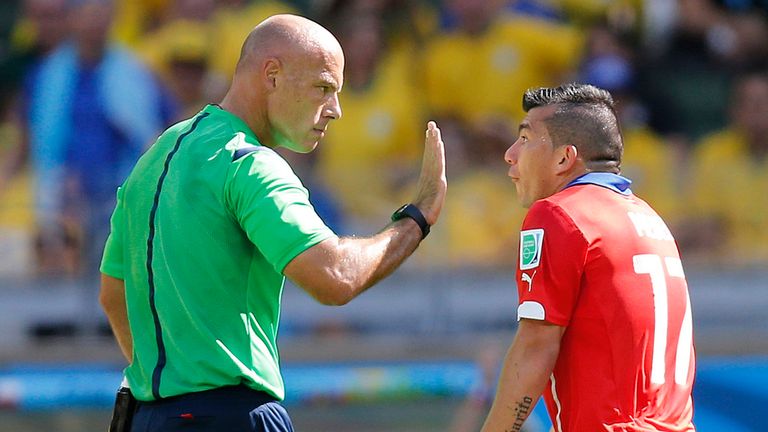 Howard Webb has retired from professional refereeing to become the new technical director of Professional Game Match Officials Limited.
The 43-year-old, widely regarded as one of the best referees ever produced in England and highly respected in the world game, brings to an end a 25-year career to be responsible for overseeing the on-field performances of PGMOL match officials.
Webb said: "I am very excited to start this new chapter in my career after a wonderfully rewarding 25 years on the pitch.
Refereeing has given me so much and I think it's important that match officials who have had the rewards remain in the game to pass on their knowledge.
Howard Webb
"I have spent over a decade with the best seat in the house for Barclays Premier League matches, been lucky enough to be involved in nine major international tournaments, and taken charge of the UEFA Champions League and FIFA World Cup finals.

"Refereeing has given me so much and I think it's important that match officials who have had the rewards remain in the game to pass on their knowledge.
"I also have much more to learn about the business of refereeing and I believe the best place for me to do that is with PGMOL. We all have a common goal of improving refereeing."
According to a statement issued by PGMOL on Wednesday, Webb "will work extensively on the successful development programme" which currently provides a pathway for level three referees to join the company's 'Select Group'.
Former Premier League referee Mike Riley, PGMOL's general manager, said: "Howard has been the foremost referee of his generation and an inspiration for match officials in this country and around the world.
"His role will strengthen refereeing in this country. Last season we trebled the funding for referee coaching and training and we will continue to invest in match officials from the Premier League down to the contributory leagues."
Webb began refereeing in 1989 and progressed through the Northern Counties and Football League to become a Select Group official in 2003.
Another former Premier League referee Dermot Gallagher also paid tribute to Webb's career.
''He is as close to perfection as he could be in modern refereeing. His preparation is so meticulous and because of that you get the result on the pitch.
''He may feel now that he's done everything he can in refereeing and he's looking now to build another career.
Gallagher insisted though that Webb's contribution to refereeing will still continue.
''It's no different to Ryan Giggs. Ryan Giggs was such an ambassador to Manchester United then moved in at the end of the last season to become a player-manager and is now a member of Louis van Gaal's team.
''Howard Webb now sees not so much a retirement but a change of path if you like. His path now is to create the next Howard Webb.''
More games that matter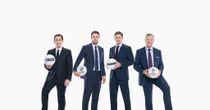 Click here to see Sky Sports' unrivalled schedule of live Premier League fixtures
He has refereed over 500 Barclays Premier League and Football League matches and officiated in every major domestic final, as well as in nine international tournaments including the 2010 and 2014 FIFA World Cups.
In 2010 Howard became the first referee to take charge of the UEFA Champions League final and the FIFA World Cup final in the same year.

In 2011 he was appointed a Member of the Order of the British Empire for services to football.
Football Association chairman Greg Dyke has also paid tribute to Webb.
Dyke said:  "On behalf of The FA, I would like to pay tribute to Howard Webb for a magnificent and unrivalled refereeing career.
"Howard has taken charge of the biggest games going - not least the 2010 World Cup Final.
"It is no surprise that he was one of our most important ambassadors for The FA's 150th anniversary celebrations in 2013."