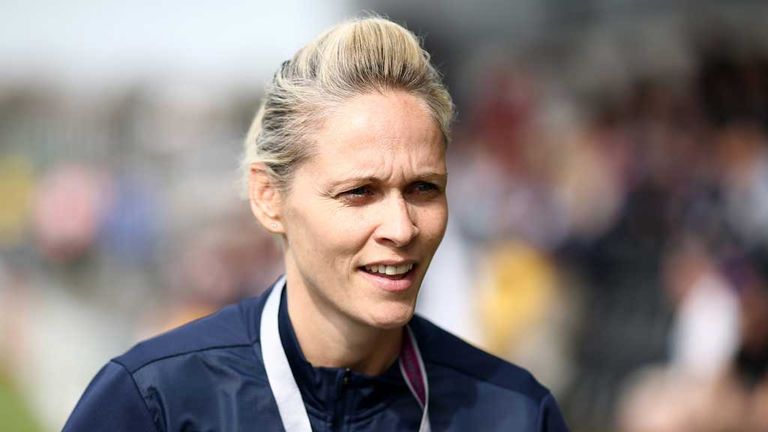 Scottish Lowland League side Stirling University have made British football history by appointing a female coach - ex-Arsenal Ladies boss Shelley Kerr - as their new manager.
Kerr is one of just four women in the UK to hold a UEFA Pro Licence and won 59 caps for Scotland as a player.
The 44-year-old will study for a sports management degree at the university as well as taking charge of the institution's football scholarship programme.
 "I have always had a desire to work in the men's game and the University of Stirling - a very forward thinking educational establishment - has given me the ideal opportunity to do so," said Kerr.
"I am extremely excited to be given this opportunity to lead the men's performance programme at Stirling."
Stirling University finished second in the inaugural Lowland League last season but have lost their first three games this season.
The winner of this season's league will go into a play-off against the Highland League champions for a place in Scottish League Two, while the top five teams in the league will qualify for the next season's Scottish Cup.
"Not only is Shelley a well-qualified and successful coach, she holds a strong vision of club development and a willingness to enhance the sporting experience for our students," said Raleigh Gowrie, the university's sports performance manager.
"I'm confident she will add great value to our successful programme and complement a strong team."