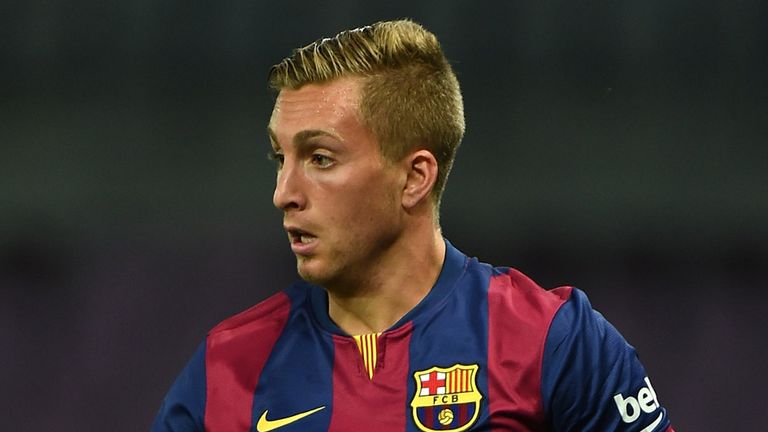 Gerard Deulofeu admits he was surprised that Barcelona allowed him to go out on loan again after completing his switch to their Primera Division rivals Sevilla - but he is determined to make the most of his "key" year in Andalusia.
Deulofeu returned to Barcelona this summer after spending last season on loan at Premier League side Everton, but the 20-year-old forward is on the move again after joining Sevilla for the 2014/15 campaign.
The Spain international admitted he was very happy with his switch to the Europa League winners, but was not expecting to be leaving the Nou Camp again so soon.
He said at his official presentation; "I'm very happy to be here, (new Barcelona coach) Luis Enrique told me that I wouldn't be playing, and from the first moment I had my mind set on coming to Sevilla.
"It's a very good club, I have high expectations and hopefully we can have a great year together. "
He added of his departure from Barca: "I was surprised by the decision that the manager took, but I'm going to enjoy this year very much. I want to focus on Sevilla."
Deulofeu showed glimpses of his undoubted attacking ability during his time with Everton, but the Barca youth product admits he is not the finished article in other aspects of his game.
He said: "I could be stronger with my defending, I'm going to work on that I hope that it's a better year than last, which wasn't bad but I failed to take that little step forward and I hope to be able to do it here.
"I want to have a good year because it's key for my career."