Jim Boyce against Sepp Blatter's plan to allow challenges to referee decisions
Last Updated: 09/09/14 5:25pm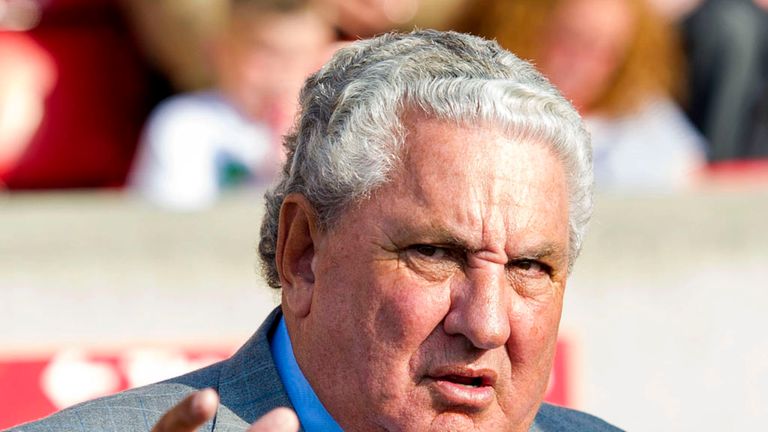 FIFA vice president and head of the referees' committee Jim Boyce does not agree with Sepp Blatter's plan to allow video replays for managers to challenge refereeing decisions during a game.
Blatter, president of world football's governing body, revealed on Monday that a TV replay system may be trialled at next year's FIFA Under-20 World Cup that would allow managers and coaches to challenge an official's decisions, but only when a stoppage in play had occured.
Blatter says the 'call system' would not work like the third umpire does in cricket, with the power to overturn a decision still remaining with the referee on the pitch.
Boyce told Sky Sports News' chief news reporter Bryan Swanson: "I'm totally against it. Who am I to challenge the president of FIFA, but I have got my own ideas on this.
"In fact, one of the things I would really like to see is a fourth officially being in an enclosed box - not where managers or coaches can interfere with them.
"We now have many cameras at grounds and we have to get the decisions right for the good of football, but if that fourth official sees an incident that he clearly feels has a detrimental effect on the game from a decision made by the referee, he could call the referee over immediately and say 'take a look at that'.
"At the end of the day, the final decision will be with the referee. But for me, we have enough officials on the pitch and I certainly do not agree with challenges by managers.
"The most important thing is you have officials on the pitch in charge of the game of football."