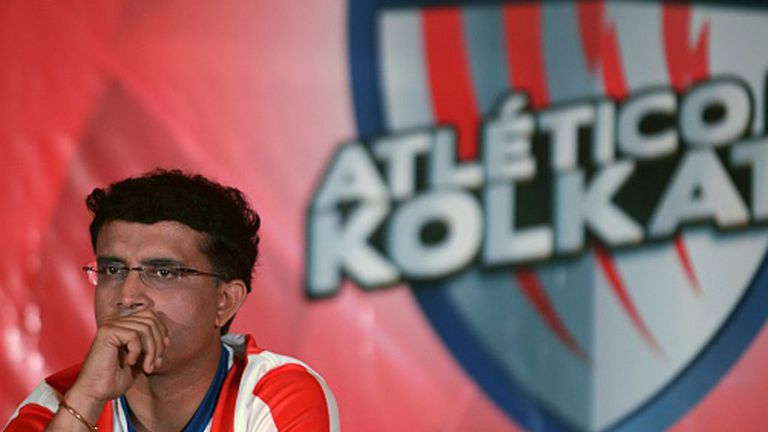 Indian Super League pundit Terry Phelan, formerly of Manchester City, is hoping the competition's inaugural season will attract more world stars in the future.
The ISL kicks off today with Kolkata versus Mumbai FC and Phelan, well-known on the sub-continent for his 18 months as lead coach of the SESA football academy in Goa, will be prominant on Indian television during the season.
Phelan believes the ISL, which will feature former World Cup winners Alessandro Del Piero, Marco Materazzi and David Trezeguet, has the scope to grow in the future and is eyeing players of the calibre of Frank Lampard to be pursuaded to move over in the future.
"I believe and hope the Indian Super League can capture the imagination," Phelan told Sky Sports.
"The likes of Freddie Ljungberg and Robert Pires heading out here can only help with that. The foreigners are so important to kick-start and generate that initial interest. If the first ISL edition is a success you will see top players follow in the future.
"Someone like Frank Lampard going over there for three months would have been fantastic. When big names like that start heading over that's when you could be talking about it as potentially a big league."
Phelan believes there football has the potential to thrive in India despite the country being a cricket-mad nation.
"I think cricket and football can co-exist in India," said the 47-year-old. "Look at what is happening in America at the moment - soccer is growing over there with big crowds coming in.
"I think if the Indian Super League can take a little bit from each country and build its own philosophy then it has got a great chance of being successful
"There's money being thrown at the league, academies opening up, and it's a good start at improving India's football infrastructure.
"Plenty of people in India wear Messi and Ronaldo shirts, but it would be great to see kids running round the streets wearing the names of an Indian player on their back just like they do with the cricket."