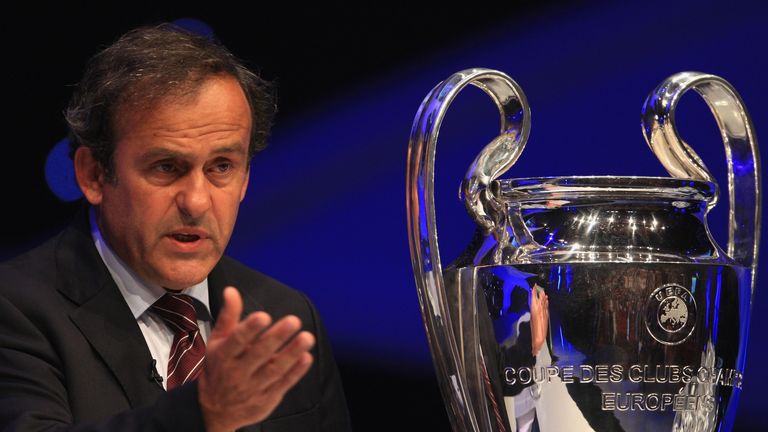 UEFA president Michel Platini has proposed a new white-card punishment which would see the introduction of sin bins for players who protest excessively.
The Frenchman claims there is a case for match referees being handed the power to banish players from the field for 10 minutes, on top of the current yellow and red card system.
Platini makes his comments in his new book Parlons Football, which translates as Let's Talk Football, in which he also suggests teams should be allowed to make five substitutions in games, rather than the current limit of three.
Platini reportedly proposes "the creation of a white card" which "would be followed by a temporary expulsion - a rest - of 10 minutes on the bench".
He says that such a measure would combat "this mania of challenging the referee" which "is spreading like a true epidemic in football".
He also makes the case for easing the restrictions on substitutions by saying he would like "to be able to operate two changes at half-time, keeping the possibility of three changes during the course of the game".
Platini, the former France captain and Euro 84 winner, also suggests the abolishment of the current rules that mean a player denying an opponent a clear goalscoring opportunity by committing a foul in the penalty area is typically punished threefold - with a penalty, red card and suspension.
Instead, he argues there should be "a double punishment: penalty and yellow card if the foul is committed in the penalty area; sending-off and free-kick if the foul is committed outside the penalty area".
Platini, 59, ruled out making a challenge for the FIFA presidency in August.