It's a 'no-brainer' for Liverpool to secure Steven Gerrard's future, says Kammy
Newcastle, Southampton and England's options are also praised...
Last Updated: 10/11/14 12:25pm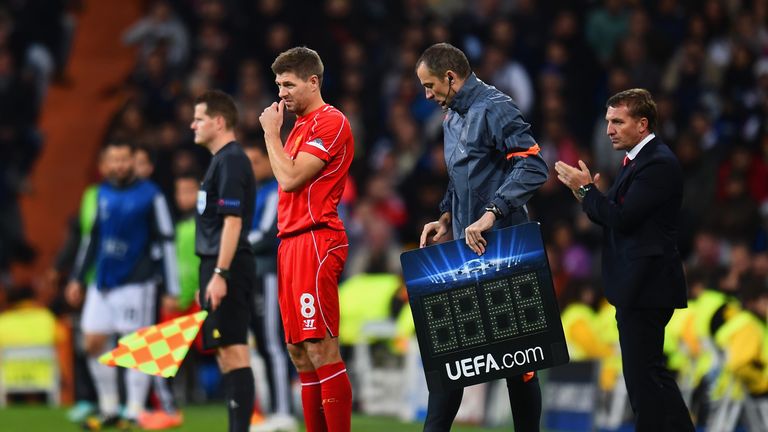 Chris Kamara has his say over the weekend's Premier League action including more struggles for Liverpool, Newcastle and Southampton riding the wave and England's young striking options.
He's out of form but Liverpool must renew Steven Gerrard's contract
Of course it's a no-brainer that Liverpool must keep Steven Gerrard. You wouldn't have thought that he'd want to go elsewhere. All we know for certain is that he gave up international football to concentrate on club football but then didn't play against Real Madrid in the Champions League so he'll be disappointed with that. Whether that will influence any discussions we don't know.
Stevie has suffered because he doesn't have a runner over the top anymore, without Luis Suarez and Daniel Sturridge, for his long passing. Liverpool's problem is their form – every game seemed easy for them last season and their style of play clicked. But the players that have come in haven't clicked.
I'm surprised it's got to this situation that Gerrard is out of contract when you look at how well he played last year. He's Mr Liverpool and I fully expect him to stay. Everyone would be surprised if he did leave Liverpool but you look at what Frank Lampard has done with Manchester City. That's the revival that he needed.
Newcastle's revival must be credited to Alan Pardew - but watch out for Ayoze!
Let's give Pardew all the credit in the world because he was getting dog's abuse. You thought it was over, you thought there was no way back for him. You couldn't see a way out, if you're being honest. They've found a way out which is amazing. He got all the abuse so he must take all the credit. The players obviously like him because they've responded. If they didn't want to play for him then the last five results wouldn't have happened.
I know all about Ayoze Perez, who scored that back-heel against West Brom at the weekend. He played in Tenerife and my mates out there would always tell me, 'go and watch Ayoze and recommend him to a Premier League club'. Then Newcastle signed him and my mate said, 'you just watch him now'. The problem I had was that I hadn't seen him myself so it wasn't easy for me to go to a Premier League club and tell them about him. He's got loads of quality and skill and although he's not the strongest I was told he'll only need six months to settle in England before he's a star. He's not even taken six months. I'm going to a Newcastle game in two weeks so I look forward to seeing Ayoze play.
Victor Wanyama's Southampton must not think about the top four or six
Southampton are riding the wave and carrying on, beating Leicester this weekend. They don't know where they will finish, they've got no idea, but once people start talking about the top six or top four, that's when they'll hit the skids. Victor told us on Goals On Sunday that everyone is just enjoying things at the moment. When Ronald Koeman got there and didn't pick him at the start of the season, he thought, 'what's going to happen here'. But Wanyama said Koeman was fantastic as a manager, telling him that he wasn't in the team but if he gets an opportunity he has to take it. That's what has happened. 
England must keep an eye on Saido Berahino, Charlie Austin and Harry Kane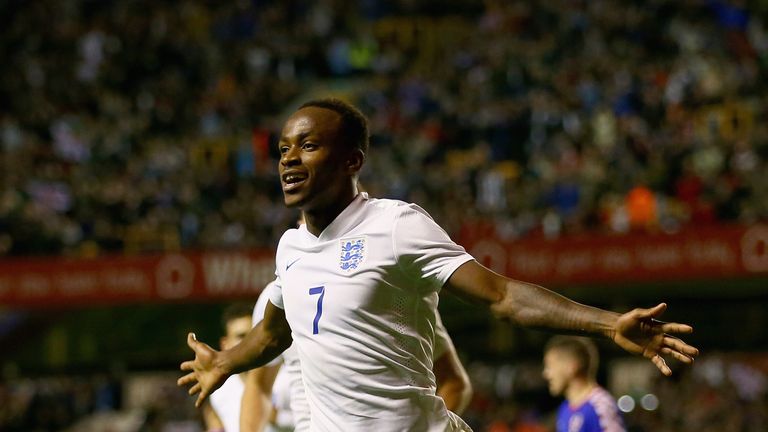 I'm very impressed with Berahino but West Brom boss Alan Irvine has said that he feels the extra attention of the England call-up affected his performance against Newcastle. That's understandable. For a young fella it can go either way – he can stick his chest out and blossom or feel he has to prove himself to everybody. He probably thought this weekend, 'I've got to show everyone what a player I am'.
Roy Hodgson has worked with Berahino so he knows him better as a player. England are struggling at the moment so need people to come onto the scene. Charlie Austin and Harry Kane, if they keep scoring, also get in the team. We're in a building process. You hope that eventually all three make their debuts, score goals and adapt to international football. 
Arsenal can't win the league but will still be up there
The gap is almost insurmountable. Arsenal have given away too many points and won't be catching them. He's not hoping for complacency from Chelsea, he's just being real. He's as disappointed as anyone else about his team's performances. They're conceding goal after goal – they sold centre-back Thomas Vermaelen to Barcelona and didn't replace him. That's something he should have sorted out.
It was the same problems against Swansea that they showed against Anderlecht. They're bombing forward and not taking responsibility. But don't get carried away, it's a couple of games and they'll still be there or thereabouts at the end of the season.