Hull City manager Steve Bruce hopes his side's hard-fought 1-1 draw at Everton will provide the lift they need ahead of a 'vital month'.
The Tigers battled back from a goal down to claim a point at Goodison Park and prevent a fifth straight Premier League loss.
The result lifts Hull out of the relegation zone on goal difference and Bruce told Sky Sports it was important for them to stop the rot.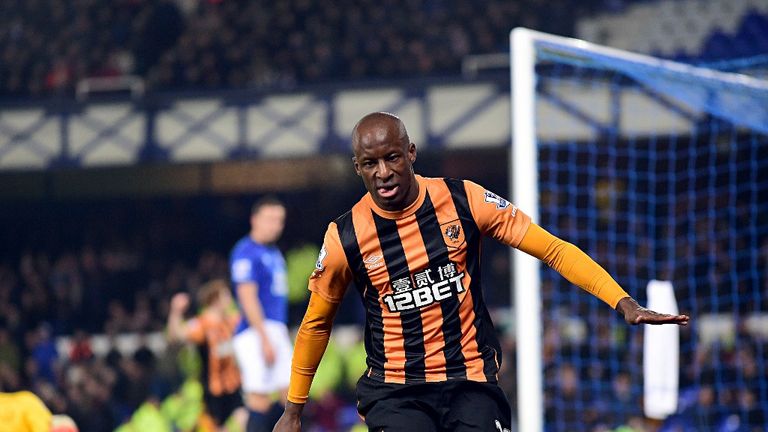 "We needed a lift," he said. "Hopefully that will give it to us ahead of an important month. We have been playing for four months and only played 13 games and now we have seven in a month, it's a vital part of the season coming up and hopefully this result will give everyone a lift.
"We have had an awful November and we knew the run of games we had away from home would be difficult. It's a ferocious league and difficult at times and we mustn't forget we have only been in it for 18 months."
Bruce reacted to his side's 3-0 defeat at Manchester United at the weekend by making four changes to the trip to Merseyside.
The move paid off as Sone Aluko's brilliant solo effort earned the Tigers an important point against the in-form Toffees.
"I picked a team that I know have been with me for the best part of a couple of years and the honesty and endeavour was there for all to see," said Bruce.
"The endeavour was the big thing, we huffed and puffed at Man United and it was a difficult afternoon. Once you have lost two or three games confidence is a big factor, but one thing you never lose is your ability."
Despite their poor run of form, Bruce remains convinced that Hull will finish higher than last season, when they ended up 16th in the Premier League.
"I am convinced we will finish higher," he said. "We have had a difficult start but there are eight or nine teams separated by three or four points, that's how tight it is.
"There are other teams in the same boat, with one win in eight or one win in seven. The league is starting to take shape and the bottom eight or nine is what we would expect, no disrespect to anyone but that's the way it is and let's hope by the end of the season we are top of that league."
Bruce also praised goalscorer Aluko, who has been troubled by injuries in the past year.
"He was key for us getting up and he was the best player in the Championship by miles," said Bruce. "Then he got injured and was out for 10-12 months and when you have had a big injury like that it takes the same amount of time to get back and feel confident again.
"He looks like Sone again. It was an important goal to give him a bit of confidence. He also showed a great bit of skill on the left for the cross to [Nikica] Jelavic, which would have been a great goal but it was good to see him back with that bounce again."