Michel Platini says Sepp Blatter should step aside and make room for someone else at FIFA
Last Updated: 10/12/14 7:18am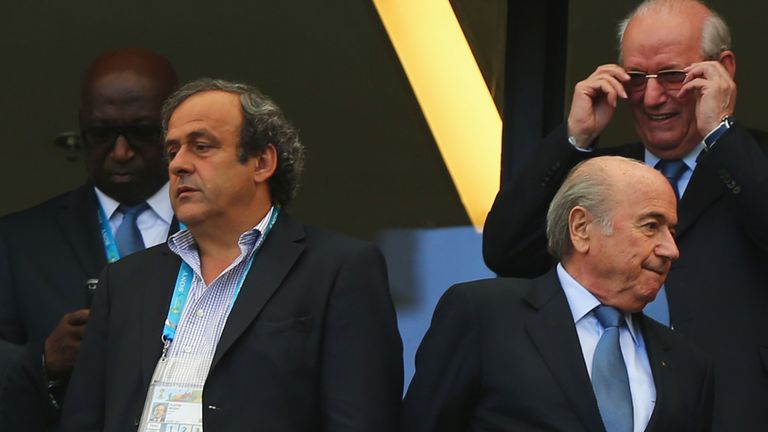 Michel Platini has called on Sepp Blatter to relinquish the FIFA presidency in a bid to solve the "very, very, very bad" image of football's world governing body.
UEFA president Platini believes Blatter should "make room for someone else" at next year's presidential elections in May.
Platini believes only a new, "fresh air" FIFA figurehead can cut through the murk of consistent corruption allegations levelled against the organisation.
The Frenchman has confirmed he will not give his backing to either 78-year-old Blatter or fellow candidate Jerome Champagne in FIFA's May elections.
"I supported (Blatter) in 1998 because I thought he was the right person," Platini told French radio station Europe 1.
"But after five terms it's time to have some fresh air and make room for someone else. I think the image of FIFA is very, very, very bad and that is why he must stop."
Platini confirmed in August that he will not run in next year's FIFA elections.
Asked who he would back in the forthcoming vote, Platini replied: "Neither. I hope others will run.
"Another European candidate would have very little chance of winning."