Thierry Henry has announced his retirement from football and will join Sky Sports as a football expert and ambassador from the start of 2015.
The global sporting icon will work across Sky Sports' unrivalled schedule of live international, European and domestic football, joining a line-up of football experts that includes Gary Neville, Jamie Carragher, Jamie Redknapp and Graeme Souness.
Sky Sports viewers will be able to enjoy Henry's opinions and insight forged from a playing career of unparalleled success. 
Henry lifted more than 35 major individual and team trophies including the World Cup and European Championship for France, the Champions League and La Liga with Barcelona, the Premier League and FA Cup at Arsenal, the French League at Monaco and the MLS Shield with the New York Red Bulls. 
He was twice winner of the European Golden boot, four times winner of the English Premier League Golden Boot, five times winner of the French Player of the Year, three-time winner of the Football Writers' Association Footballer of the Year at Arsenal and twice winner of the PFA Players' Player of the Year.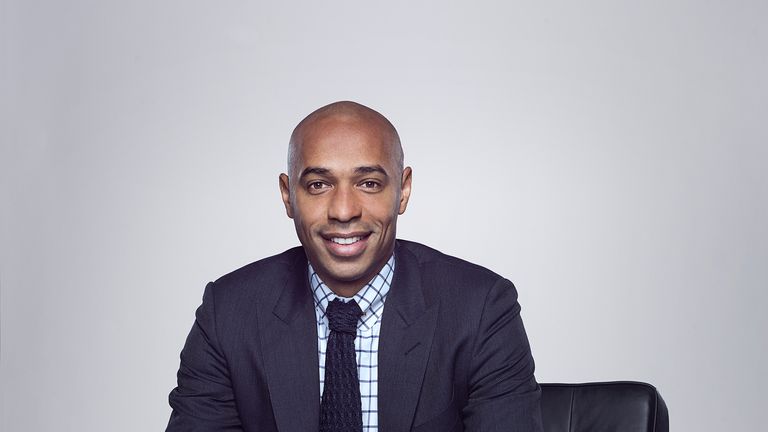 I can't wait for the next chapter to begin with Sky Sports. I played for some of the best teams in football and now I'm joining what I think is the best team in television.
He is the all-time leading goalscorer in the history of both Arsenal and France.  He was also an integral member of the historic Arsenal Premier League-winning 'Invincible' team of 2004.
Thierry Henry said: "I've been fortunate enough to have had an amazing playing career with many incredible memories and now I can't wait for the next chapter to begin with Sky Sports. 
"I played for some of the best teams in football and now I'm joining what I think is the best team in television. I'm looking forward to joining the guys and helping to provide Sky Sports viewers with the best possible analysis. I can't wait."
Sky Sports Managing Director Barney Francis commented: "The best team just got better. The addition of Thierry Henry to our team of experts will help take Sky Sports' football coverage to the next level. He's played on the greatest stages, with some of the greatest players, in some of the greatest teams and for the first time, viewers can enjoy his insight and opinions throughout the football season.
"Thierry also shares Sky's passion for using sport to help inspire young people to achieve their potential. I know he'll do a brilliant job working with Sky Academy by supporting the excellent work Sky Sports Living for Sport does across Britain and Ireland."
Selected career achievements
World Cup (1998)
European Championship (2000)
Champions League (2009)
European Golden Boot (2004, 2005)
Spanish League (2009, 2010)
English Premier League (2002, 2004)
FA Cup (2002, 2003, 2005)
French League (1997)
Gary Neville said: "We were blessed in this country to see Thierry playing at his peak, potentially one of the greatest players in the world and even if you supported another team you couldn't help but enjoy watching him play. It's always a shame when such a career comes to an end, but it's very much Sky Sports' gain and I look forward to working with him."
Jamie Carragher said: "Defenders everywhere will be breathing a sigh of relief that he has hung his boots up, he was certainly the toughest opponent I ever faced and possibly the best player the Premier League has seen. I would have loved him to be on the same team as me during my playing career, I'm delighted we're finally on the same side."
Jamie Redknapp said: "I know from playing against Thierry how good a player he was and Sky Sports viewers are in for a treat. His game was built around incredible pace, power and finishing, not to mention the ability to read the game better than most. His views will be fascinating and I can't wait to work alongside him."
In a club career that spanned 20 years for Monaco, Juventus, Arsenal, Barcelona and the New York Red Bulls, Thierry scored more than 300 goals in just over 600 appearances. He also scored 51 goals for France. 
He is Arsenal's all-time leading goalscorer and was part of the 'Invincibles' side who went 49 games unbeaten in 2003/04. Henry joined Barcelona in 2007 becoming part of the Josep Guardiola side that won six major trophies in one year, a feat never achieved before, including a Spanish domestic treble and a UEFA Champions League triumph over Manchester United.
He has spent the last four seasons playing for New York Red Bulls in the MLS, lifting the Shield in 2013 and being named on the MLS All-star team in all four seasons. He made his final appearance for New York Red Bulls on Saturday November 29.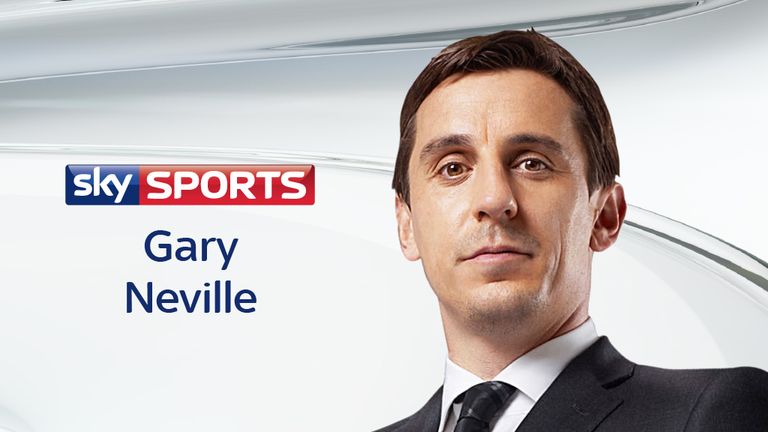 It's always a shame when such a career comes to an end, but it's very much Sky Sports' gain and I look forward to working with him.
This season, Sky Sports will show more football than ever before, up to 800 live matches. As well as Barclays Premier League, viewers can enjoy live coverage of European qualifiers for UEFA EURO 2016, UEFA Champions League, SkyBet Football League, SPFL, Capital One Cup, La Liga, Eredivisie, Copa del Rey and Coppa Italia, Johnstone's Paint Trophy and Sky Sports Victory Shield.
Henry joins a team that already includes former footballer David Beckham as ambassador to Sky Academy, with Jonny Wilkinson, Jessica Ennis-Hill and Darren Campbell also working across Sky Sports Living for Sport, part of Sky Academy. A free initiative open to all secondary schools across the UK and Ireland, Sky Sports Living for Sport uses sport stars and the skills learnt through sport to help build confidence and develop life skills.
Sky Academy aims to give young people in Britain and Ireland the help and opportunities they need to succeed in a changing world. Sky Academy makes the most of the strengths in media and technology within the company, as well as the passion and expertise of our people, and aims to help a million young people gain skills, experience and self-belief by 2020.
Watch an extended interview with Thierry henry via Sky Go, the Sky Sports iPad app or On Demand.