Bryan Swanson
Chief Reporter, Sky Sports News
David Ginola announces he will challenge FIFA president Sepp Blatter
Last Updated: 16/01/15 3:50pm
David Ginola has announced he is challenging Sepp Blatter for the FIFA presidency - and denied his bid is a publicity stunt.
The former Newcastle and Tottenham midfielder held a news conference on Friday in central London where he outlined his challenge to Blatter.
"I know it's a big task," he said. "But I do care about the game and that's the most important thing. People will look at me, look in my eyes and look at me and see my integrity and what I've done for the game. And that's important too.
"You can believe it - and you can rely on it.
"I do believe that I can stand in front of you and say I can be the next president. I want to share my ideas and my view on the game. As I said in the speech, I want a fair game.
"There are three things that are very important for me - transparency, democracy and equality. That's the main thing I want to achieve. I'm not saying it's going to be easy."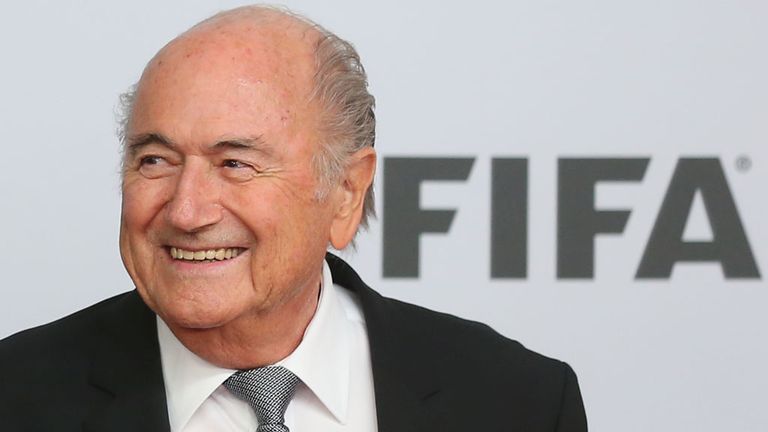 However there are questions about the credibility of Ginola's campaign after he revealed it requires financial assistance from fans, who are being encouraged to donate online and that he is being paid by a bookmaker.
Ginola also admiited he has yet to receive the required the backing of at least five associations to support his nomination.
And when requested by Sky Sports News HQ Chief News Reporter Bryan Swanson to name the association who will formally nominate him, he answered: "That's a good question. You will know hopefully in the next few days. 
"The first thing is to get the five associations by the end of January and that will be the main task. It's not an easy thing and I now realise that"
During the news conference, Ginola was asked to name members of FIFA's Executive Committee but could not and appeared not to know what the International Football Association Board (IFAB) was.
One man quick to make light of Ginola's chances was his compatriot Arsene Wenger, who joked: "You will accuse us of having control of world football if Ginola becomes FIFA president, with Michele Platini as UEFA president.
"That has very little chance to happen, let's be realistic."