Real Madrid are top of the Money League – but where do they rank on shirt sales? Which club takes the most money on matchdays? And whose sponsorship deals are paying off?
We take a closer look at the numbers behind the top 10 clubs' revenue.
REAL MADRID - Revenue: £459.5m
Matchday revenue - £95.2m
Broadcasting revenue - £170.7m
Commercial revenue - £193.6m
Real Madrid are top of the Money League for a 10th time and enjoyed a six per cent growth in total revenue during 2013/14. That was largely thanks to a nine per cent increase in commercial deals – a new shirt sponsorship contract with Emirates and lucrative friendlies including a mid-season match with PSG in Doha – and broadcast takings which saw them become the first club surpass the 200m euro mark in that department. However, matchday takings were down by four per cent, in part because in 2012/13 they hosted the Copa del Rey final. A £322m plan to redevelop the Bernabeu and upgrade corporate hospitality should address that issue in the future.
MANCHESTER UNITED - Revenue: £433.2m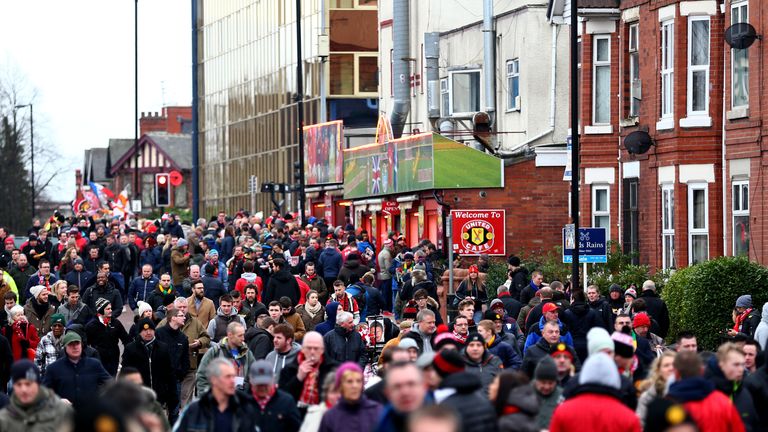 Matchday revenue - £108.1m
Broadcasting revenue - £135.8m
Commercial revenue - £189.3m
Despite a disappointing season on the pitch, Manchester United moved back into the top two of the Money League for the first time since 2007/08. Like all Premier League clubs, United got a boost from the new Premier League broadcast rights deal, while qualifying for the Champions League as Premier League winners ahead of last season boosted UEFA distributions. Those two combined for a 34% increase in broadcast revenues, while commercial revenues received a major boost (24%) thanks to new partners across the globe. Upcoming deals with General Motors and Adidas will lead to further gains in the commercial sector. Meanwhile, matchday takings were down but United continue to have the highest matchday revenues of any club in the world.
BAYERN MUNICH - Revenue: £407.7m
Matchday – £73.6m
Broadcasting – £90.1m
Commercial – £244m
Bayern Munich recorded record revenues in 2013/14 to cap an on-field season which had seen them retain their Bundesliga and domestic cup crown and win the Club World Cup. A new shirt deal with Deutsche Telekom plus other sponsorships have taken their marketing revenue to £90m, while merchandise sales increased to £80m. That includes 1.3m replica shirt sales – more than all the other 17 Bundesliga club shirt sales combined. 
BARCELONA - Revenue: £405.2m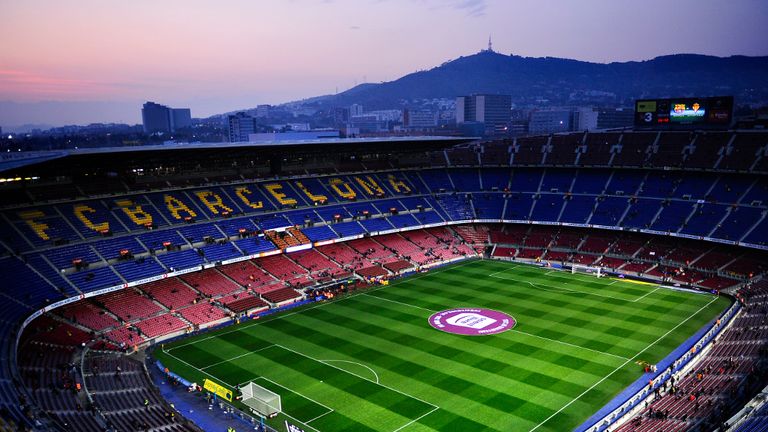 Matchday £97.7m
Broadcasting – £152.2m
Commercial – £155.3m
Barcelona have slipped out of the top two for the first time since their last season without major silverware - 2007/08 – with their commercial revenues taking a hit. Barcelona are one per cent down in this sector, while the other top four clubs in the Money League have seen an average growth of 40 per cent. Deals with Intel and Beko have been struck for short-term sponsorship boosts but elimination at the quarter-finals of the Champions League affected broadcasting revenues.
PSG - Revenue: £396.5m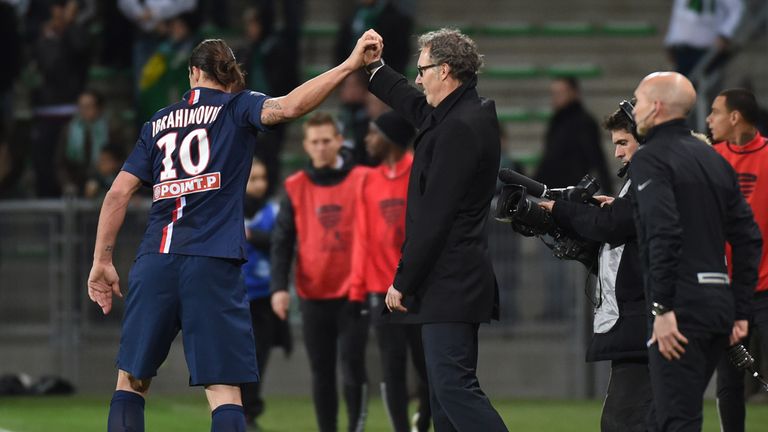 Matchday – £52.8m
Broadcasting – £69.7m
Commercial – £274m
Paris Saint-Germain maintained their place in the top five, thanks to a record revenue of £396.5m in 2013/14, which saw the team win a league and cup double. Commercial revenue is PSG's main driver with that area increasing by £56m (29 per cent) last season to comprise 69 per cent of their total takings. That's the highest proportion of revenue from any source of all the Money League clubs. It's also the highest-ever single revenue source in Money League history and nearly £27.6m more than the next best in that department, Bayern Munich. Broadcasting rights, though, are significantly lower than their rivals – they are ranked 17 out of the top 20 clubs in TV takings.
MAN CITY - Revenue: £346.5m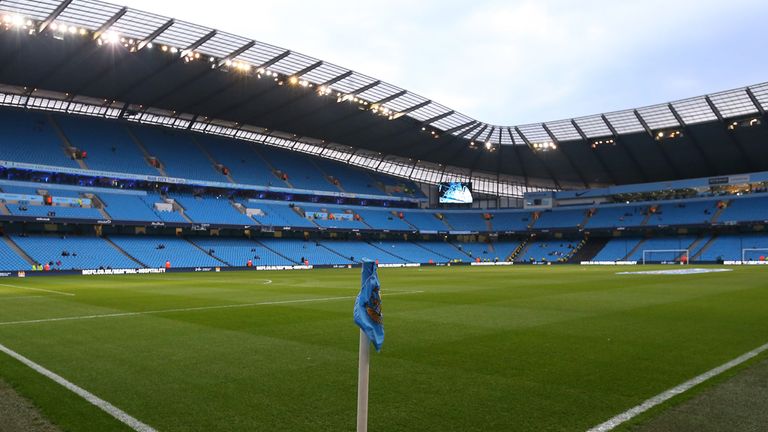 Matchday – £47.5m
Broadcasting – £133.2m
Commercial – £165.8m
Man City maintained sixth place with a record revenue of £346.5m (28 per cent up), which is the largest increase in the Money League top 10. The Premier League and League Cup winners have seen a 20 per cent rise in matchday revenue thanks to increases in ticket prices and three more home games in 2013/14. But they remain ninth in the Money League in that department, behind Chelsea and Liverpool, despite the latter two having smaller capacities. Broadcasting (51 per cent) and commercial (16 per cent) revenues were also boosted, thanks to Premier League rights and investments overseas (such as New York City FC), respectively.
CHELSEA - Revenue: £324.4m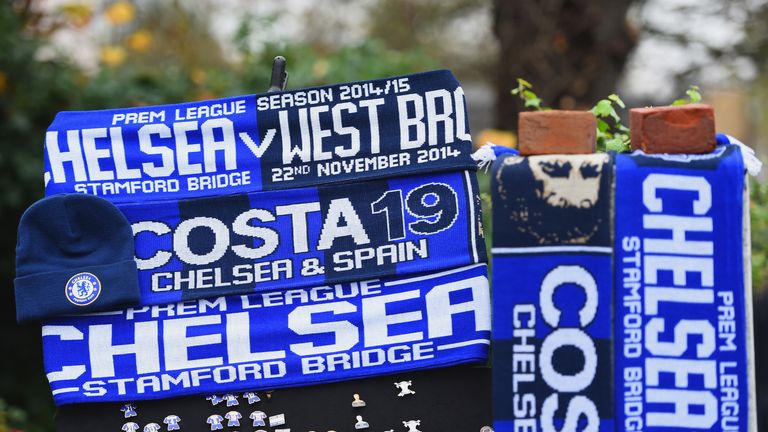 Matchday – £71m
Broadcasting – £139.9m
Commercial – £113.5m
The Premier League leaders registered a record revenue of £324.4m, up 25 per cent from the previous year after finishing in the Premier League top three and reaching the Champions League semi-final. However, the gap between Chelsea and sixth-place City has doubled to £16.8m. Matchday revenue is at £71m, the sixth highest of the Money League clubs, despite Stamford Bridge's 41,837 capacity being smaller than all up three of the top 20. Broadcast revenue saw a 33 per cent increase, thanks to the Premier League broadcast distribution increase and the run to the Champions League semis, plus the commercial revenue was up 35 per cent after a 10-year extension with kit sponsors adidas, an increase in value of the Samsung sponsorship and the pre-season tour to USA.
ARSENAL - Revenue: £300.5m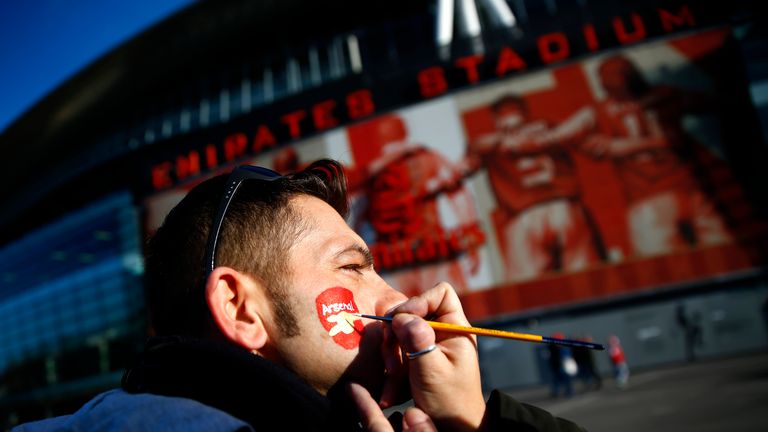 Matchday – £100.2m
Broadcasting – £123.2m
Commercial – £77.1m
Revenue at the north London club grew 23 per cent to £300.5m, topping the £300m mark for the first time. However, the Gunners remain eighth, and the gap with London rivals Chelsea widened to almost 50 per cent. Matchday revenue was up £5.6m (8 per cent), and is the second-highest in the world behind Manchester United. For the first time since their move to the Emirates in 2006, matchday was not their major source of revenue. Instead, broadcasting took over, with an increase of 39 per cent, representing 41 per cent of their total revenue. Commercial revenue grew 24 per cent, thanks to commencement of their latest shirt deal with Puma and the stadium deal with Emirates.
LIVERPOOL - Revenue: £255.8m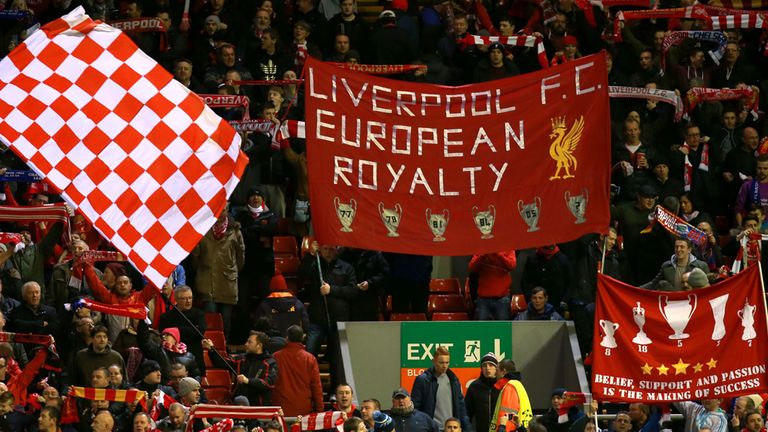 Matchday – £51m
Broadcasting – £101m
Commercial – £103.8m
Liverpool went up three places with a 24 per cent increase in revenue, returning to the top 10 after a year out of the big club. Matchday revenue grew 14 per cent thanks to improved matchday hospitality sales, despite attendances remaining steady. Broadcasting revenue grew 58 per cent, receiving the highest central distribution of any Premier League club at £74.7m. Commercial revenue continued to thrive, up six per cent due to their strong international reach. This was strengthened by a successful pre-season tour, including 82,000 turning out to watch the Reds play an Indonesian XI in Jakarta, and 95,000 seeing them play Melbourne Victory at the MCG.
JUVENTUS - Revenue: £233.6m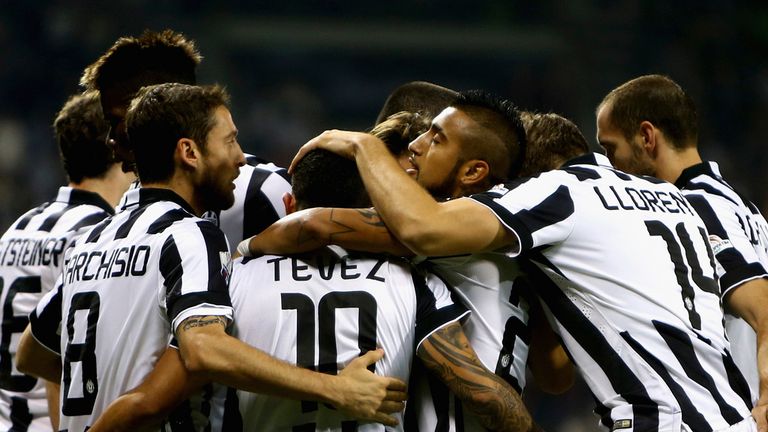 Matchday – £34.3m
Broadcasting – £128.2m
Commercial – £71.1m
Juventus are down one but make up the top 10 with a revenue of £233.6m, surpassing their Italian rivals significantly. However, broadcasting revenues dropped by £9.6m (eight per cent), but was still their main source of revenue despite  their failure to make it out of the Champions League group stage. The next Serie A sides in the list are Napoli and Inter Milan at 16th and 17th respectively.