Liverpool manager Brendan Rodgers insists Raheem Sterling will not leave the club this summer and says the forward made a mistake in giving an unauthorised interview.
The England star caused controversy earlier in the week when he admitted turning down a recent £100,000-a-week contract offer but he remains tied to the Anfield club until the summer of 2017.
Sterling subsequently insisted the stand-off has arisen because of his desire for trophies rather than money, but in a bid to kill off speculation Premier League rivals Arsenal will swoop for his services over the summer, Rodgers has reiterated that the 20-year-old is not for sale.
The Northern Irishman said: "Raheem has two and a half years left on his deal and he's not going anywhere in the summer. He's quite relaxed, as I am, and he just wants to focus on the rest of the season.
"Concentration, like I said a few weeks back, should be on his football and continuing his development. He's made great strides over the last couple of years and his only concentration should be the remaining games.
"The last time we sat down we discussed that that was the intentions of the player, his representatives and the club. Obviously Raheem has come out and made his feelings clear on that and hopefully his focus will be on the football now.
"If his ambition is to win trophies, that's perfectly aligned with what we are trying to do here. Arsenal is a fantastic club but this is Liverpool and it's an honour to him to play here for these great supporters and he understands that.
"The player he is today is because of the environment we've created here. He's not going anywhere in the summer and we'll focus on trying to make him the best player we can.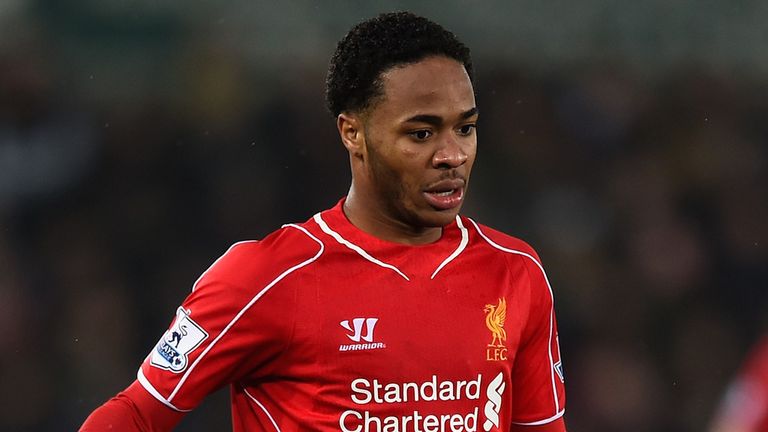 There was no permission (for the interview) from us. He will learn we all make mistakes in life, especially when you are young.
"There was no permission (for the interview) from us. It was something that surprised us all to be honest. 
"People who look after players will have different ways of working and I've seen that in my years in football with different experiences.
"He is a young player who is still learning on and off the pitch and sometimes you will make mistakes as a youngster.
"Our relationship is strong, which is important. He knows I am working in the best interests of the club and him.
"He will learn as time goes on, like we all do, you make mistakes in life - especially when you are young.
"I think the kid has tried to put off all talk about contract and money. For now hopefully focus will be on football.
"Liverpool are one of the superpowers of football and the owners have made it clear that money doesn't come in to it. If the club don't want to sell they don't have to. It's as simple as that. Money has never been the objective here.
"If any player ever left here, whether it be Raheem or anyone else, it would always be on the terms of the football club. But that's a long way off - for us it's about continuing the nurturing and development of a young player who's made huge strides."
Rodgers takes his side to face fellow top-four hopefuls Arsenal at Emirates Stadium on Saturday and Sterling is pushing for inclusion having missed England's 1-1 draw in Italy because of a toe injury.