How have Chelsea's Young Players of the Year fared in their careers?
By Simeon Gholam & Jack Wilkinson
Last Updated: 14/04/15 4:23pm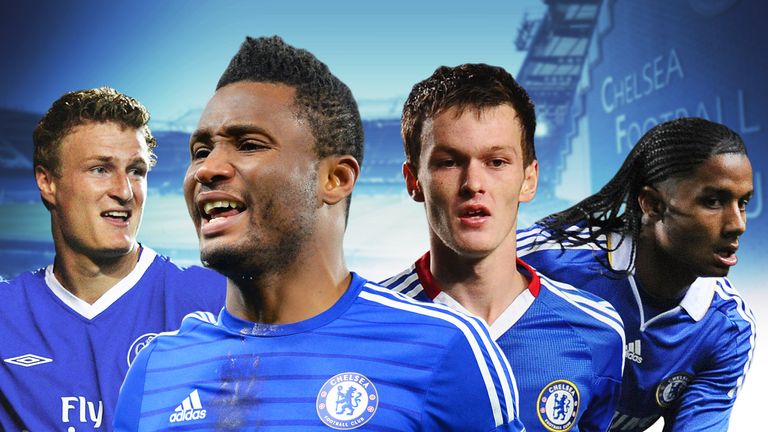 John Terry won Chelsea's Young Player of the Year in 1998 and, as the banner at Stamford Bridge suggests, has gone on to become a 'captain, leader and legend' at the club.
However, since the Roman Abramovich revolution, opportunities for young players have become rather more restricted as millions have been spent on established players from the Premier League and abroad.
In the week that Chelsea's U19s won the UEFA Youth League Final, we take a look at the 12 players to have won the club's Young Player of the Year award since Terry and see how their careers have unfolded in south west London and beyond…
1999 - Samuele Dalla Bona - 73 Chelsea first-team appearances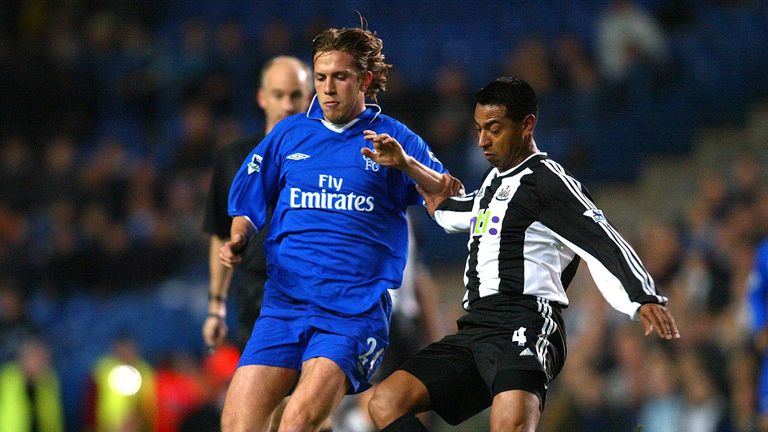 Winning Chelsea's young player award the season after Terry, Dalla Bona was tipped for big things at the Blues. He went on to make 55 league appearances before being sold to AC Milan in 2002.
A period of underwhelming loan spells at various clubs in his native Italy were followed by an equally disappointing move to Napoli. Now 34, he has been without a club since 2012.
2000 - Rhys Evans - 0 Chelsea first-team appearances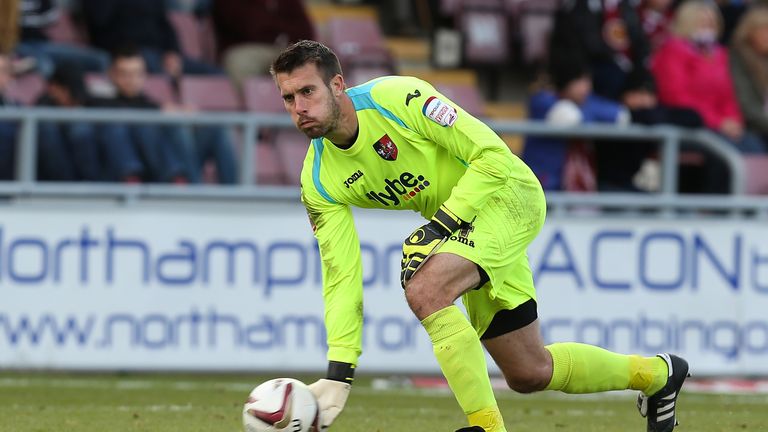 Evans is a goalkeeper who never made an appearance for Chelsea's first team and moved to Swindon in 2003 after being released by Claudio Ranieri. Various spells in the lower league followed and, aged 33, he has been without a club since leaving Hereford last year.
2001 - Leon Knight - 1 Chelsea first-team appearance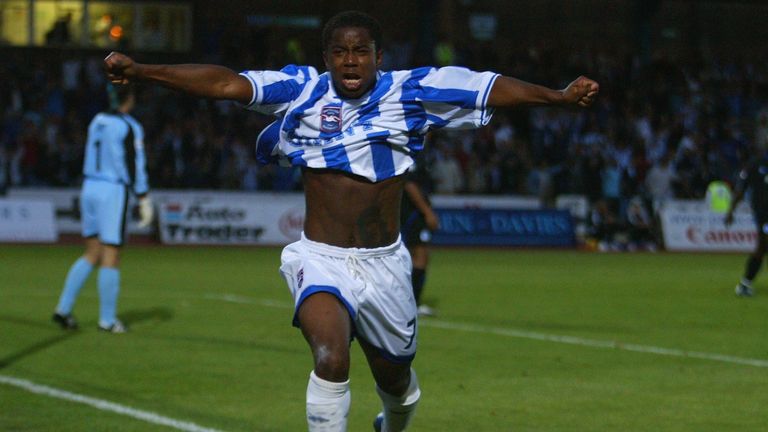 The striker made one UEFA Cup appearance for Chelsea in 2001. Various moves and loans spells around 15 different clubs in England, Scotland, Northern Ireland and Greece followed, including Brighton and Swansea. He is now the manager at North West Counties Football League side Barnton.
2002 - Carlton Cole - 32 Chelsea first-team appearances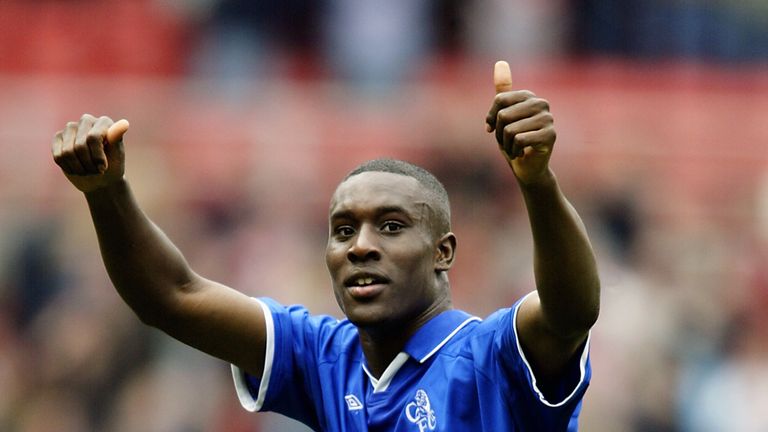 Cole is a familiar name to many Premier League supporters, making 32 appearances for Chelsea under Claudio Ranieri and Jose Mourinho between 2003-06, scoring eight times. 
He was sent on loan to Wolves, Charlton and Aston Villa and moved to West Ham in 2006 - where he has been since. He also won seven England caps under Fabio Capello.
2003/04/05 - Robert Huth - 62 Chelsea first-team appearances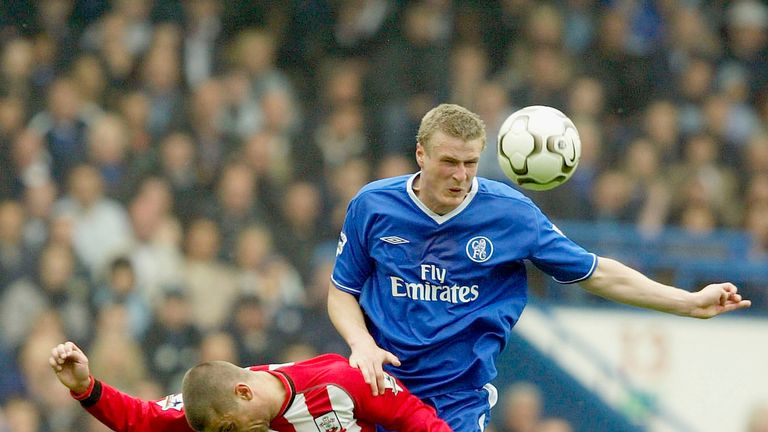 Huth won Chelsea's young player award for three straight years and also played 62 first-team games for the club - picking up two Premier League winners' medals - before being sold to Middlesbrough in 2006. He moved to Stoke in 2009 and is currently on loan at Leicester.
The defender achieved international recognition, winning 19 caps for Germany between 2004-09, including one appearance at the 2006 World Cup.
2006 - Lassana Diarra - 30 Chelsea first-team appearances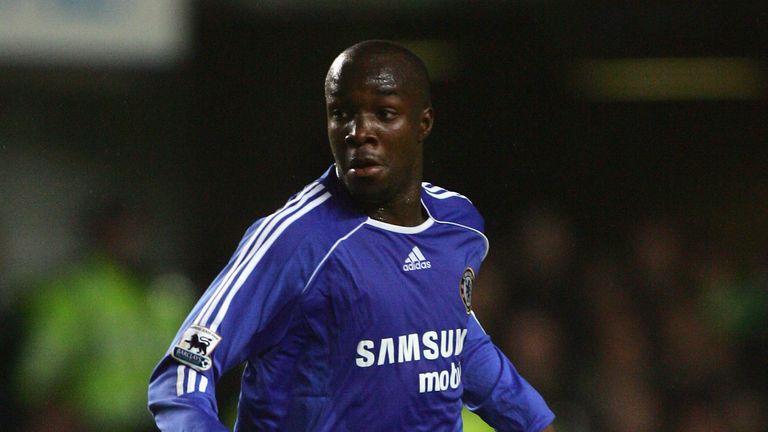 Having been taken under the wing of central-midfield master Claude Makelele in his debut season at the club, Diarra was viewed as a long-term replacement for his predecessor.
Despite showing initial signs of promise, his efforts were ultimately hampered by a series of injuries, before he left for Arsenal in 2007. He has since gone on to play for Portsmouth, Real Madrid and, more recently, Lokomotiv Moscow, where he currently plies his trade.
2007 - John Obi Mikel - 329 Chelsea first-team appearances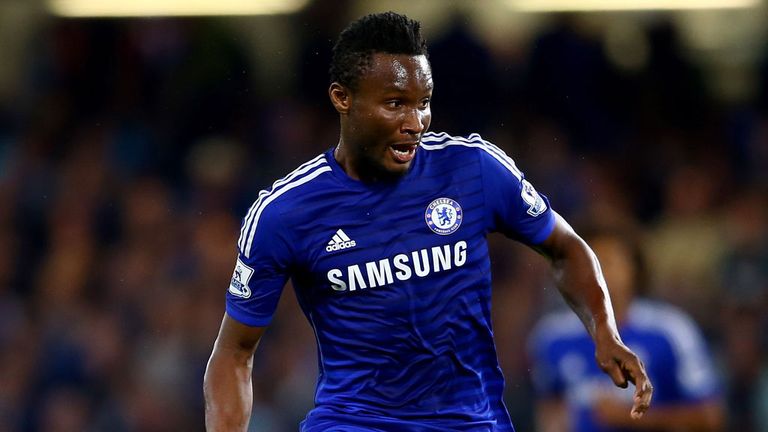 Mikel has been ever-present at Stamford Bridge since his arrival at the club and is perhaps the most successful recipient of the award since Terry.
The Nigerian has won everything there is to win in club football during his time at the club, including Premier League, Champions League, FA Cup, League Cup and Europa League triumphs. He is the only current Chelsea first-team regular on this list.
2008 - Awarded to the entire U18 youth team
2009 - Michael Mancienne - 6 Chelsea first-team appearances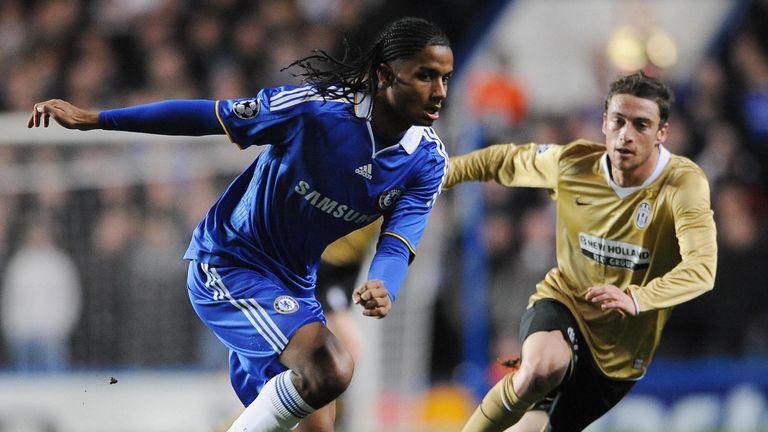 Regarded as one of the brightest young English defenders at the time, Mancienne made his competitive Champions League and Premier League debuts for Chelsea in February 2009, before winning the young player award later that year.
The centre-back's spell in the first-team was short-lived as his brief stint in the side was followed by two years at Wolves before Bundesliga side Hamburg came in for the then-England U21 international. He now plays in the Championship with Nottingham Forest where he has been a mainstay in their defence this season.
2010 - Awarded to the entire U18 youth team
2011 - Josh McEachran - 22 Chelsea first-team appearances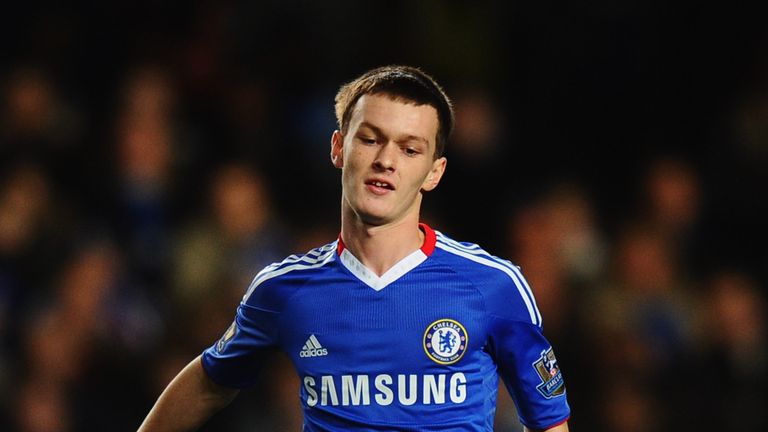 Viewed as the future of English football, McEachran burst onto the scene at Chelsea in 2010, making his first-team debut in a 4-1 Champions League group-stage victory against MSK Zilina. "Chelsea think extremely highly of Josh and you can see why. He's got the ability and the vision," England U21 manager Stuart Pearce said. "He's got a really outstanding talent, similar to Jack Wilshere, and it bodes well for England. If Josh and Jack were wearing Spanish shirts, you would revere them."
Having flourished under Carlo Ancelotti, his development at Stamford Bridge was cut short by Andre Villas-Boas during his spell as manager. McEachran was withdrawn from the first-team squad and sent out on loans to Swansea, Middlesbrough, Watford, Wigan and Vitesse Arnhem, where he still plays.
2012 - Lucas Piazon - 3 Chelsea first-team appearances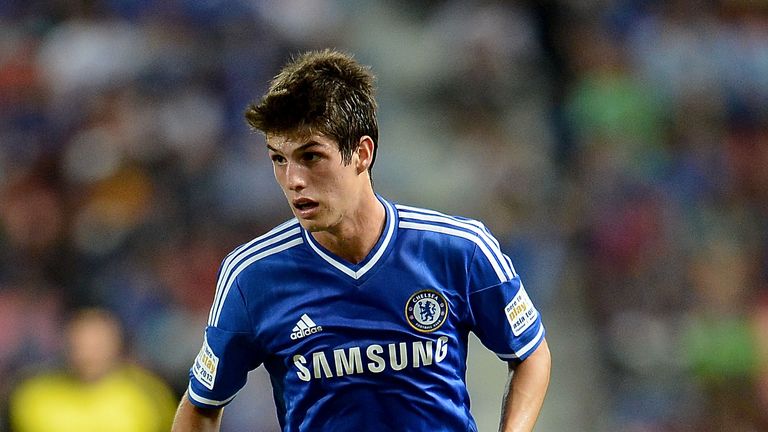 The Brazilian forward made one Premier League appearance for Chelsea in 2012, coming on as a substitute to see a penalty saved by Brad Guzan in an 8-0 win over Aston Villa. He also played twice for the club in the League Cup.
He has been on loan to Malaga in La Liga, Vitesse in the Eredivisie and currently, aged 21, he is at Eintracht Frankfurt in the Bundesliga. He has made 20 appearances this season, scoring twice.
2013 - Nathan Ake - 14 Chelsea first-team appearances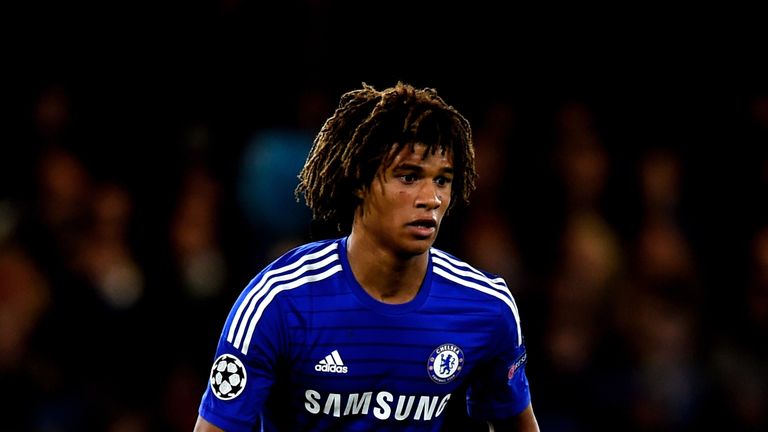 The young Dutchman was brought into Rafael Benitez's squad in 2013 after an impressive campaign in the club's youth set-up. He was part of the successful Europa League campaign which saw him claim his first major honour at the Bridge, but he failed to build on the exposure and made just one appearance in the following campaign.
Ake appeared four times for the Blues this season before he was shipped out on loan to Reading at the end of March to get some much-needed game time. He has played in each of Reading's last three matches, but is ineligble to play in the weekend's FA Cup semi-final with Arsenal.
2014 - Lewis Baker - 1 Chelsea first-team appearance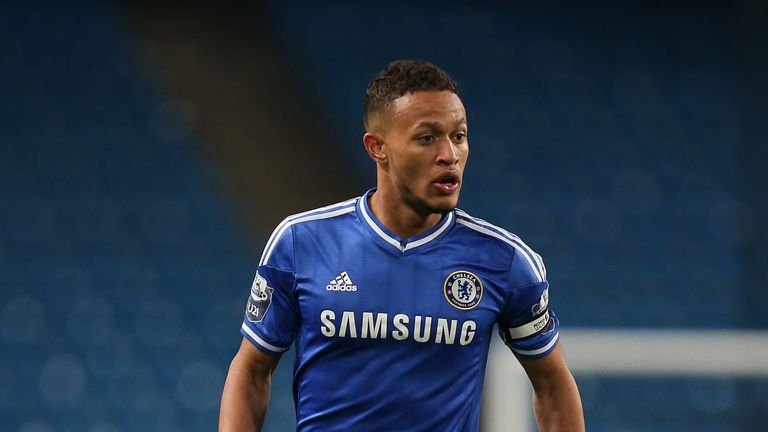 The 19-year-old made his competitive Chelsea debut in a 2-0 FA Cup third-round win at Derby in January 2014. He has yet to make the transition from youth set-up to first-team regular. A brief spell at Sheffield Wednesday was followed by a similar loan deal at MK Dons.
Jose Mourinho is confident Baker will continue to develop, he said: "If, in a few years, Baker is not a national team player, I should blame myself."