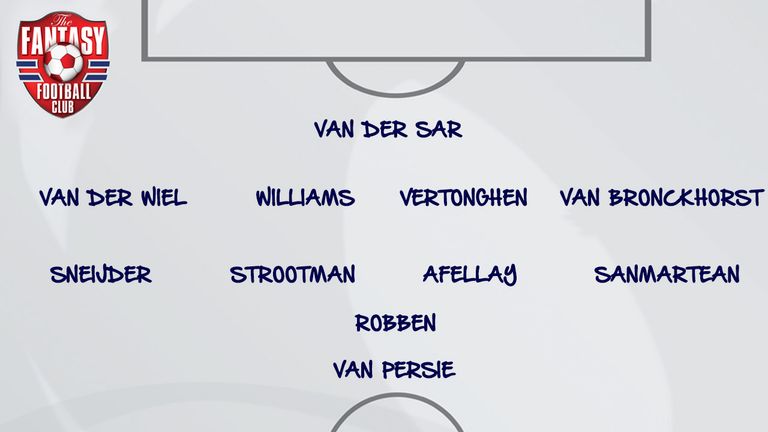 Tottenham goalkeeper Michel Vorm picks his best XI from team-mates at Utrecht, Swansea, Spurs and the Dutch national team.
The Netherlands' shot-stopper has opted for a 4-4-2 diamond formation, and picks seven of his international colleagues...
GOALKEEPER: Edwin van der Sar
I've seen him play and train close by, and throughout my career I've seen him a lot. For me he's one of the best goalkeepers there was.
RIGHT-BACK: Gregory van der Wiel
I played with him in the national team. He's a very calm guy attacking, and he's very good defensively as well. He's quite fashionable, he has a lot of tattoos; I think his neck is full now, as well. He's quite a personality, but he's calm.
CENTRE-BACK: Ashley Williams
He was my captain for three seasons; strong, great mentality… he's a leader. I knew exactly what he would do, and vice versa. It was a great relationship, a great partnership. He was so comfortable with the ball, and it was a pleasure to play with him.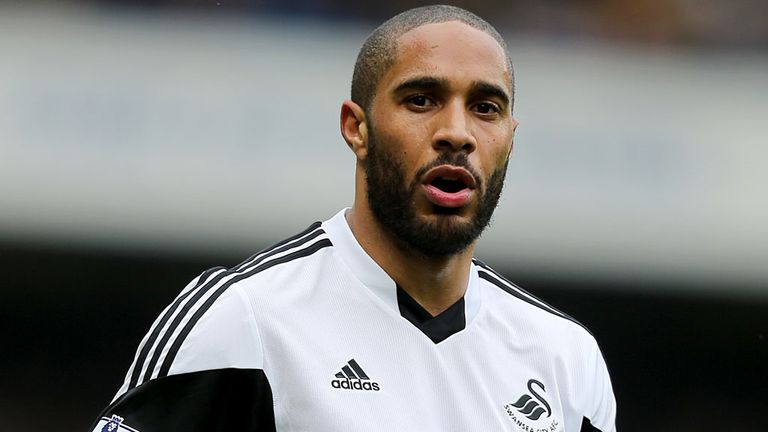 CENTRE-BACK: Jan Vertonghen
I think he is probably the best defender, passing-wise. He's strong, and he is also a leader. For me, it was quite easy to put Jan Vertonghen there.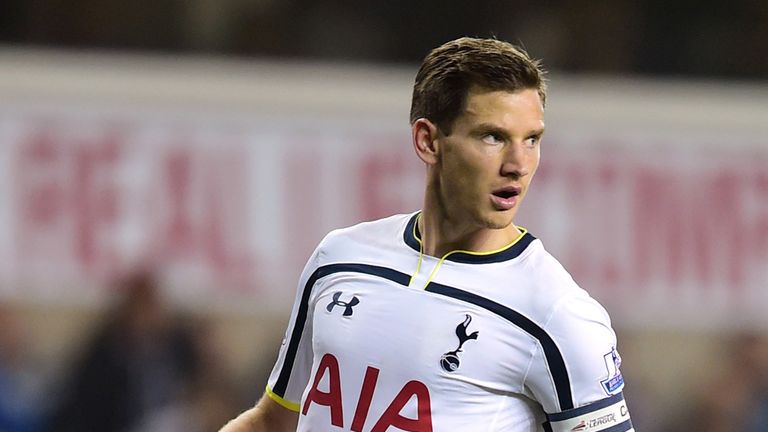 LEFT-BACK: Giovanni van Bronckhorst
I played with him in the national team. Amazing left foot; he's very clever. He's the type who would make you feel comfortable, have a chat with you and make sure you're comfortable. I think that's something you need from an older player, a more experienced player. Gio was definitely one who would take care of the younger boys and the new ones.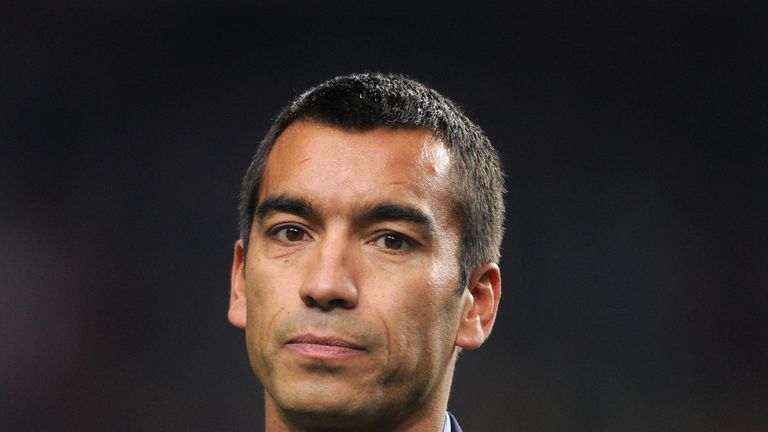 DEFENSIVE MIDFIELDER: Kevin Strootman
Maybe he's not very known here in the UK, but I played with him at FC Utrecht. Great mentality, strong player, pace, can score goals, a leader-type. He's still quite young, so the next few years you will definitely hear more from Kevin Strootman on the European pitches, for sure.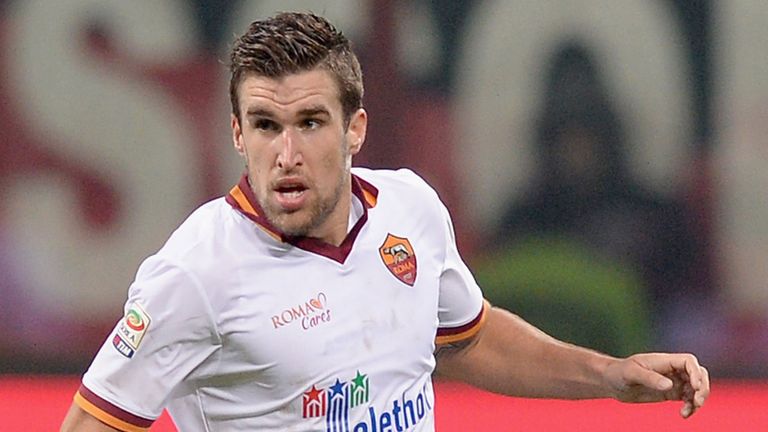 RIGHT MIDFIELD: Wesley Sneijder
His left and right foot is unbelievable. His passing, his turning, his goalscoring abilities, I think he has got everything. A great mentality, he's been very, very important for the national team. We won the game in 2010 against Brazil, the quarter-finals, he scored with his head. Everybody knows that Wesley is not the tallest, not the biggest player, so it was quite special. For me, Wesley Sneijder is probably one of the best I've played with.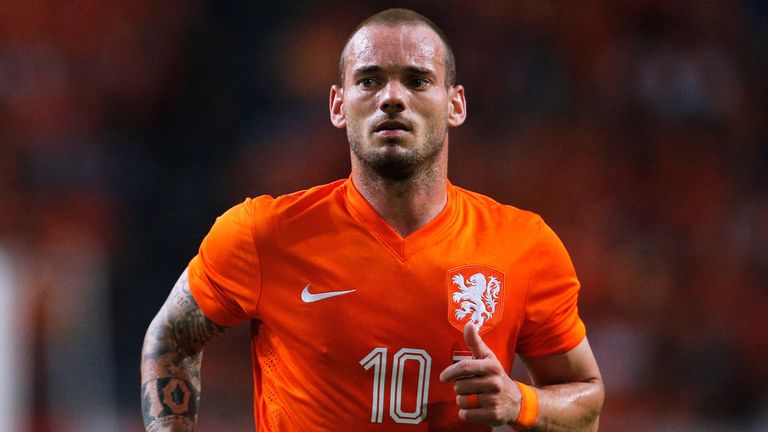 LEFT MIDFIELD: Ibrahim Afellay
He played for PSV and Barcelona, he's on loan at Olympiakos. Amazing player, his dribbling is unbelievable. He could play in every position in the midfield. Great mentality, great professional, he is always working on getting better and better and a lovely personality - that's also very important.
ATTACKING MIDFIELD: Lucian Sanmartean
He's probably the most unknown player in my squad. I played with him at FC Utrecht, very talented Romanian footballer. When he was younger, they saw him as the new [Gheorghe] Hagi. Unbelievable technique, unbelievable skill, left, right. His dribbles were unbelievable, quick, could control a game. Amazing technique, if you have the time to go on YouTube and look at Lucian Sanmartean, he's an unbelievable player.
STRIKER: Robin van Persie
Again, in the national team he's been very important for us. The all-time top scorer. Very professional, works hard, he has an amazing touch and his finishing as well. I've been lucky that I've played against a lot of very good players, and Robin is one of them. I know him also, so it makes it even more special.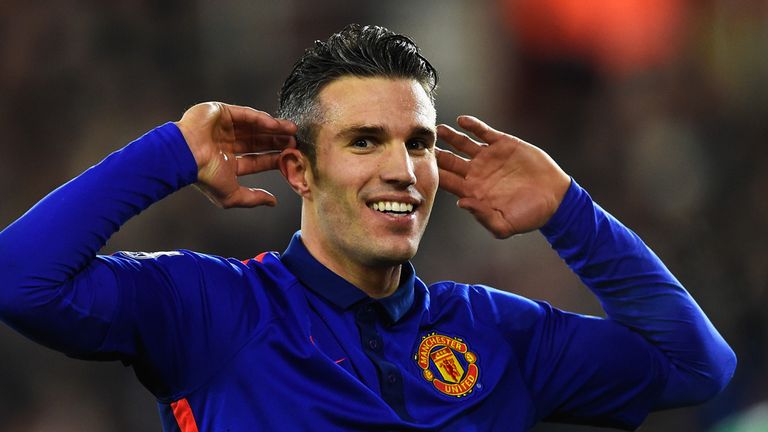 STRIKER: Arjen Robben
In the UK, he's known as well. But the last few years, he's been flying. I think, for me, he was the best during the World Cup. If he's fit and he's got the confidence, he is one of the players with Cristiano Ronaldo and Lionel Messi who are so hard to stop. So important for the team.