Arsenal boss Arsene Wenger says Wojciech Szczesny is still a great goalkeeper and has backed the Pole to prove his class in Saturday's FA Cup semi-final against Reading at Wembley.
Szczesny has not played since the FA Cup quarter-final win at Manchester United after losing his place to David Ospina following some poor performances and negative off-field headlines.
But Wenger believes the Polish goalkeeper is good enough to return between the posts against Reading on Saturday.
"I believe that before a game you prepare mentally and there is no special problem," said Wenger.
"I replaced Wojciech because he had a bad game. I still think he is a great goalkeeper and I want him as well to have the opportunity to show that.
"On Wednesday night, I watched PSG against Barcelona and they (Barcelona) played their goalkeeper number two (Marc-Andre ter Stegen) in the Champions League game. Why? Because you need to give them as well competition."
Wenger continued: "They know the rules. It is based on merit.
"If you have a disastrous game you don't play in the next one, but as well the first priority is the quality of the competition.
"You are right (Ospina has done nothing wrong), but if Wojciech remained number one, Ospina would play on Saturday.
"Once you have the rule, based on the fact Wojciech had a good game against Manchester United and there is no special reason to drop him (now) for Saturday."
Asked if Szczesny had a long-term future at Arsenal, Wenger replied: "I hope yes, but at the moment it is very difficult to answer that question. What is important is Saturday."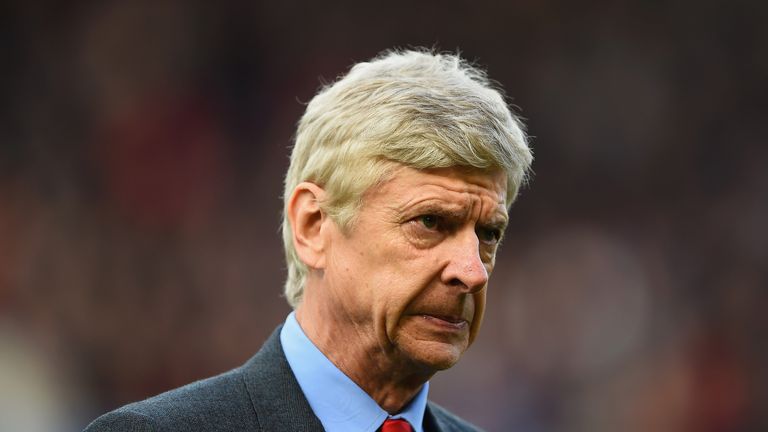 I replaced Wojciech because he had a bad game. I still think he is a great goalkeeper and I want him as well to have the opportunity to show that.
Szczesny's attitude since being dropped has impressed Wenger.
"He has trained well, and is very focused," the Gunners boss said.
"The problem is to repeat the level of concentration. Wojciech has a good potential of focus, but take any goalkeeper in any club, you don't have many who play every absolutely all the games in Europe. They need their moments of (a) breather where they can recharge and focus again."
Wenger, though, warned against anyone expecting the jersey was theirs to keep.
"At the moment it can change again on the performances of Ospina and the performances of Wojciech," he said.
"We are in a competitive world and you have to accept that nothing is definite, every day it can change."
The Arsenal boss added: "As I told you many times it is our job to fight for your places, no matter how difficult it is.
"I accept that it is difficult. But when you choose this kind of job, you know it is down to competition."
The Gunners head into this weekend's Wembley showdown firm favourites as they aim to defend their FA Cup crown but Wenger insists there will no air of complacency against the Sky Bet Championship side.
"It is exactly the same (pressure as in 2014), maybe the environment is less (pressure), but yourself you have exactly the same. You want to go to the final and get there. You have to absolutely spot on with everything," he said.
"You can always imagine the consequences of not going (through).
"You want to keep the positive vibes in the team and around the club, therefore there is only one way, and I have enough experience to know how big this game is."