Gary Neville: Man Utd need three or four players to challenge Chelsea for title
Last Updated: 10/05/15 5:32pm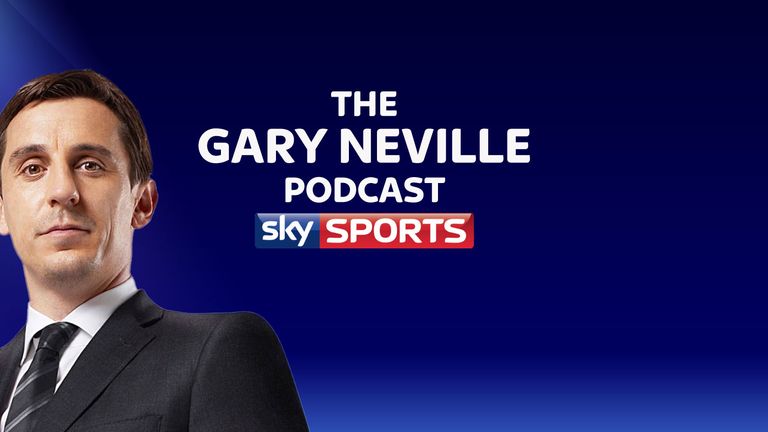 Gary Neville expects Manchester United to sign three or four players to challenge Chelsea for the title next season.
Louis van Gaal's side strengthened their chances of finishing in second place on Saturday Night Football with a 2-1 win over Crystal Palace at Selhurst Park, and it has been a season of improvement at Old Trafford.
Having agreed a deal to sign PSV striker Memphis Depay in the summer, Neville believes the club are going to be aggressive forces in the transfer market once again.
"What they have to do next season is challenge and get closer to the title," he told Sky Sports' Gary Neville Podcast.
"For Louis van Gaal, this season is par. He has done exactly what he wanted if he completes the job in the next couple of weeks and gets into the Champions League.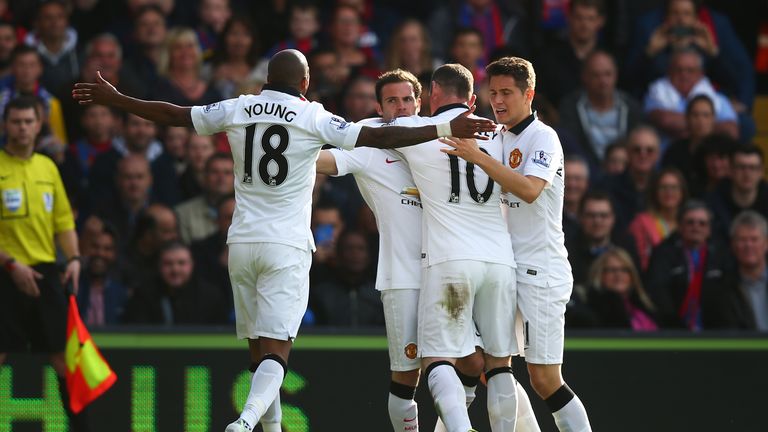 "Having finished seventh last season, which was a terrible season, that's all that was asked of him this season. It looks like he's going to do it.
"They've already started buying the players. Depay has come in already so it looks like they're going to be aggressive and on the front foot in the transfer market again.
"It needs that really. If you look at Manchester United's squad at this moment in time it won't get close to Chelsea, as it currently is.
"But with three or four signings – the right ones – then they can challenge Chelsea for the title next season. Arsenal and Manchester City will feel the same.
"To win it in the third season probably would be his aim. To jump from here to win the title next season is probably what Louis van Gaal will be thinking, but it's a big jump."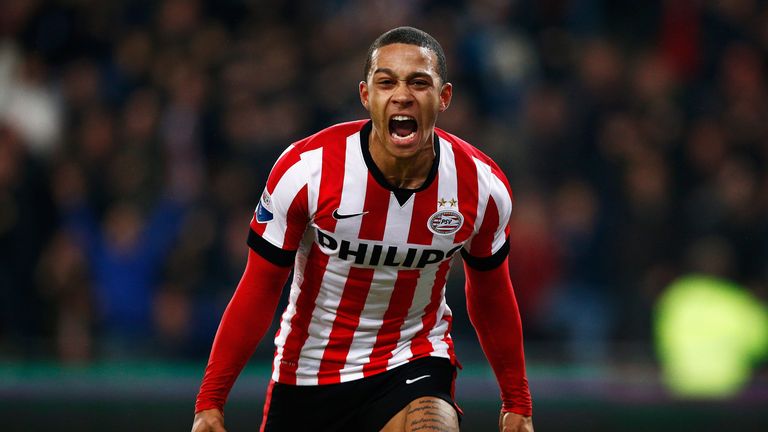 Having won the title last weekend, Neville pinpointed areas in which Chelsea could strengthen in the summer to build on their success.
But the former Manchester United right-back, who won eight Premier League titles at the club, says the right-back, centre-back, wide midfielder and forward positions will come under scrutiny in the summer market at Old Trafford.
"If Michael Carrick gets injured, he needs someone in holding midfield," Neville added.
"I would think the right-back position is going to be looked at, either as support to Antonio Valencia or someone to take the number one spot.
"I think centre-back. Jonny Evans, Chris Smalling and Phil Jones don't stay fit long enough to keep a partnership there. Left-back is probably ok with Luke Shaw and Daley Blind.
"I think probably a wide area and it depends what he does with Robin van Persie and Radamel Falcao at the end of the summer. There will be a big decision in the forward area as well.
"There's still probably three or four names to be added."
For more from Gary Neville on his frustrations with Manchester United's defensive injuries and his views on the decision to let Juan Mata take a penalty against Crystal Palace, download the Gary Neville podcast at www.skysports.com/podcast