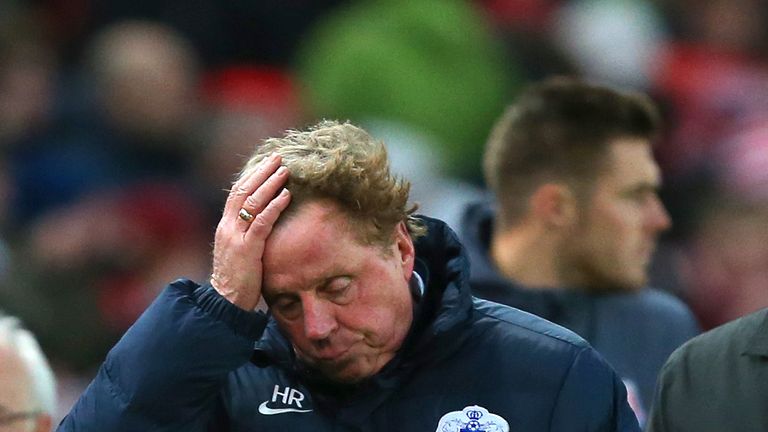 Harry Redknapp believes relegated QPR paid the price for failing to recruit enough quality to ensure their Premier League survival.
The former Rangers manager has admitted the club paid the price for failing to regenerate a squad that had only managed to get out of the Championship via the play-offs last summer.
"Nine of the team that started yesterday played in the Championship last year when we got up in the play-offs," Redknapp told Talk Sport.
"We finished 20 points behind (champions) Leicester and almost the same behind (runners-up) Burnley and nine of those lads are still playing. Eleven of the 25 in the squad that was there when I arrived were part of the team which went down two years ago.
"It has been difficult. We spent good money on three players. Two of them played yesterday, only Sandro didn't.
"The thing they have got in their favour is they have a fantastic chairman, a good board, and they have got good supporters as well, who are very loyal to the club.
"But you have to be realistic. Nine of the eleven were playing in the Championship last year and, at the end of the day, we fell short. We weren't good enough."