Steven Gerrard is ready to hit the ground running when he makes his debut for Los Angeles Galaxy in the early hours of Sunday morning.
The former England captain will make his first appearance for the MLS side in an International Champions Cup game against Club America in Carson after leaving Liverpool at the end of last season.
The 35-year-old midfielder has trained with his new team-mates, including Robbie Keane, and is now looking forward to playing again.
"The last seven days have been a whirlwind," he said. "I have had time, though, to do a lot of thinking and preparation.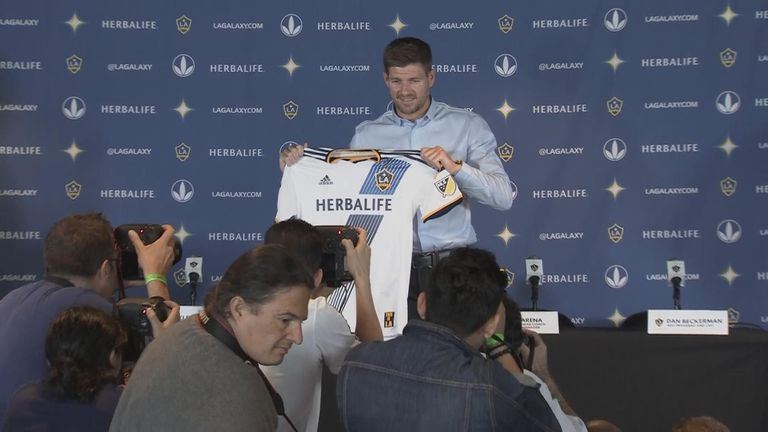 "I have had a bit of jet-lag, but now I am very excited. There will be a few minor stops and starts, but I am now looking to fire from the off.
"I'm very excited to be here. The game on Saturday can't come quick enough.
"The level is very good here and I am here to help the other players. It is not much difference from Liverpool and it is time for me to do my talking on the pitch.
"I needed a new and a fresh challenge and I did not want to compete against Liverpool or to be a squad player.
"I am ready for the challenges ahead and the weather, but I am not here to collect a pay cheque, you will see that.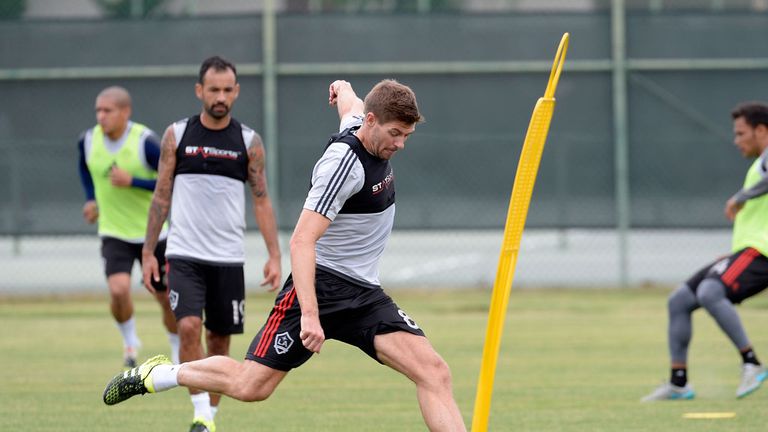 "I have had a great week's training so far and it won't take too long to adjust.
"I'm coming into a very good team and I'm coming into the champions. Whatever my boss asks of me I will do.
"The MLS has grown and improved over the years, and the teams have also got stronger and better over the years.
"I have been very impressed with the standard of training so far and I am certainly looking forward to playing against the other teams."
Gerrard spent 17 years with Liverpool and will not be cutting his ties with the club.
"I will be watching every Liverpool game while I am here," he said. "I have spoken to Brendan Rodgers and some of the staff, who have wished me good luck and I will go and see some games in the winter."
Watch Gerrard in action for LA Galaxy v Club America live on Sky Sports 1 at 4.20am on Sunday.