Out of the AC Milan first-team frame, dropped by Italy and seemingly set to miss Euro 2016, Mario Balotelli's future is uncertain. Here's the view from Italy on the Liverpool loanee's problems…
Mario Balotelli made a rare appearance for Milan on Sunday - but his late, ineffective substitute appearance in the 1-1 draw with Lazio was greeted with boos from his own supporters. It was a damning assessment of his return to Italy.
The 25-year-old's season-long loan with I Rossoneri was supposed to reignite his career after a 2014/15 campaign to forget with Liverpool. But Balotelli's season in Serie A hasn't worked out for any of the parties involved.
The Italian has managed just three top-flight starts and one league goal. Milan boss Sinisa Mihajlovic has criticised his work rate and, after failing to make an impact following his return from groin surgery in November, Balotelli has been dropped from Antonio Conte's Italy squad ahead of Euro 2016.
Liverpool's hopes of off-loading the forward they paid £16m for in 2014 appear to have taken a hit.
Here, Sky in Italy reporter Augusto de Bartolo lifts the lid on what's gone wrong for the striker, his fading chances of a European Championship finals spot and what his future may hold…
What was the reaction in Italy when Balotelli joined Milan - and what was his attitude like initially?
At the beginning of this season, many people here in Italy believed that Mario Balotelli would have been a great resource and add value for Milan as they tried to reach the top of Serie A again. Even if Balotelli wasn't so helpful to Liverpool in 2014/15, because Milan had given him one of the last chances of his career the club assumed he would be motivated to return to the big player he was with I Rossoneri from January 2013 to June 2014, when he scored 30 goals in 54 matches.
We can definitely say that Mario started the season with very nice purposes: he was motivated, physically fit, and also his conduct was great on the pitch and off the pitch. He scored on his first start against Udinese.
But, after that, a serious groin injury compromised his development. Mario didn't play in the following 13 games and the recovery from his operation was harder than the staff calculated.
What was Balotelli's response when he returned from his groin injury?
Once he was recovered, Sinisa Mihajlovic gave him the chance to show he was fit in the Coppa Italia against Alessandria, a third division team, but Balotelli didn't seem to be ready to play in a Serie A match, even if he scored a penalty kick in that cup tie.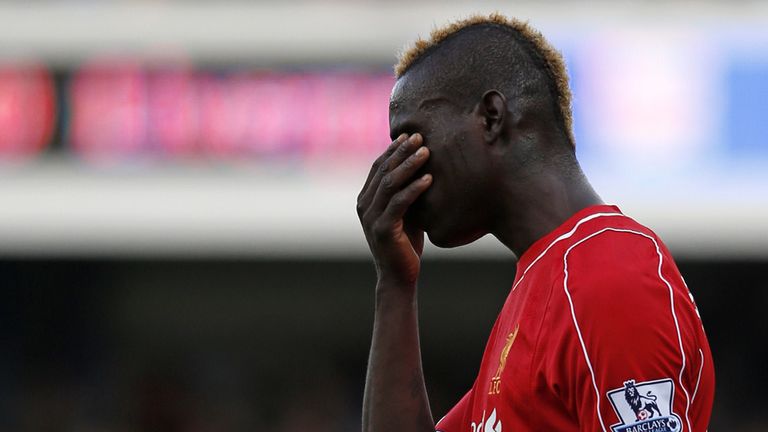 Balotelli seemed to return to his usual behavior as a bored, unmotivated player that we often saw at Anfield.
The coach tried to use Mario, giving him minutes on the pitch to improve his physical condition, but the on-loan Liverpool striker seemed to return to his usual behavior as a bored, unmotivated player that we often saw at Anfield.
How has that approach gone down with the Milan supporters?
Milan is a team that is trying to return to the status of a big team in Italy - and that is not helping Mario. The supporters are tired of watching a team that hasn't a really nice style of play, a team that is unable to win matches against minor opponents. From players like Balotelli the supporters expect much but, in the last match against Lazio, when Balotelli entered as a substitute in the final part of the game, the supporters whistled him.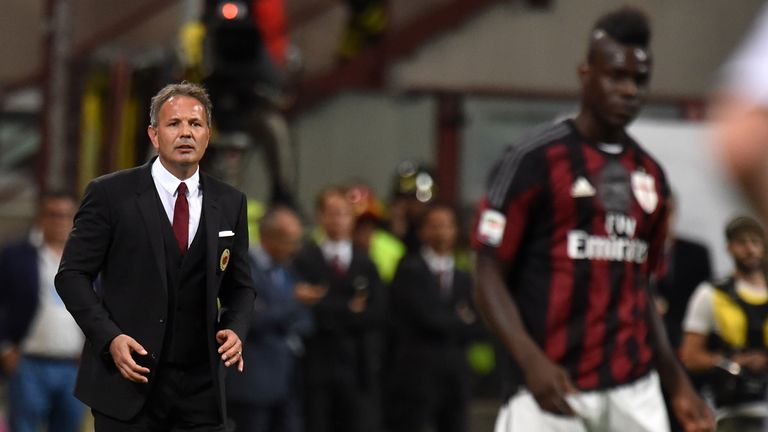 Does Balotelli's style of play suit Milan's general approach?
On a technical and tactical point, the actual Milan style of play doesn't help Balotelli. Mihajlovic prefers strikers who pressure the opponents when his team doesn't have the ball and forwards who move a lot when the team has possession.
Mario likes to receive the ball at his feet, in shorter spaces in which he can show all his technical skills and talent. He is really good in one-on-one situations and he has a great shot. But the ideas of Mihajlovic don't favour this kind of play and I really think Balotelli is suffering for that.
That's the reason why the coach prefers players like Carlos Bacca, Milan's top scorer, M'Baye Niang (currently injured) and Luiz Adriano - players who are less talented than Balotelli but who are energetic and full of spirit.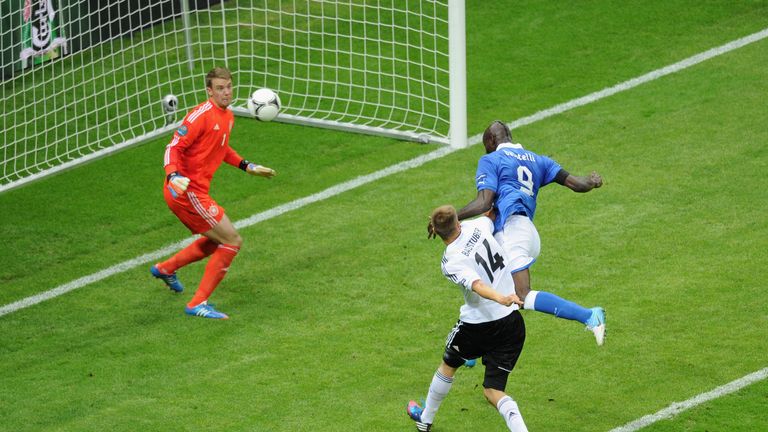 Balotelli was named in the team of the tournament at Euro 2012. What has this season done to his hopes of going to Euro 2016?
According to his recent performances, it is very hard for Mario to have a chance of being at Euro 2016.
Some weeks ago Conte was really determined and said that he will be thankful to the group of players that helped Italy reach the Euros. This means that it will be very hard for the players that haven't participated in the qualifying campaign to be included on the roster.
In fact, the choice of Conte for the two friendlies against Spain and Germany (24 and 29 March) is favouring other players but not Balotelli. Conte prefers Eder, Ciro Immobile, Simone Zaza, Stephan El Shaarawy or Graziano Pelle - all players who sacrifice themselves for the team.
Last summer, it was expected that Milan would turn Balotelli's loan move into a permanent deal. Is that likely now?
Milan is still not sure whether to buy the player from Liverpool at the end of this season. It all depends on Mario's performances. He is potentially a top player but now is the moment to show it through his skills, with the right behavior and his desire to think in a collective way that will help him to play at his best.
He has just a few weeks left to do it.
Would you like to see Mario Balotelli back in the Premier League? Let us know using the message boards or by tweeting @SkyFootball