Which Premier League teams have the toughest fixtures in the run-in?
By Peter Smith and Matt Cheetham
Last Updated: 02/03/18 12:06pm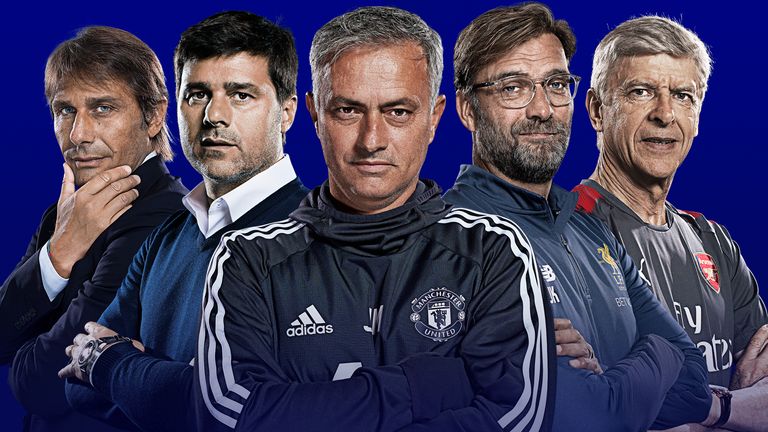 There are just 10 rounds of Premier League matches left in the 2017/18 season - and the battles at each end of the table are heating up. But who has the fixture list on their side? And who is facing a tough run-in?
While Manchester City look near-certainties for the title, the race to join them in the top four and the Champions League qualifying places looks like it could go down to the wire. Arsenal face an uphill battle to make the cut but with just six points separating fifth-placed Chelsea and second-placed Manchester United, the difficulty of their remaining fixtures could be decisive.
The relegation battle is equally unpredictable, with any team in the bottom half of the table facing the prospect of being sucked into the drop zone, should results not go their way in the final part of the campaign.
So who has the toughest run-in? We've looked at the current league position of each team's remaining opposition and calculated the average level of difficulty - and it's good news for Liverpool fans, while relegation-threatened Brighton have a nightmare finale to their first Premier League campaign…
Run-ins analysed
| Team | Avg position of remaining opponents | Matches v top 6 |
| --- | --- | --- |
| Brighton | 7.1 | 5 |
| West Ham | 9.1 | 4 |
| Stoke | 9.4 | 4 |
| Newcastle | 9.5 | 4 |
| West Brom | 9.5 | 3 |
| Huddersfield | 9.7 | 4 |
| Watford | 9.9 | 4 |
| Crystal Palace | 10.4 | 3 |
| Bournemouth | 10.5 | 3 |
| Southampton | 10.5 | 3 |
| Chelsea | 10.8 | 3 |
| Swansea | 11 | 3 |
| Man Utd | 11.1 | 3 |
| Man City | 11.2 | 3 |
| Burnley | 11.3 | 2 |
| Tottenham | 11.5 | 2 |
| Arsenal | 11.6 | 1 |
| Everton | 11.8 | 2 |
| Liverpool | 12 | 2 |
| Leicester | 12.1 | 2 |
Race for the top four
Liverpool have the upper hand when it comes to the race for the top four, in terms of their fixtures. Their remaining opponents have an average league position of 12th - only Leicester City (12.1) have a more generous run-in.
Jurgen Klopp's side, who currently sit third in the table, four points ahead of fifth-placed Chelsea, have just two games left against top-six opposition, with trips to Manchester United and Chelsea to come.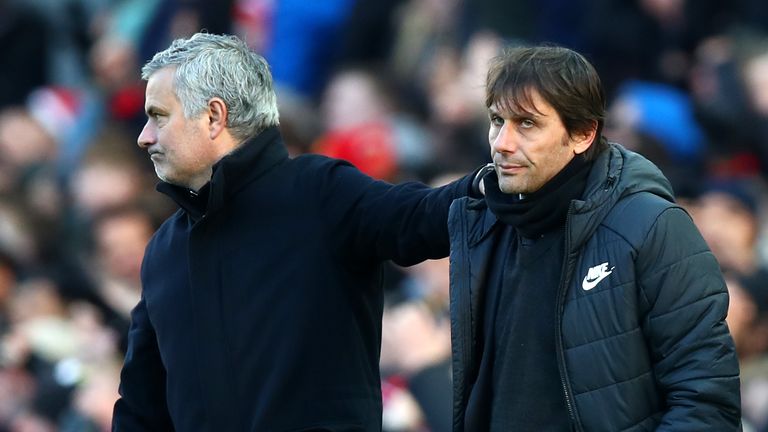 Fourth-placed Tottenham have the next best schedule, with the opponents they have left to play averaging 11.5 in the Premier League. Just two of their remaining fixtures are against top six sides - Chelsea and Man City.
Manchester United (11.1, with three top-six opponents - Liverpool, Man City and Arsenal) have a marginally tougher run-in than their neighbours Man City (11.2, with three top-six opponents - Chelsea, Manchester United and Tottenham).
However, it is Chelsea who have the toughest remaining tests of the top-four chasers. The average position of the Blues' remaining opponents is 10.8 and they have crunch clashes against top-six sides Man City, Tottenham and Liverpool still to come.
Relegation battle
At the other end of the table, bottom club West Brom are seven points from safety and have the fifth-toughest run-in of any club (with opponents averaging 9.5 in the league and featuring three top-six opponents).
But our run-in analysis also paints a sorry picture for Brighton. While the Seagulls are currently in an impressive 12th place in their debut Premier League season their four-point gap to the drop zone could come under threat through the toughest run-in of any side in the top flight.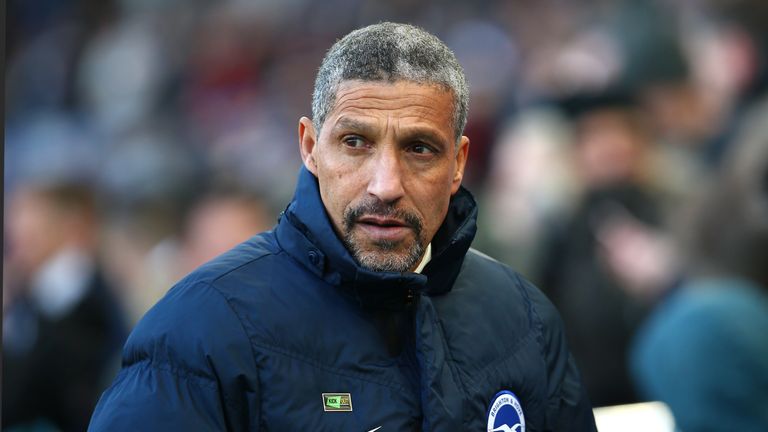 Brighton's remaining opponents have an average league position of 7.1 - and they still have to play FIVE of the top six. No other team has more than four games against the top six left.
Worse, Brighton have a terrible record against those leading sides this season. They are the only Premier League team without a single point against the Big Six and have lost their games against those sides by an aggregate score of 18-1.
Furthermore, in their reverse fixtures against their remaining 10 opponents, Brighton have taken a grand total of three points from a possible 30, failing to beat any of them.
West Ham are a point worse off than Brighton and have the second-toughest run-in, while second-from-bottom Stoke must overcome the third-hardest schedule to escape relegation.