From tuxedo-wearing flop on the Toon to part of France's star-studded World Cup squad, Florian Thauvin's career has undergone quite a transformation since English audiences last saw him.
Those in this this country may remember Thauvin from his brief, ill-fated spell at Newcastle United, who signed him from Marseille for £15m in August 2015, although by that stage the player had already gained an unwanted reputation in France.
Thauvin made headlines for all the wrong reasons when trying to force through his dream move to Marseille by effectively going on strike at Lille in 2013.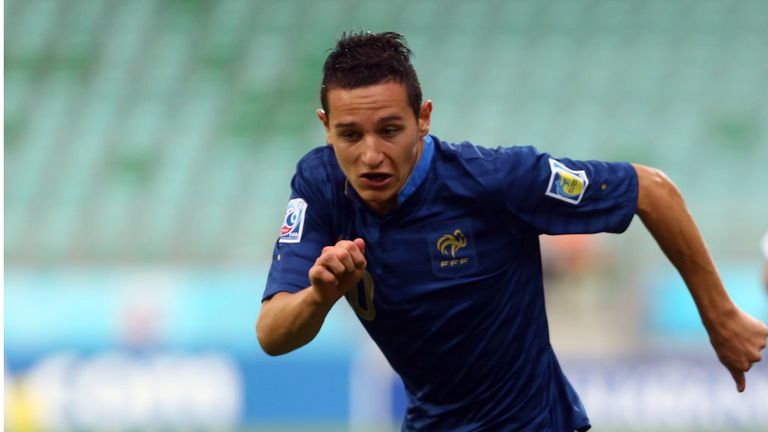 Lille president Michel Seydoux claimed his star - then 19 - was "untransferable" after his goals helped France win that summer's U20 World Cup, elevating the youngster to hero status in his homeland.
However, when Thauvin then refused to train, the Ligue 1 club's deputy director general Frederic Paquet told him: "If he does not want to play football any more, we will not force him - we will wait, but since he is not working, he will not be paid."
The winger did get his move to the Stade Velodrome in September 2013, leaving Lille without ever playing a game for the club, and two years later he was on his way to St James' Park.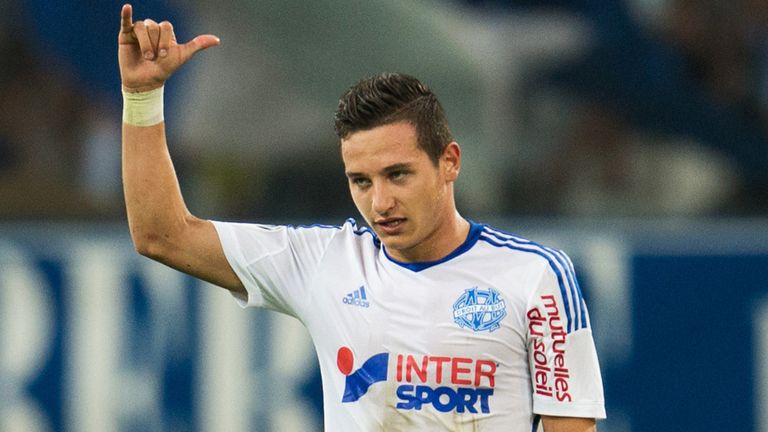 A player in the image of Franck Ribery, someone who is able to disrupt any opponent, someone very dangerous when he picks up speed. Very dangerous indeed
Thauvin may have gone from being the 2012-13 Ligue 1 Young Player of the Year while at Bastia to finishing the previous campaign named the worst the player in the French top flight, but that had not put Steve McClaren off.
"He is an exciting, creative talent who can score goals and make assists, and we believe he has a very bright future here," said the then Newcastle boss after completing his signing.
Things did not quite pan out that way though, with Thauvin causing a few raised eyebrows when, just a month into his career in the north east, he arrived at St James' in a tuxedo for the second home game in a row.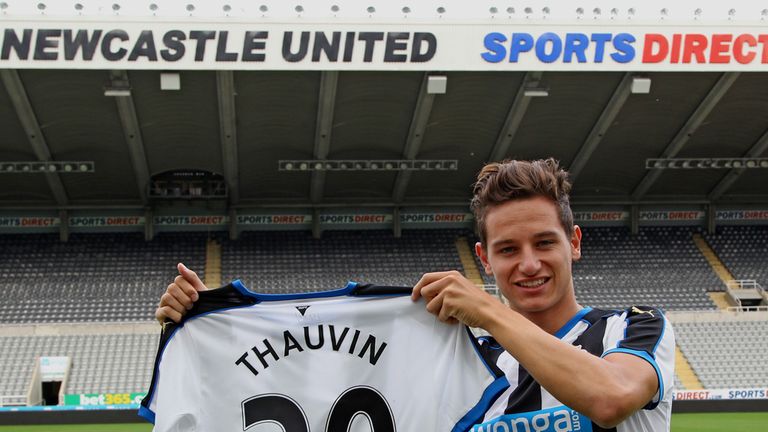 To compound matters, Newcastle were then surprisingly beaten by Watford, with the Frenchman hooked after an invisible display, leading to this extraordinary outburst from Alan Shearer on Match of the Day.
"He turns up in a tux. This is a serious business we're in here, it was funny on the first day of the season, it's not funny any more," bemoaned the former Magpies captain.
"Look at [Allan] Nyom run past Thauvin. You might be able to do that in the French League, you can't do that in the Premier League."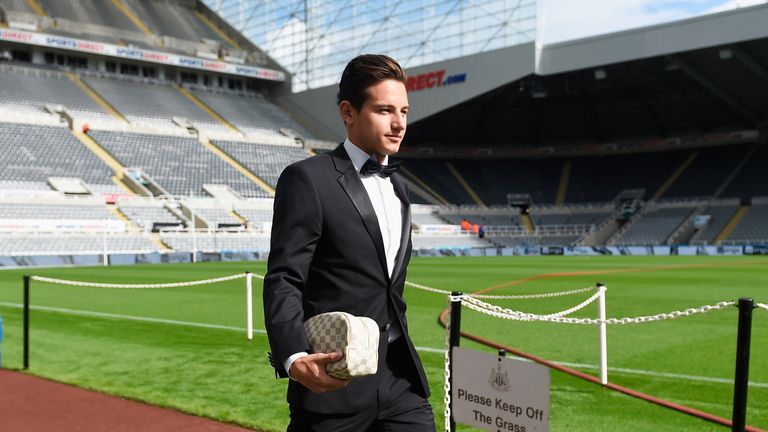 Thauvin defended himself, however, explaining in L'Equipe: "In England, at each home game, you need to come to the stadium in a suit. It's tradition.
"But on that day, Shearer violently criticised me by saying that I was making myself out to be someone that I wasn't, even though I was not the only one wearing a bow tie. Why me again? I would like to be left alone."
The writing was already on the wall, though, and after only 450 minutes of Premier League football and barely spending four months in England - during which time he played 13 league games, starting just three and failing to register a single goal or assist - Thauvin, who had by now been relegated to the Newcastle reserves, was on his way home.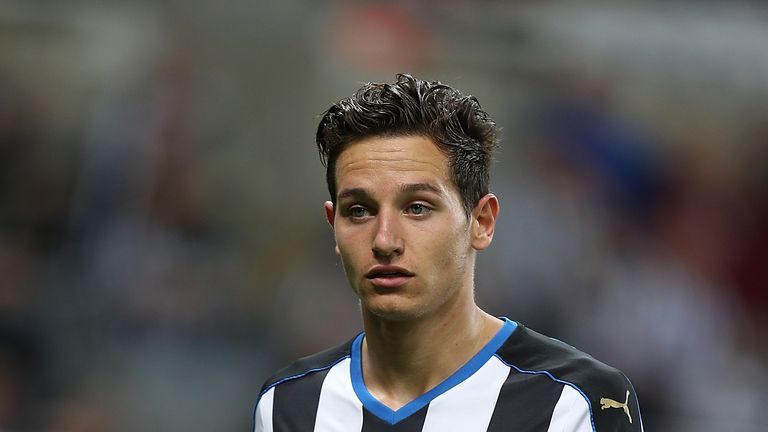 Thauvin himself thought the move across the Channel came too soon.
"It was too early for me," he told uefa.com. "It's a transfer that happened quickly. Normally, you take your time, you think about it, but for me it all happened too quickly after [Marseille boss] Marcelo Bielsa's departure."
However, Andy Scott believes that while the mercurial wide man certainly did not help himself at times at Newcastle, he also was not given the time to really showcase his skills to the Geordie public.
"I guess it came down to a lack of maturity in England," says the French football commentator and AFP football writer. "He probably wasn't ready and maybe didn't realise that some people might not like him turning up for a game in a tuxedo!
"Then again, maybe the criticism was a bit harsh because he also never really got a regular chance to show what he could do."
Thauvin re-signed for Marseille in January 2016, initially on loan, before joining them permanently in the summer of 2017 for only £9.8m. His return to the south of France did not get off to the best of starts, though.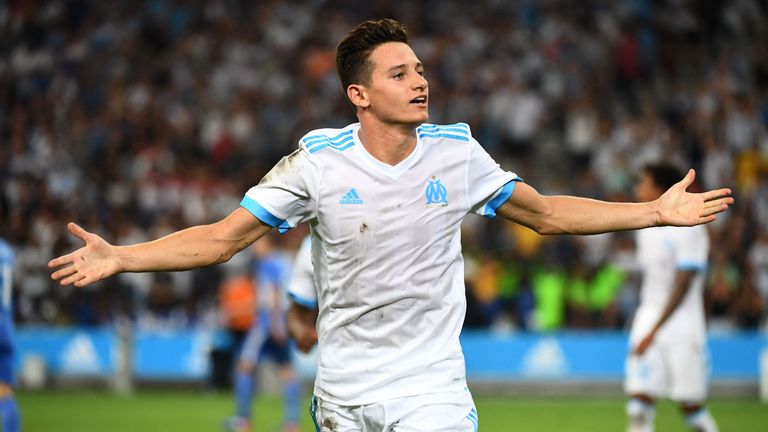 Not only did then Marseille coach Michel complain that his new arrival was "not the player I asked for", but Thauvin then got shown a straight red against Montpellier, just 10 minutes after coming on as a substitute on his second debut for the club.
Thauvin was not about to give up, however.
"I need to be left to play my football, to be left to work," he said. "I still have my entire career in front of me. If I manage to take the right turn now, I can reverse things."
Thauvin in 2017/18
| | | | |
| --- | --- | --- | --- |
| Ligue 1 | Thauvin | Marseille rank | Ligue 1 rank |
| Games | 35 | T - 2nd | - |
| Starts | 35 | 1st | - |
| Goals | 22 | 1st | 2nd |
| Assists | 11 | 2nd | T - 4th |
| Chances created | 77 | 2nd | T - 5th |
| Dribbles attempted | 196 | 1st | 2nd |
| Dribbles completed | 119 | 1st | 2nd |
And reverse things is exactly what he has done these past two seasons.
Michel's departure and Rudi Garcia's arrival in the Marseille dugout in the autumn of 2016 was the initial catalyst to Thauvin's remarkable turnaround in form, although the penny finally appeared to drop for the forward as well.
"He seems to have simply grown up a lot since coming back, realising that it was probably his last chance to prove himself at a really big club," explains Scott, something Thauvin himself even acknowledged last May.
"When you are a football player, you must do your work and remain discreet, be exemplary." he said. "Today I try to be exemplary to the maximum, to behave as a great professional."
With a growing maturity came greater consistency in his game too, and some truly eye-catching attacking numbers to boot.
In 2016/17, Thauvin contributed 15 goals and eight assists in 38 league outings. Meanwhile, last season he produced easily the best return of his career with 22 goals and 11 assists in 35 top-flight matches - making him only the third player in Europe to reach double digits in both goals and assists after the Barcelona duo of Lionel Messi and Luis Suarez.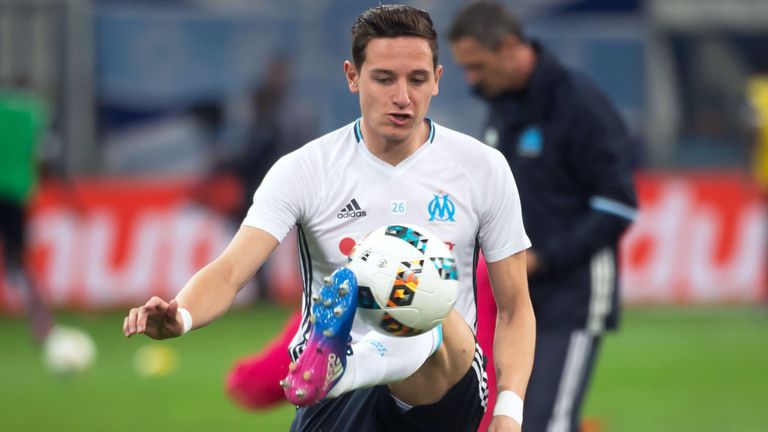 In fact, Marseille president Jacques-Henri Eyraud recently told SFR Sport: "If there is an offer of €80m (£70m) for Florian Thauvin, I won't even look at it!
"He has had an extraordinary season. He's a great player. He has grown, he has matured, and the coach has helped him a lot to achieve his goals, even to surpass them."
Get French Football News writer Eric Devin agrees that Garcia's role in Thauvin's impressive form of late cannot be underestimated either.
"Thauvin increasingly became the focal point of Marseille's attack," he says. "With Dimitri Payet struggling with injury, form and a lack of consistency at striker after the departure of Bafetimbi Gomis, Garcia turned to Thauvin to provide both goals and assists last season, and he responded."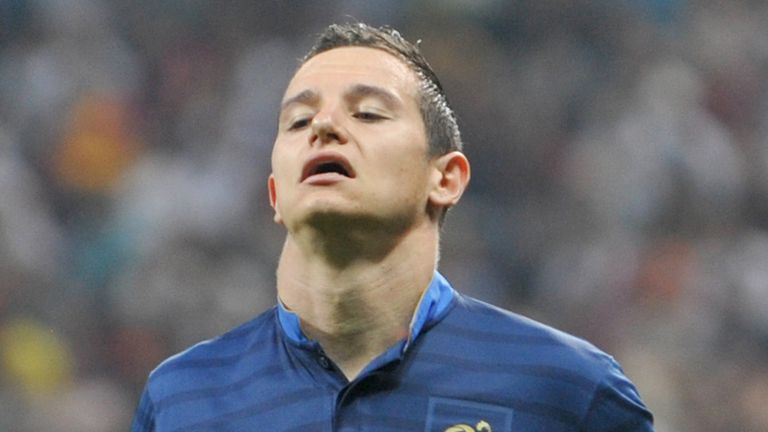 Thauvin's stunning transformation since returning home has been rewarded with a place in Didier Deschamps's France World Cup squad, ahead of Manchester United's Anthony Martial and Bayern Munich's Kingsley Coman.
"His form this last year or so means I wasn't surprised to see him make the France squad," says Scott.
However, whether the 25-year-old gets a chance this summer to add to the four caps he has won since making his Les Bleus debut in a 5-0 win over Paraguay last June remains to be seen.
More likely though is that Thauvin will be used as an impact player off the bench, providing that X-factor to turn a game if France are trailing and in need of a creative spark, someone to inject some pace into proceedings, as well as maybe a goal.
Since Thauvin's 'second' Marseille debut on Feb 2, 2016
| | | | |
| --- | --- | --- | --- |
| Ligue 1 | Thauvin | Team rank | League rank |
| Games | 87 | 1st | - |
| Starts | 80 | 1st | - |
| Goals | 39 | 1st | T - 3rd |
| Assists | 19 | 1st | T - 3rd |
| Chances created | 153 | 2nd | 7th |
| Dribbles attempted | 444 | 1st | 1st |
| Dribbles completed | 230 | 1st | 2nd |
"With Kylian Mbappe and Ousmane Dembele clearly ahead of him in the pecking order, the odd appearance off the bench is all that he can realistically expect," thinks Devin.
Either way, Thauvin has gone from bit-part player at St James' Park to Marseille talisman, with a place on the plane to Russia 2018 and a reported move to Atletico Madrid or Bayern on the cards this summer.
Not only that, but the tux has been forgotten about too...