Merson's predictions: Easy wins for Chelsea, Man Utd and Man City
Last Updated: 26/09/15 12:33pm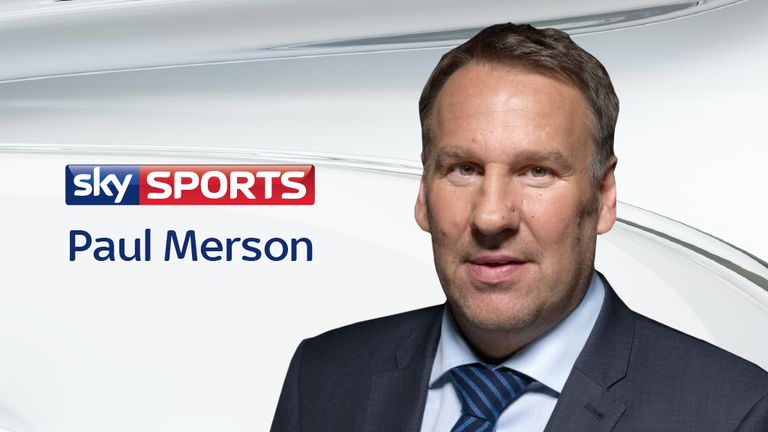 Soccer Saturday pundit Paul Merson returns with another round of predictions ahead of this weekend's Premier League action.
Manchester City lost their 100 per cent record at home to West Ham last weekend, but Merse sees them rebounding with a win at White Hart Lane following Spurs' north London derby defeat in midweek.
The Magic Man also believes Arsenal will break Leicester's unbeaten Premier League record at the King Power Stadium on Saturday, and predicts a much-needed win for Liverpool at home to his former club Villa.
Newcastle v Chelsea (Saturday Night Football, 5.30pm, live on Sky Sports 1)
There's no chance for Newcastle in this one. Chelsea are a banker. Newcastle can't stop losing. I like Steve McClaren, but they are just struggling so badly. The fans are rightly frustrated and Saturday could turn nervy within 10 minutes at St James' Park. Jose Mourinho's side love that and he'll pick them off easily.
The lead at the top is eight points, but Chelsea can win the title. After last week especially. It was a huge day for Chelsea last week, to beat Arsenal and then see City lose at home to West Ham. You have to remember Chelsea will look to beat Man City at home in April, so I call it five points.
PAUL PREDICTS: 0-3 (Sky Bet odds 11/1)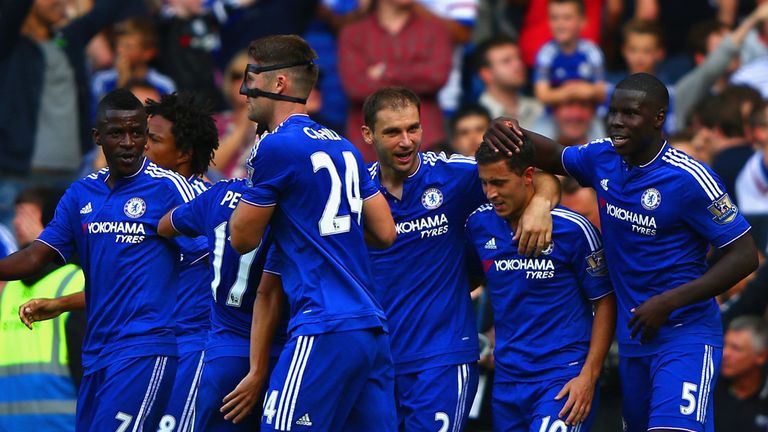 Watford v Crystal Palace (Super Sunday, 4pm, live on Sky Sports 1)
I'm a big fan of Palace away from home, but I was disappointed in them last week at Spurs. They went very direct, up to nobody, until they changed it at half-time and brought a striker on.
When you've won eight out of 10 away games you should be looking to keep winning, so it's a measure of how far Palace have come that Alan Pardew expected to get something at White Hart Lane against Tottenham last week. But this is a ruthless league and you can't expect things.
Watford have had two great results, beating Swansea and then Newcastle away. Troy Deeney bullied the Newcastle defence, and Palace will have a job on their hands keeping him under wraps.
PAUL PREDICTS: 1-1 (Sky Bet odds 9/2)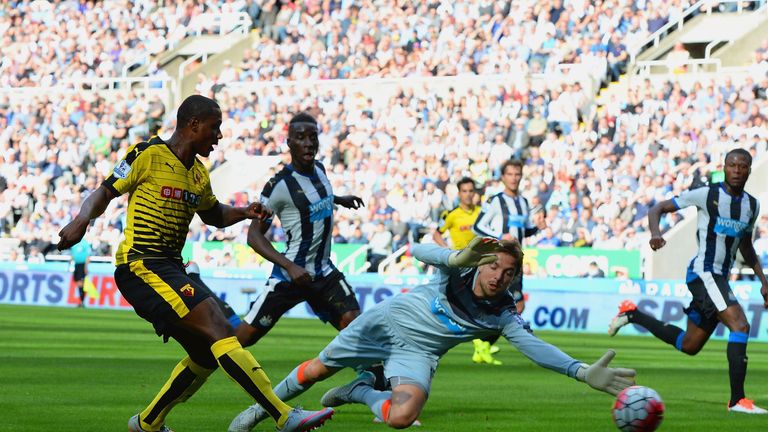 West Brom v Everton (Monday Night Football, 8pm, live on Sky Sports 1)
West Brom surprised me, I thought they'd struggle but they went and beat Villa quite easily away from home last Saturday. They should have won by more.
It was a big goal for Saido Berahino too, getting the fans onside and almost making Tony Pulis' mind up for him for the coming months. He's a young kid. If he was 27-year-old doing what he'd done I'd be more critical. He was just badly advised.
Everton have picked up in recent weeks and they should have beaten Swansea away, and I see them winning here, with Ross Barkley scoring first. Romelu Lukaku interests me; he will get four in four and then he reminds us why Chelsea let him go. He's a handful but he's inconsistent.
PAUL PREDICTS: 1-2 (Sky Bet odds 17/2)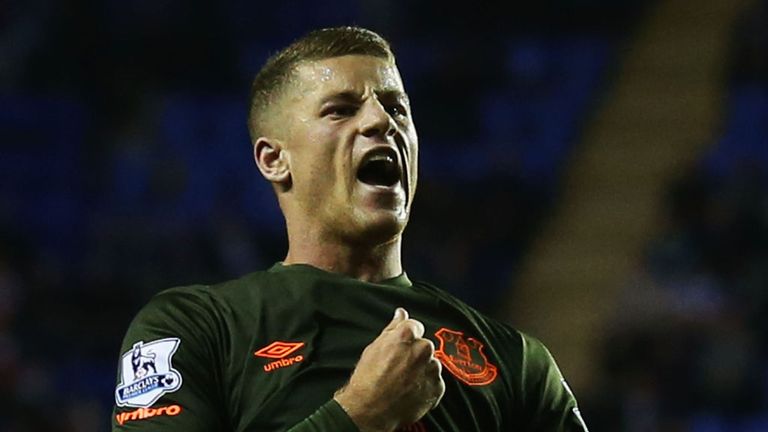 Tottenham v Man City (Saturday, 12.45pm)
This will be a walk in the park for City, especially after their slip up against West Ham. Spurs' north London derby defeat will affect them, especially as they were looking for a winner when Mathieu Flamini banged in the second.
I can't think of a tougher game for them, and I see this as the game Sergio Aguero comes back to scoring ways in the league. The sign of champions is to bounce back quickly from defeat. City did that in midweek at Sunderland, and I see them doing that again this weekend in the league.
Heung-min Son looks a good buy for Spurs; he's energetic and good on the ball, two hugely important traits. But they'll need far more than that against Man City.
PAUL PREDICTS: 0-3 (Sky Bet odds 14/1)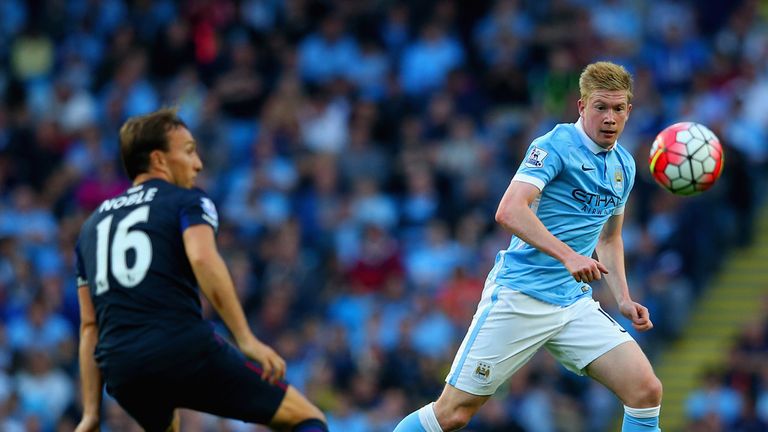 Leicester v Arsenal (Saturday, 3pm)        
I'm going with Arsenal here, but only just. Unlike Villa and Stoke, if Arsenal go 2-0 up I can't see them dropping it. Leicester have done brilliantly well so far and have shown tonnes of character, but this is one for Arsenal.
Alexis Sanchez came on and did well on Wednesday night, and I fancy him to score at the King Power Stadium. This is Claudio Ranieri's toughest test yet, and although they'll have the home crowd behind them, I see Arsenal picking them up.
PAUL PREDICTS: 1-2 (Sky Bet odds 7/1)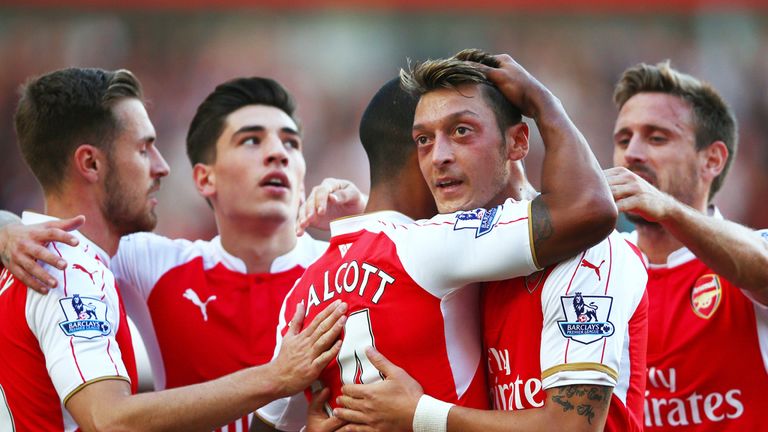 Liverpool v Aston Villa (Saturday, 3pm)  
I don't know what game Tim Sherwood was watching in midweek. The first half was atrocious. It's a nervy affair and both teams really need a win, but I'm just going to go with Liverpool by a hair.
Villa won their first game, but that seems a long, long time ago. We're still not quite sure what Sherwood's style is, and results have shown that this season. The derby win against Birmingham was massive.
I'm a great believer that if teams aren't winning, they're not very good. It's not down to luck with Liverpool; something is not right. They failed to beat West Ham, failed to beat Norwich, couldn't beat Carlisle over 120 minutes. We're not talking about world-beating teams here.
PAUL PREDICTS: 1-0 (Sky Bet odds 7/2)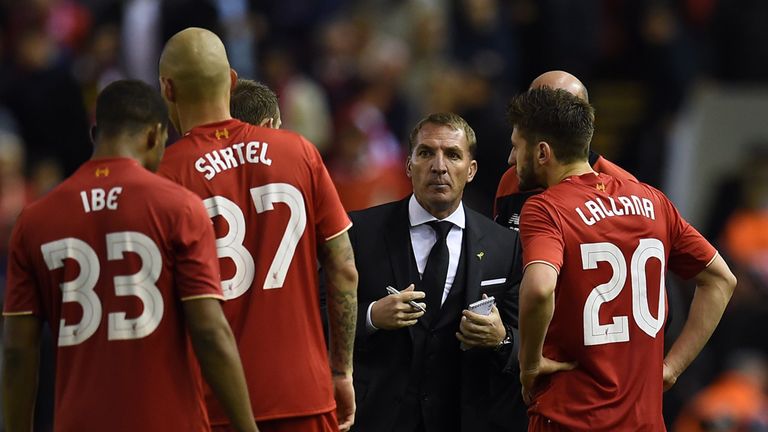 Man Utd v Sunderland (Saturday, 3pm)  
Manchester United are grinding out results in truth, but this is a perfect game for them and should be a walk in the park. They didn't play great at Southampton; the first 30 minutes they were all over the place. But I can't see them not beating Sunderland comfortably. Anthony Martial is raw talent, and people would be lying if they said he hadn't surprised them. I fancy him to score here again.
Sunderland have to be careful what they do with Dick Advocaat, because they made him stay there essentially. Is it the manager, or is it the players?
They haven't recruited very well, but how much of that is down to Advocaat? Their first win could change everything, we've seen that from teams this season already. It changed complexion. But it isn't coming at Old Trafford.
PAUL PREDICTS: 4-0 (Sky Bet odds 10/1)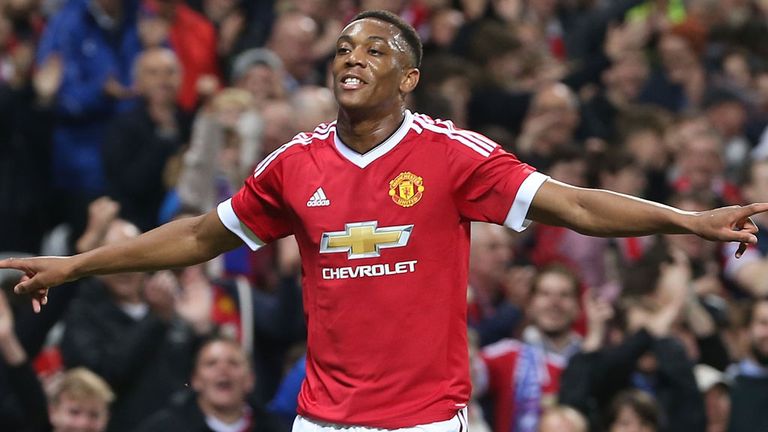 Southampton v Swansea (Saturday, 3pm)    
Swansea disappointed me in the past couple weeks. They had some great results then beat Manchester United at home, and thought for the next couple games 'we've just got to turn up and we'll beat them'. It wasn't so, and they lost at Watford and should have lost at home to Everton.
Jay Rodriguez is back in form for Saints and it gives them striking options, somebody with his tail up to bring off the bench or even start. I'm so pleased for him, and it's like a new signing.
Their result in midweek, beating MK Dons 6-0 in the Capital One Cup, was impressive, and getting first-team players on the scoresheet just strengthens that winning mentality. They've stuttered slightly in the league but I can see them winning here.
PAUL PREDICTS: 2-1 (Sky Bet odds 8/1)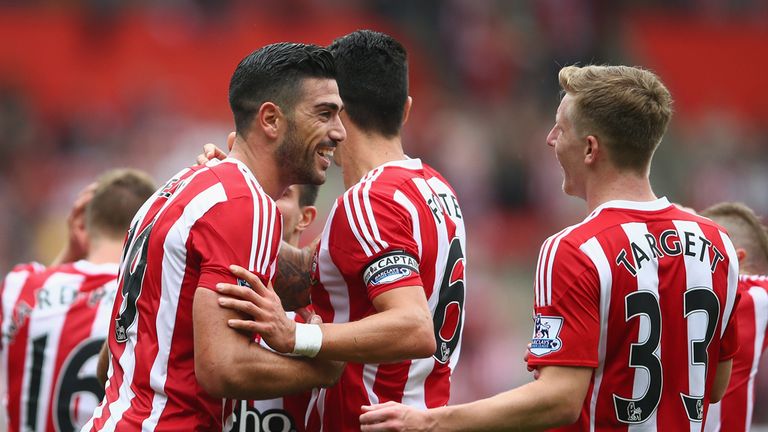 Stoke v Bournemouth (Saturday, 3pm)   
I watched Stoke against Leicester last weekend, and they looked like world beaters for the first half. The second half they struggled badly. Their first win should have come last week, but I can see it coming on Saturday.
Bournemouth have done well and settled in the Premier League, but they can't have that intensity every week. I think Mark Hughes should play Peter Crouch in this one, he always pops up with an important goal, and he'll be full of confidence after scoring the winner in midweek at Fulham.
PAUL PREDICTS: 2-0 (Sky Bet odds 10/1)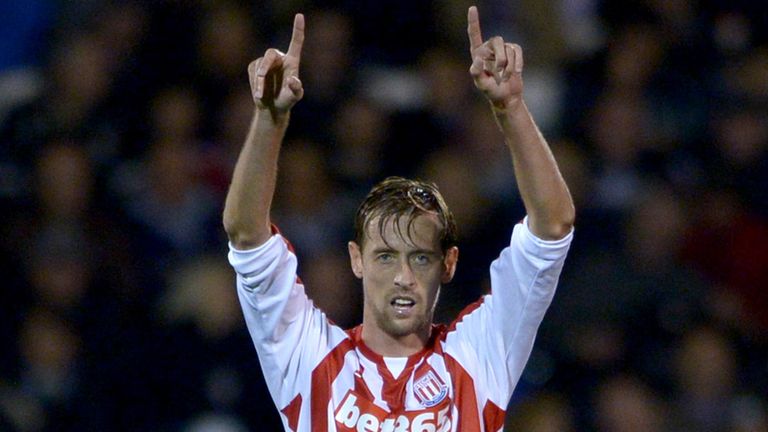 West Ham v Norwich (Saturday, 3pm)    
West Ham have been really good over the last month, and I think they'll win this comfortably. Norwich have a go wherever they are, and they look solid too, but I don't see them living with Slaven Bilic's side.
Dimitri Payet has been absolutely superb for West Ham. Outstanding. He does everything, and everyone in that West Ham team are bouncing off him. Managers across the Premier League are thinking 'why didn't we sign him?'.
PAUL PREDICTS: 3-1 (Sky Bet odds 16/1)