Paul Merson is tipping Arsenal to beat Manchester City on Monday Night Football, and thinks the Gunners will then go on to win the league.
In his weekly predictions column, Merse also sees Chelsea returning to winning ways against Sunderland following the sacking of Jose Mourinho, while tipping Manchester United to overcome Norwich.
The Magic Man predicts table-topping Leicester will stumble at Goodison Park against Everton, and believes former club Aston Villa will lose at Newcastle on Saturday Night Football.
Newcastle v Aston Villa (Saturday Night Football, 5.30pm, live on Sky Sports 1 HD)
I thought Villa were decent in the second half against Arsenal, but the game was over so early and they had nothing to lose by going forward.
Live Ford Saturday Night Football


But I would have to say, if Newcastle win this, Villa should start preparing for next season in the Championship. It's a cup final for them. This is the big one for them.
If they lose, it's goodnight. And I'm going with goodnight. Newcastle have their tails up and St James' Park will be getting right behind the players on Saturday night.
PAUL PREDICTS: 2-0 (8/1 with Sky Bet)
Watford v Liverpool (Super Sunday, 1.30pm, live on Sky Sports 1 HD)
This will be a good game, but which Liverpool will show up? It's when they play against teams like Watford and West Brom, who are going to keep it tight, that's when they struggle.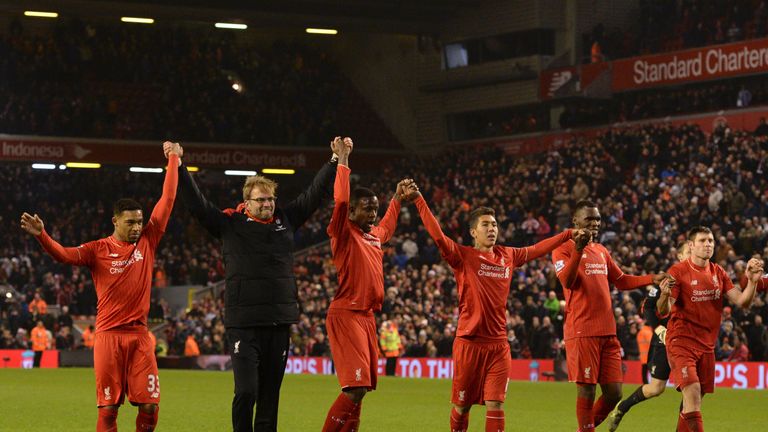 When they play against the bigger boys the game is allowed to open up a bit and that is where Jurgen Klopp's side are stronger, when the onus isn't necessarily on them.
I don't think they've got enough of that killer, eye of a needle ball-player. Watford have been great - they're very hard to beat, and I'll go with a 1-1 draw, which is a huge compliment to Watford, with Odion Ighalo scoring. I'd be so shocked if he stays there beyond January, surely someone will sign him.
PAUL PREDICTS: 1-1 (5/1 with Sky Bet)
Swansea v West Ham (Super Sunday, 4pm, live on Sky Sports 1 HD)
It's three straight draws for West Ham, and they haven't won since October. Swansea looked like the Harlem Globetrotters against Man City and should have won.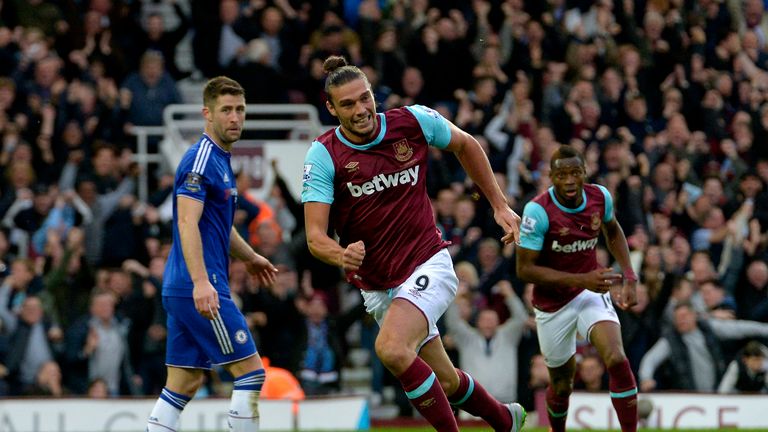 If West Ham had their full team out, without the injuries, I'd have gone for them. The injuries have killed them, they're missing big, big players and they don't have the biggest squad to deal with it.
It will be interesting to see who Swansea go for next as manager. They have always gone for the younger manager, and the set up at the club accommodates that. There's big potential there.
PAUL PREDICTS: 1-1 (9/2 with Sky Bet)
Arsenal v Man City (Monday Night Football, 8pm, live on Sky Sports 1 HD)
I'm going for Arsenal to win this one, and go on to win the title comfortably. I've watched Man City a few times, and they keep on falling over the line against teams.
You have to think Arsenal are probably going to go out of the Champions League to Barcelona, and Man City should go through against Dynamo Kiev. City also have another two games in the Capital One Cup, where they usually play their best side, so there's four extra matches. If Arsenal win this, I think they kick on.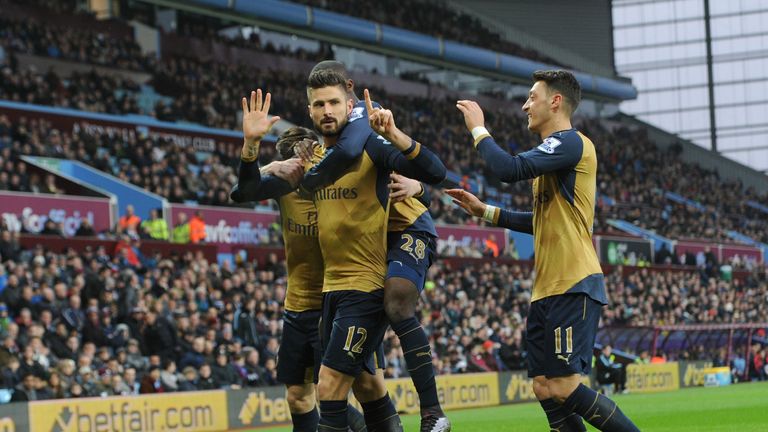 Live Ford Monday Night Football


What has changed for Arsenal this season? The other teams being unpredictable has helped, nobody has had major momentum throughout the season, but Arsenal have been mildly consistent.
They were very professional last week against Aston Villa - they came out of the blocks, and didn't come out with the attitude Liverpool had at Newcastle the week before, even though Villa are rock bottom. Their attitude has been spot on.
PAUL PREDICTS: 3-1 (16/1 with Sky Bet)
Chelsea v Sunderland (Saturday, 3pm)
The shackles are off Sunderland, they'll stick 10 men behind the ball and frustrate Chelsea, but with Jose Mourinho gone, the shackles are also off Chelsea with the hope of a fresh start following the nightmare season so far.
I back Chelsea to bounce back each week and they don't do it. I've seen Chelsea enough this season.
They have not lost nine games for no reason. Mourinho came out and said that they won't reach the top four.
Every Chelsea fan was probably thinking before the Bournemouth or Leicester game: "Let's just win this and we'll go on a seven-game winning streak and reach the top four eventually." But Jose has straight up ruled it out. What sort of message was that to the fans?
PAUL PREDICTS: 3-0 (13/2 with Sky Bet)
Everton v Leicester (Saturday, 3pm)
Everton will be thinking, "why aren't we where Leicester are?" They dominate games, they dominated the first-half against Norwich and should have been 5-0 up.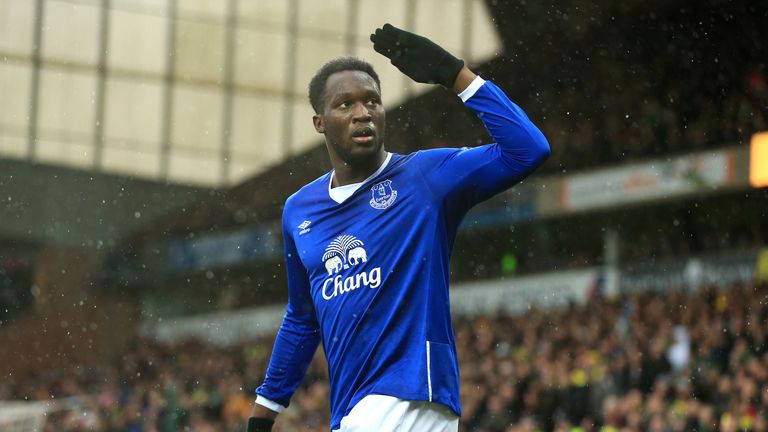 But I'm going to go with them to stop Leicester's run here. I think Danny Drinkwater will be missed far more than he was on Monday night against Chelsea.
It might be a game too far for Leicester. Romelu Lukaku is on fine form, scoring in six games on the trot, and could even go on and beat Jamie Vardy's record.
PAUL PREDICTS: 2-1 (15/2 with Sky Bet)
Man Utd v Norwich (Saturday, 3pm)
I'm going to go for United, but it won't be impressive. I'm Louis van Gaal's biggest critic, but he's had some bad injuries.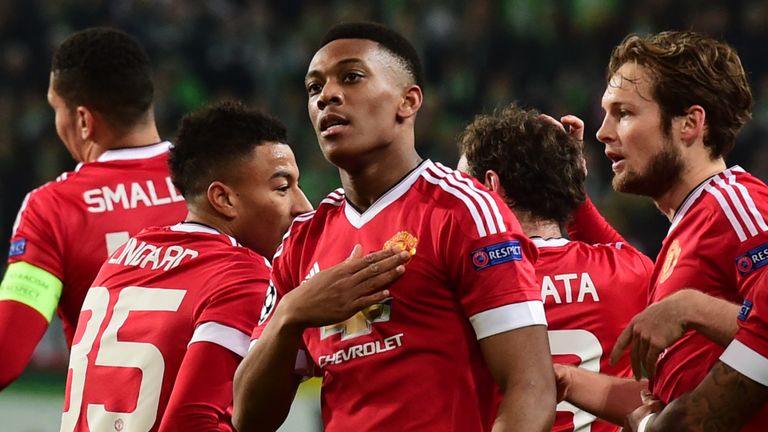 It might not be pretty, but it will be a big win for them. It's a catch 22 with Norwich, it's one of those games where you ask yourself, "do we have a go at United?" as they may never have a better chance.
If they sit back they could play into United's hands, but if they have a go it could catch them off-guard unexpectedly.
PAUL PREDICTS: 2-0 (5/1 with Sky Bet)
Southampton v Tottenham (Saturday, 3pm)
Losing to Newcastle was Tottenham all over. It was their chance to go into the top four, and the nerves got the better of them.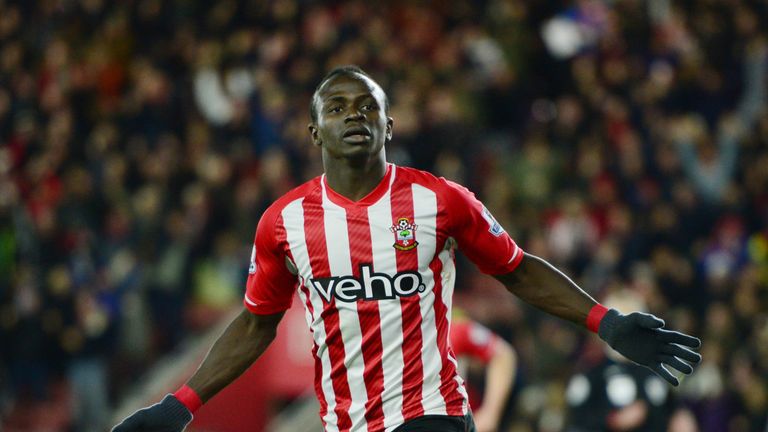 Southampton are in poor form. Bar a chance at the end at Selhurst Park, they were never in the game against Crystal Palace last week.
It's a big game for both teams coming off poor results. If Spurs are going to be considered top four contenders they need to kick Saints while they're down here.
PAUL PREDICTS: 1-1 (5/1 with Sky Bet)
Stoke v Crystal Palace (Saturday 3pm)
This will be a good game. Stoke have had six clean sheets in seven games, but I actually think this one will be entertaining.
Crystal Palace have a right go away from home, and Stoke, when they get going, are good too. I think this is the potential game of the day.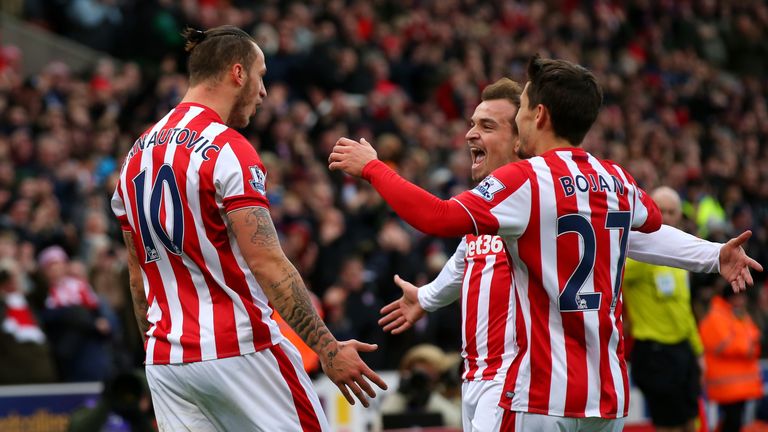 It was important for Alan Pardew to recover from the shock defeat against Sunderland last month with a few good results.
He's definitely one of the managers of the year. He's got a fantastic team, and I do like watching them. They play the right way and have a right go from the first whistle.
PAUL PREDICTS: 2-2 (14/1 with Sky Bet)
West Brom v Bournemouth (Saturday, 3pm)
West Brom have gelled now, and got so close to a big, big win at Liverpool. They're looking more and more like a Tony Pulis side as the months go by, and they were unlucky not to get more at Anfield.
They have plenty of fight and have a bit of unpredictability about them, which is getting some of the fans back on side.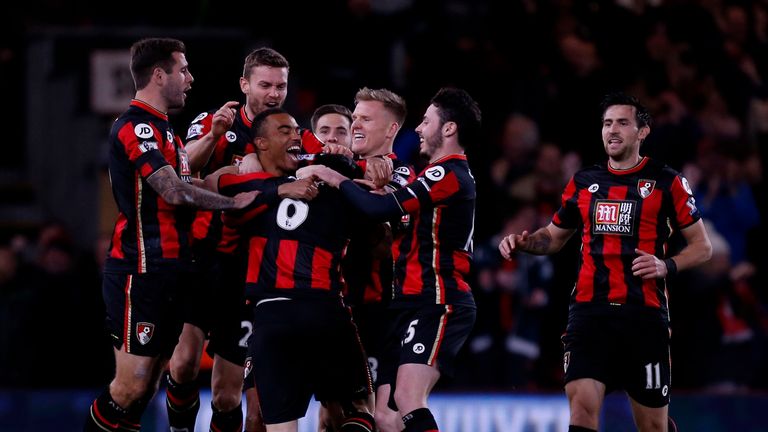 There isn't much between these two, and I think Bournemouth will look at this and think a draw is a good result, despite two huge wins against Chelsea and Manchester United.
This Bournemouth run could be the one that keeps them up. Newcastle went and won two big games too, and if Bournemouth hadn't done the same they'd be playing catch-up perhaps. It's blow for blow around that area of the table.
PAUL PREDICTS: 1-1 (9/2 with Sky Bet)
PLAY SUPER 6
There's another £250,000 up for grabs in Soccer Saturday Super 6. All you have to do is predict the scores of six selected matches. It's free to play so get your entry in before 3pm on Saturday for the chance to win.