Sky Sports Vault: Chelsea 4-3 Tottenham - Premier League 1994
By Alice Piper
Last Updated: 01/05/16 11:42pm
Chelsea will look to salvage some pride from their season when they meet Tottenham on Monday Night Football, live on Sky Sports.
Ahead of their clash, we look back to the Blues' win against Spurs in February 1994, in one of the most entertaining encounters of the 1993/94 Premier League campaign.
Although both teams finished in the bottom half - 14th and 15th respectively - the match still had all the drama and passion attached to a London derby.
Spurs were 2-0 up within 18 minutes, thanks to goals from Steve Sedgley and Jason Dozzell. Chelsea's first came from an unlikely scorer, when 36-year-old left-back Mal Donaghy found the net, before Mark Stein followed up with the equaliser and John Spencer smashed home a third before the half.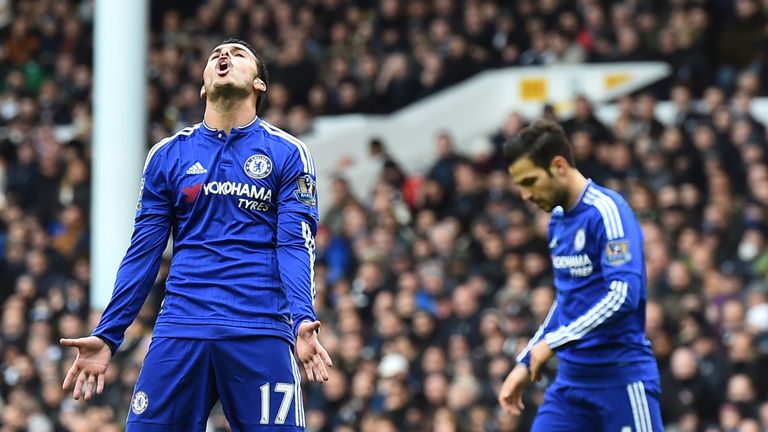 The second half proved just as lively, as Chelsea conceded a penalty with just 20 minutes to go, with substitute Andy Gray drawing the away side level.
Just moments later, Tottenham were awarded another penalty, but this time Gray's effort was saved by Dmitri Kharine. 
In the final minute of normal time, it was Chelsea's turn to win a penalty, which was put away by Stein to give the home side a late victory.
Watch the video above for a look back through the highlights of a Premier League classic!