Premier League fixtures live on Sky Sports: First set of 2016/17 games announced
Last Updated: 07/07/16 6:10pm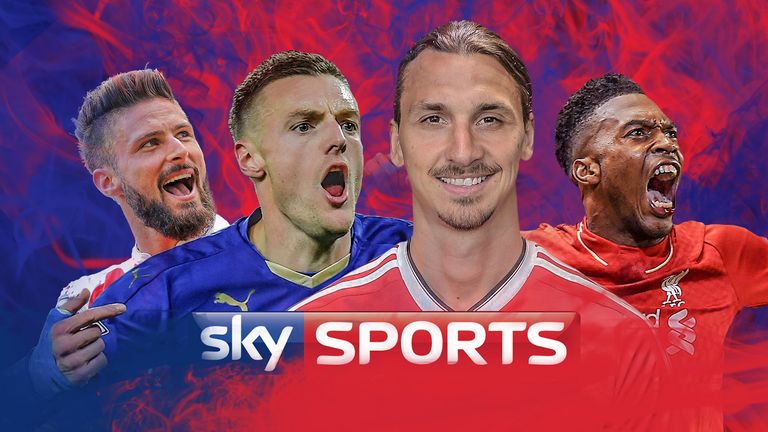 Leicester City will kick off the new Premier League season live on Sky Sports, as part of a schedule of 20 televised fixtures that features every club by the end of September.
Claudio Ranieri's side begin the defence of their title away to newly promoted Hull City in the first of 126 live matches on Sky Sports this season - more than ever before.
The opening weekend also offers Sky Sports viewers coverage of Jose Mourinho's first game in charge of Manchester United at Bournemouth, Arsenal v Liverpool in the first big head-to-head of the season, plus Antonio Conte's Chelsea at home to West Ham United.
The first ever 'Friday Night Football' will be in the second week of the season, as Manchester United fans welcome Mourinho to Old Trafford for their home fixture against Southampton. 
The much anticipated Manchester derby involving Mourinho and Pep Guardiola will also be live on Sky Sports on September 10. 
Sky Sports viewers will also be able to watch West Ham United's first match at the Olympic Stadium, the head-to-head between Chelsea and Liverpool, and the Tees-Wear derby between Sunderland and Middlesbrough.
Confirmed Premier League fixtures live on Sky Sports for 2016/17 season:
August
Sat 13: Hull City v Leicester City (12.30pm)
Sun 14: Bournemouth v Manchester United (1.30pm)
Sun 14: Arsenal v Liverpool (4pm)
Mon 15: Chelsea v West Ham (8pm)
Fri 19: Manchester United v Southampton (8pm)
Sat 20: Stoke City v Manchester City (12.30pm)
Sun 21: Sunderland v Middlesbrough (1.30pm)
Sun 21: West Ham v Bournemouth (4pm)
Sat 27: Tottenham Hotspur v Liverpool (12.30pm)
Sun 28: West Bromwich Albion v Middlesbrough (1.30pm)
Sun 28: Manchester City v West Ham (4pm)
September
Sat 10: Manchester United v Manchester City (12.30pm)
Sun 11: Swansea City v Chelsea (4pm)
Mon 12: Sunderland v Everton (8pm)
Fri 16: Chelsea v Liverpool (8pm)
Sun 18: Crystal Palace v Stoke City (2.15pm)
Sun 18: Tottenham Hotspur v Sunderland (4.30pm)
Sat 24: Manchester United v Leicester City (12.30pm)
Sun 25: West Ham v Southampton (4pm)
Mon 26: Burnley v Watford (8pm)
Sky Sports managing director Barney Francis said: "It's our biggest season ever. Our opening set of fixtures offers our viewers some mouth-watering fixtures and we'll show every club at least once by the end of September.
"Our coverage keeps on getting better.  This season we have new shows including Friday Night Football, live matches at 3pm for viewers in Ireland, and from 5.15pm our customers can watch all the goals from Saturday's matches on their mobile devices."
In another first, viewers in the Republic of Ireland will also be able to enjoy live coverage of the Premier League in a regular slot on Saturday afternoons at 3pm.
Sky Sports customers will also be able to use an expanded mobile clips service delivered by the Sky Sports' Football Score Centre app providing highlights of Premier League and Football League matches on their phones on match days.
Last season, 49 of the top 50 most viewed matches were shown on Sky Sports for a third successive year.
Sky Sports customers can look forward to more football than ever before this season, with over 700 games, including 126 from the Premier League, 127 matches from the Sky Bet EFL and EFL Cup, SPFL football including every Old Firm derby, as well as hundreds of matches from Spain's La Liga, the Copa del Rey final, the William Hill Scottish Cup, the Eredivisie and MLS.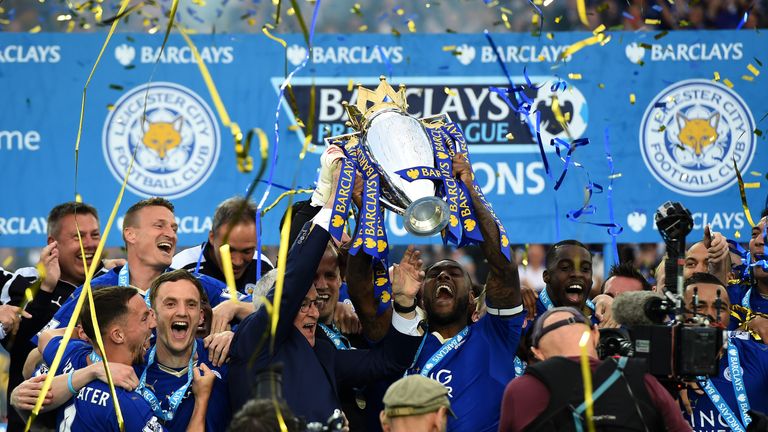 Sky Sports will also show live coverage of qualification matches for the 2018 FIFA World Cup for Wales, Scotland, Northern Ireland and the Republic of Ireland as well as highlights of England's matches.  
Sky Sports also announced today that its live football coverage would be supported by bet365 and Nissan for the next three seasons. bet365 has become the exclusive sponsor of Monday Night Football as well as coverage of Sky's Friday night games.
Furthermore, bet365 will also sponsor all the Premier League games shown on the dedicated Sky Sports channel available in pubs, bars, hotels and clubs across the UK and Republic of Ireland. 
Nissan will become the exclusive weekend sponsor of Sky Sports' Premier League games shown on Saturday lunchtime as well as Super Sundays.
In the Republic of Ireland, this also means games broadcast on Saturday at 3pm. In addition to live TV, Nissan will be the sole sponsor of all the Premier League previews, reviews, editorial articles, stats, facts and figures on skysports.com.  
Join us and watch the Premier League live on Sky Sports.  Fast and easy online upgrade - click here