It's an 'honour' to play with 'incredible' Philippe Coutinho at Liverpool, says Emre Can
By Dickie Davies and Daniel Sandford
Last Updated: 06/11/16 8:52pm
Liverpool midfielder Emre Can has described Philippe Coutinho as "incredible" and says he has not seen a player like him in his career.
The twinkle-toed Brazilian playmaker has been key to the Reds' flying start to the season with a series of impressive performances, scoring five goals and contributing five assists so far in all competitions.
And Can is full of praise for his team-mate, describing it as an honour to play alongside the former Inter Milan midfielder.
"He is very good," he told Soccer Saturday. "For me he is incredible what he does on the pitch. It is amazing and if you see on the training pitch and in the training sessions, he is not just a good footballer, he is a fighter, he wants to work for the team.
"It's a big honour to play with him. He is a very, very good player and I have not seen a player like him in my career so far.
"In every training session I am thinking: 'Wow!'"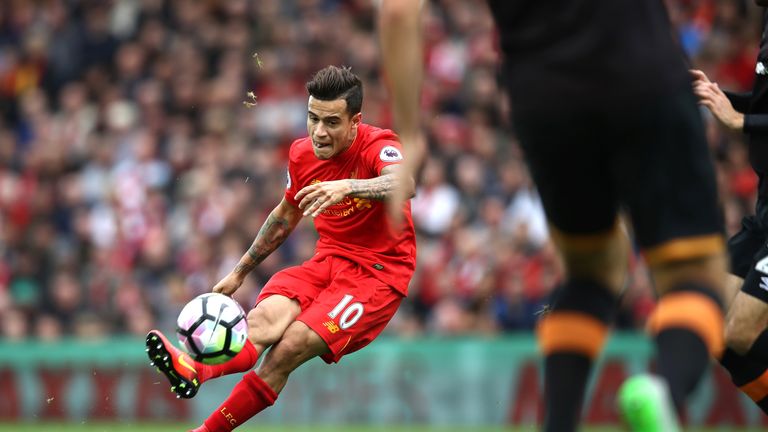 Meanwhile, the Germany international has also hailed the attacking potency of many of Liverpool's other midfielders.
"We have a very strong team and if you see us playing, the players we have attacking, [Roberto] Firminio, Coutinho, [Adam] Lallana, [Sadio] Mane are all great players," he said.
"And I am enjoying playing with them and we are like friends on and off the pitch, which is important.
"Of course our target is to win silverware. If you play for Liverpool, it always crosses your mind, because you play for such a big club.
"Your target has to always be silverware, but of course we are only looking to the next game and that is most important."
Following an injury-plagued start to the campaign, Can has started Liverpool's last three games and revealed his delight in scoring in their 4-2 win over Crystal Palace last weekend - his first goal in eight months.
"I had a few chances in the game with Manchester United and West Brom, but I finally scored my first goal and I am very happy about it," said the midfielder.
"The team did well while I was out, but I am happy to be back."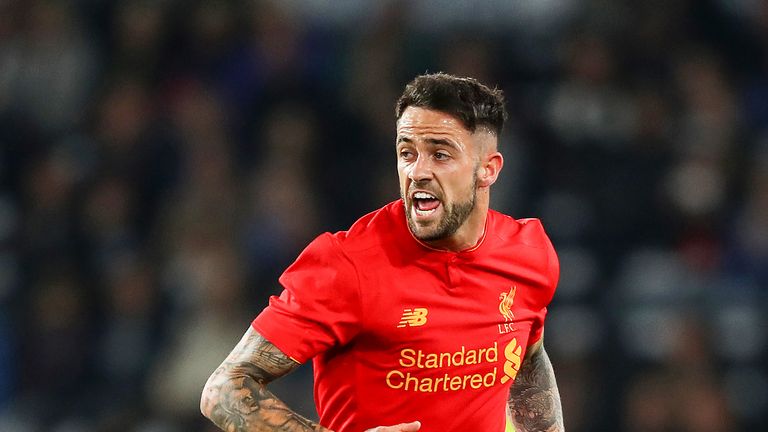 The news that striker Danny Ings is set to be sidelined for between seven and nine months after suffering cartelidge damage to right knee in the EFL Cup clash with Tottenham Hotspur last week has shocked his team-mates.
Ings missed the majority of the 2015/16 season with an interior cruciate ligament injury to his left knee. However, Can feels the former Burnley forward will come back once again even stronger.
"It is very hard to see and I feel very sorry for him," the 22-year-old said. "He is a very good boy and I think it is hard for him.
"He came from a very long injury and to play his first game back at Anfield and it happen again, it is very unlucky. But Danny is a very strong guy, I think he will come back stronger and of course we will stay behind him. We will help him."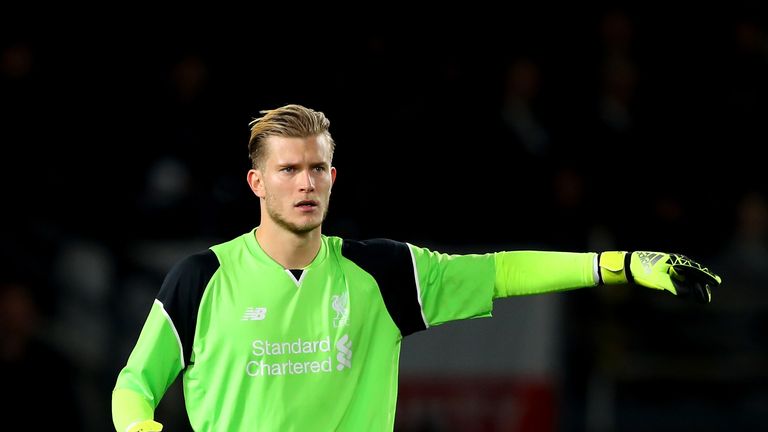 After usurping Simon Mignolet as Jurgen Klopp's No.1 back in September, Loris Karius has come under the spotlight following some less-than-convincing displays, but Can has defended his fellow countryman, saying he will be successful with the club.
"He is doing very well, I know Lauris from the Bundesliga and he is a very good goalkeeper," he said. "Of course it is different in England, but I think he is improving with every game and he kept a clean sheet against Manchester United which is a good thing."
To hear more from Emre Can tune in to Soccer Saturday from midday on Sky Sports News HQ and see Liverpool v Watford on Super Sunday