Mesut Ozil must sign deal to be Arsenal's new Dennis Bergkamp, says Arsene Wenger
Last Updated: 05/11/16 11:43am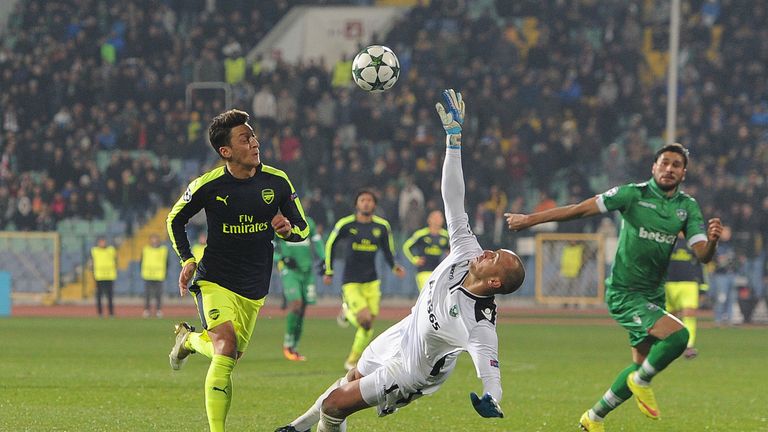 Arsene Wenger says Mesut Ozil can match Dennis Bergkamp's legendary Arsenal status if he signs a new contract.
Bergkamp is nicknamed 'God' by Arsenal supporters and has a statue outside the Emirates after helping the club to two doubles and an unbeaten Premier League season during an 11-year spell.
Ozil's stunning midweek winner at Ludogorets earned comparisons with Bergkamp among Gunners fans, but the German is in only his fourth year at the club and has yet to commit his future beyond 2017.
Speaking ahead of Sunday's north London derby, Wenger acknowledged "similarities" between the two and when asked whether Ozil could eventually carry the same weight as Bergkamp in Arsenal's history, he said: "I think so, I think if he commits.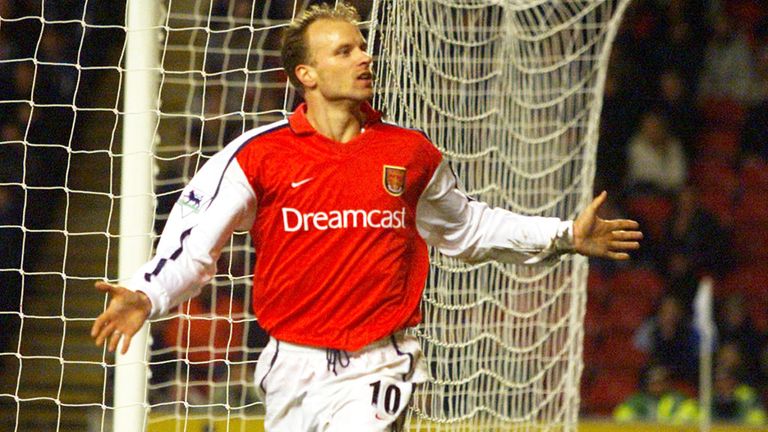 "Dennis Bergkamp committed for a long period, played until he was 38. I wish we have 10 more years of Ozil. That depends. To become a legend at the club you need to stay for a long time.
"I understand that being a legend like Dennis Bergkamp, if you stay two years you would not be a legend."
Arsenal continue to work on new deals for Alexis Sanchez and Ozil, who goes into the Tottenham game on the back of five goals in as many appearances.
"I believe he is at an age where he is more mature," Wenger said. "He is 28. The difference today is he focuses more on efficiency. When he arrived here he was more a player to play, focused on playing. Today efficiency is more in his mind.
"The main transformation we got from him, he makes more runs in behind to score goals. He pushes himself much more. He has that in him as well.
"Sometimes the trap for very talented players is it is easy for them. They know subconsciously they don't need to push themselves too hard to be efficient."