Jose Mourinho backs Manchester United's misfiring striker Zlatan Ibrahimovic
By Mark Ashenden
Last Updated: 05/11/16 11:14am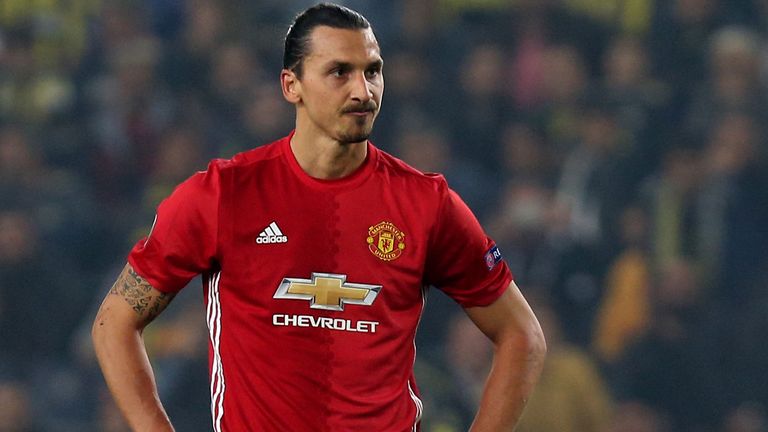 Jose Mourinho admits Zlatan Ibrahimovic is struggling in front of goal but has nothing but praise for the Manchester United striker's attitude.
It may be early in Mourinho's tenure but 10 games into the Premier League season they are already seven points off the top four - a gap they will look to close this Sunday at Swansea before the international break.
United approach the match reeling from a 2-1 Europa League defeat at Fenerbahce and they'll be needing their star players to help rejuvenate the team.
One player not causing too many headaches for the United boss despite a tally of one goal in 11 games is Ibrahimovic. Mourinho said: "He is playing well for the team. He's creating a lot of chances and missing a lot of goals.
"If I remember Stoke, Liverpool, Chelsea, Burnley, he missed a lot of goals but he was fantastic in his dynamic, his working, his building up for the team, he was fantastic.
"[Against Fenerbahce] I cannot say the same. But in every match in the Premier League, even not scoring goals he's being fantastic. His attitude is always brilliant. He's not a guy afraid of his responsibility, so no problem at all."
The pressure is building on Mourinho with his team stuttering in eighth spot in the Premier League, without a league win in two months and having scored only 13 times in 10 league games. 
Asked if the recent goal drought was a concern, Mourinho added: "It can happen everywhere. There are so many examples in football where people score goals in the first minutes. Nobody is free of that.
"But with a stronger attitude, leadership on the pitch, defenders in control of the emotion and the organisation, it's easier to be strong, it's easier to be solid."
Injuries to key defenders Chris Smalling, Eric Bailly and Antonio Valencia have disrupted things, but that is no excuse for those selected approaching the Fenerbahce match in a manner their manager likened to a "summer friendly".
While United sweat over the fitness of midfielder Paul Pogba, the stunning consolation goal by Wayne Rooney in Istanbul on Thursday may prove to be a boost, according to the manager. 
"I cannot be critical of the boys because they do what they can. They try their best," the Portuguese coach said.
"Even in matches where we didn't concede goals with them against Man City and Burnley, they were home matches and we managed to play with a high percentage of the ball and managed to play with the defensive line almost in the midfield.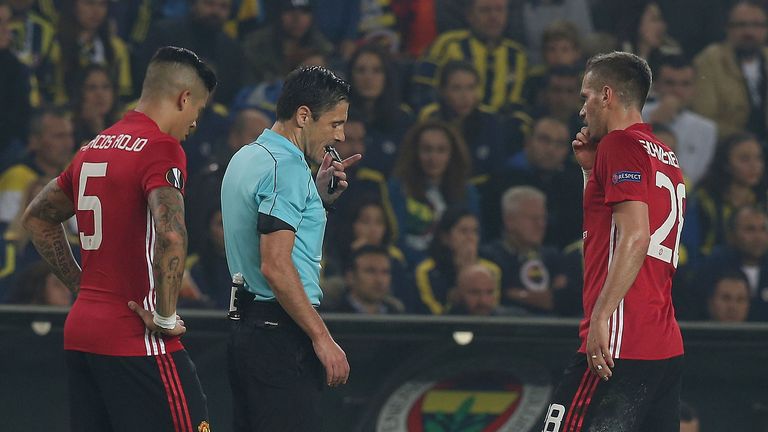 "But it's hard to have a really strong team, then we can talk about the number of goals that we don't score.
"Sometimes a team doesn't score goals because of its philosophy, because the team isn't aggressive enough and doesn't risk enough. That's not our case at all.
"But it's also easy to see that some players in attacking areas lack confidence, they are not sharp, they are not getting the chances they can.
"And probably one of the only good things [from Turkey] was the fact that Rooney finally scored a goal. Maybe it's also a key point in terms of his self-confidence."