Zlatan Ibrahimovic's "amazing" form at Manchester United has come as no surprise to manager Jose Mourinho.
Mourinho this week described the former Sweden international as "phenomenal" and almost undroppable and he proved his worth again on Saturday evening with both goals in United's 2-0 win at West Brom.
An unerring knack of finding the net and a medal-laden CV led to much excitement around Old Trafford when the 35-year-old eventually signed in the summer on a free transfer from Paris Saint-Germain.
However, few expected Ibrahimovic to have such an influence, given his advancing years and the punishing fixture schedule in England.
However, the Swede's double at The Hawthorns took his tally for the campaign to 16 goals.
Asked if he was expecting the striker to make such an impact, Mourinho said: "Yes. I was expecting that because I knew the reasons why he was coming.
"He was not coming for the wrong reasons. He was not coming for the money, he was not coming for the prestige. He was coming to enjoy his football and play for one of the best teams in the world.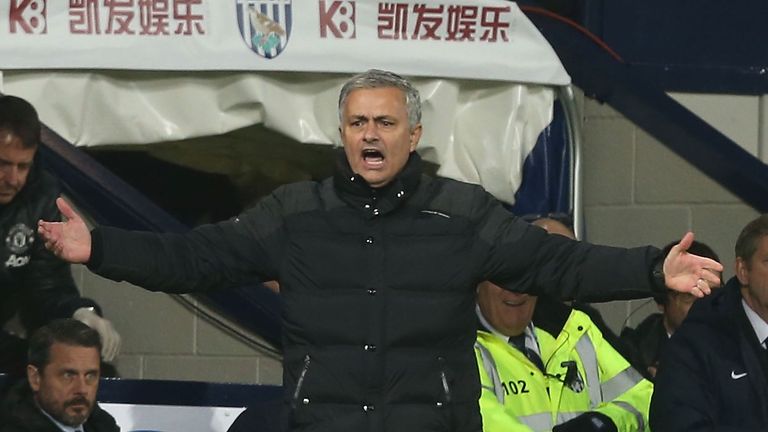 "He is playing amazingly well but even in the period he was not scoring goals he was important for us. We bought him for more than just to score goals. In the last two matches he scores three goals and we get six points in two away matches."
Ibrahimovic has featured in 25 of United's 27 matches this season and shown few ill-effects and Mourinho admitted he was not planning on using him quite as much.
The manager continued: "No, I didn't expect it. I was expecting in the Europa League to give him a different situation but we put ourselves in a difficult situation losing the first match at Feyenoord and then every match became important, including the last one.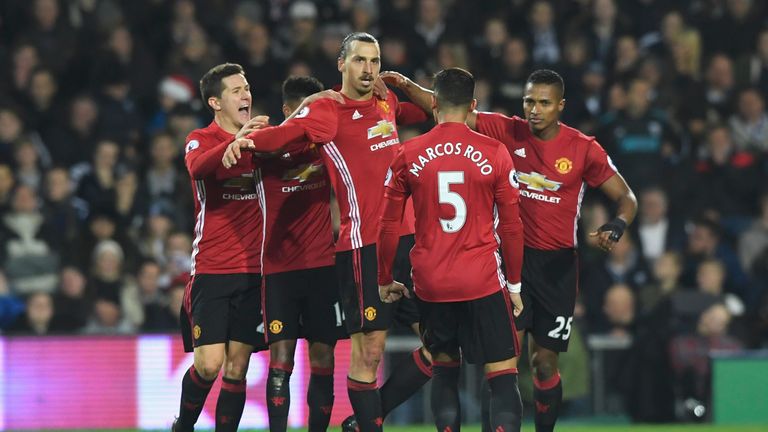 "We communicate and exchange ideas about his situation, his feelings and up to now he is feeling great.
"I am very lucky as he is not just a normal player. He is not a player who plays in a position where he can hide a little bit. He plays with experience.
"Amazing central defenders can play until they are they are really old but a striker you cannot hide - and he is doing really well."
With United 2-0 up, a tame second half threatened to get lively after 65 minutes when Salomon Rondon and Marcos Rojo clashed.
The South Americans exchanged words after a heavy challenge from the West Brom striker, who could then count himself fortunate not to be sent off after first pushing Rojo in the chest and then slapping the United defender across the face.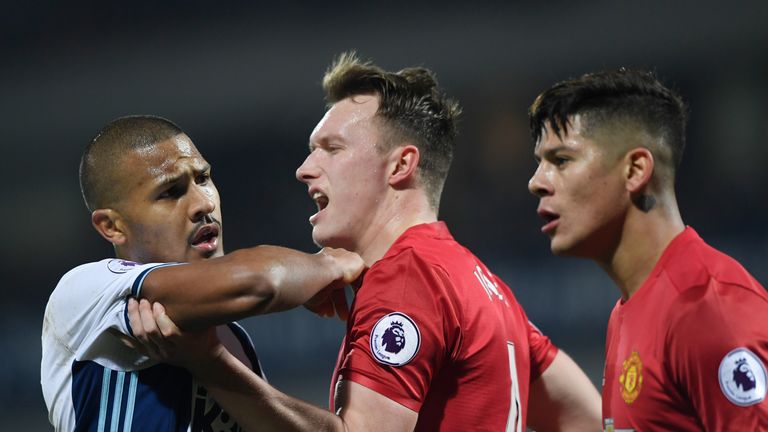 Mourinho felt referee Anthony Taylor made the correct call, though.
He said: "The game was physical. Big strong guys are physical. They [West Brom] are physical, although we are not as physical as them.
"Why a red card to Rondon? I agree with a yellow card. Sometimes you look for decisions but I think it is better for the referee to keep control of the game and speak with the players and communicate with the players and keep 11 against 11. I am happy with the decision Taylor made."