Manchester United host Liverpool in one of the marquee fixtures of the Premier League season on Sunday afternoon – and it's live on Sky Sports 1.
Gary Neville and Jamie Carragher will be part of the Super Sunday team at Old Trafford and both know the importance of this fixture, both historically and within the context of one of the most competitive Premier League seasons for years.
Liverpool start the weekend in second place, but victory would see Manchester United move to within two points of their rivals.
Who will claim the spoils? Neville and Carragher give us their thoughts ahead of the big one….


Why should we be excited about Manchester United v Liverpool on Sunday afternoon?
NEVILLE: If you're a football fan you'll want to tune in because any game between Manchester United and Liverpool is something to get excited about. This is a little bit of a crossroads game, even with several months of the season to go, because United are surging forwards and Liverpool have had a little bit of a wobble in recent weeks. If United win on Sunday they will feel they are on a major roll, while it's very important for Liverpool not to lose.
CARRAGHER: This is always a huge game, but right now these are two teams who have maybe got outside chances for the title and are both right in the mix for top-four places. Manchester United are probably the most in-form team in the Premier League and are a different proposition to when the two sides met at Anfield earlier this season, while Liverpool have hit a little bump in the road and need to get back on track. Both teams have plenty to play for.
NEVILLE: Liverpool have almost had the perfect season in terms of preparation, as they have had quite a few free weeks in between matches – but you could argue this has been the most disrupted period they've had. They've played quite a few matches in a short time and have stumbled a little bit; losing to Southampton and drawing with Plymouth and Sunderland.
I've always felt this Liverpool team need that perfect week of preparation because they put such incredible energy and effort into the matches and it obviously becomes a lot more difficult to do it every three-and-a-half days because there is less recovery time and training time. They are hitting an intense period and it is a real test for them to come through it. United will probably feel they are playing them at a good time and Liverpool will want to come out of that mini-rut pretty quickly.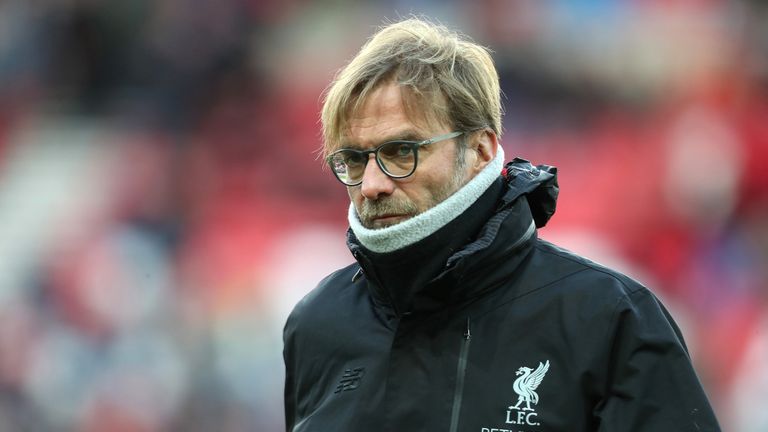 The last time these sides met in October it finished goalless, but surely Jose Mourinho will set his team up differently this time?
CARRAGHER: Of course. He has to. They are at home and also he now knows his best team and they are playing well. There's no way that he would set up to stifle Liverpool under that scenario. I expect Manchester United to take the game to Liverpool and that's one of the reasons why it should make a great game.
NEVILLE: When you think about how United set up at Anfield, it reflects a particular moment in the season and it wasn't a good one for United. Liverpool were absolutely flying and Mourinho needed to get out of there with something. There's no way they will be as defensive as they were that day. I don't think it's the opposite way around on Sunday, but I think Liverpool will have a mindset whereby they see a point as a minimum requirement. They can't afford to see United cut the gap on them to two points.
CARRAGHER: Things have moved on since the Anfield game. Mourinho knows his squad a lot better and has identified what he feels is his best team. He had a lot of new signings, including the most expensive of all in Paul Pogba and he has started to get more out of him. He has been outstanding in the last few weeks and if he plays well then it will affect the rest of the team. I'm still expecting more from him over the next few months and years, but you can now see why they spent all that money on him. Jose also seems much happier with his centre-back partnership and United seem to be a lot more settled and a lot more confident.
NEVILLE: Mourinho will be pragmatic. He'll know that Liverpool will press high and press hard and he will know that press fades as the game goes on. If they can get through the first hour, he will feel that chances and moments will come in the game and Liverpool will make defensive mistakes.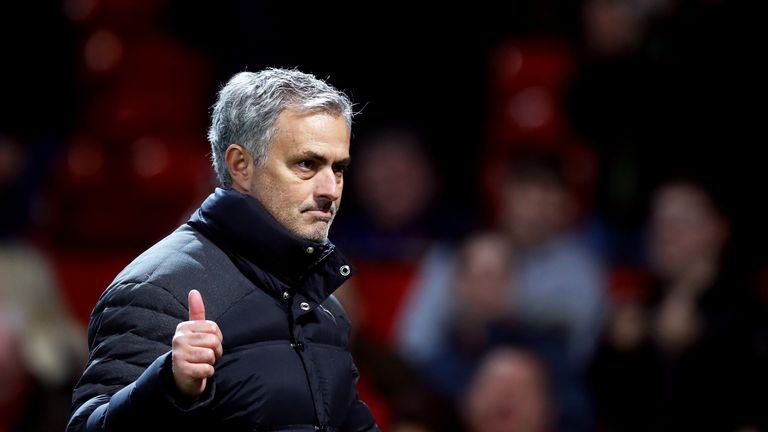 Wayne Rooney could break the Manchester United goalscoring record on Sunday. Do you expect him to be involved?
CARRAGHER: I'd expect him to be involved, but I don't expect him to start the game. At this moment, he is probably just outside Jose Mourinho's first XI and the reasons why he played in the cup games against Reading and Hull are possibly also the reasons why he won't play on Sunday. I think he will be on the bench, but everyone is well aware how close he is to that record and I'm sure there isn't any team he would love more to score that goal against than Liverpool. It would be typical for him to come on and score.
NEVILLE: If you're a United fan, then the dream scenario is that he comes off the bench and scores the winner! It would almost be too good to be true, but I don't think he will start the game.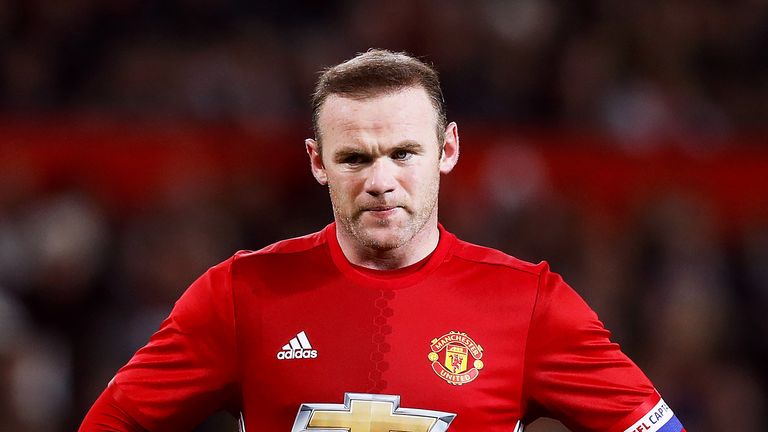 Another England striker, Daniel Sturridge, started for Liverpool against Southampton on Wednesday, but how do you expect Liverpool to approach this game, particularly in attack?
CARRAGHER: Even if Daniel Sturridge had scored against Southampton in midweek I wouldn't really have expected him to play away at Old Trafford. I think Divock Origi will get the nod. Philippe Coutinho made a difference and showed his quality when he came on against Southampton, but it's maybe a bit early for him to start a game after all of his injury problems and he may be used from the bench.
NEVILLE: I'm sure Klopp will play the mobile ones; the ones who are quick, can counter-attack and can get in between the lines. Liverpool's running stats are incredible and I see this game being a little bit like a middleweight against a heavyweight. Liverpool will want to strike quickly, hit them hard and early and disrupt them. If United can get through the first 50-60 minutes, I think they will finish stronger because it feels like United are more resilient and robust at the moment. Liverpool need to hurt them early.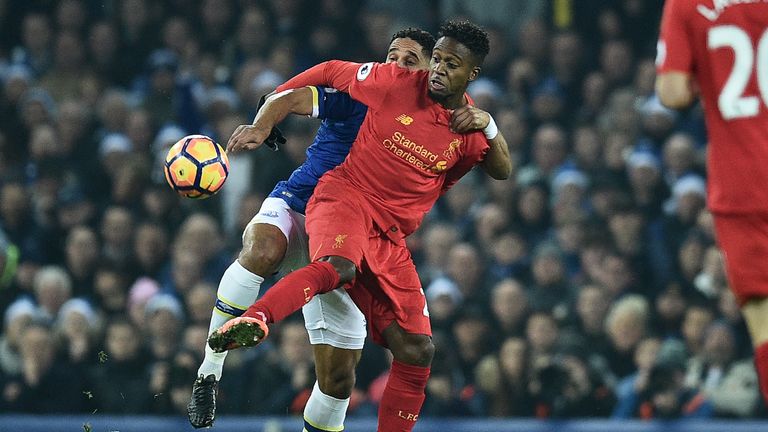 What do you see as the key areas where the game will be won and lost?
CARRAGHER: Central midfield is important in any game and with the form Pogba is in, Liverpool will need to be wary of that. Liverpool haven't been good enough in that area in the last few weeks; Emre Can has gone off the boil and if Liverpool were to pick a first-choice XI, he would probably be just outside that. He has still played a lot because the manager likes him and Jordan Henderson has been out, but he has been a little bit off. He can't afford to let that happen if he plays.
NEVILLE: I imagine Klopp will want to disturb Michael Carrick's composure. The key area will probably be Liverpool's midfield trio against Pogba, Ander Herrera and Carrick. The other two wide players will come into the pockets and that midfield battle will be a critical one in the game.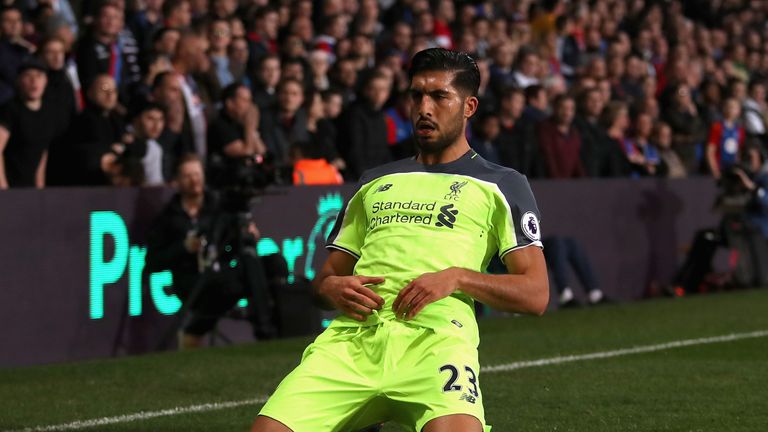 CARRAGHER: A lot also depends on how Liverpool deal with Zlatan Ibrahimovic, who is playing as well as anyone in the Premier League right now. He has been scoring goals and Liverpool continue to concede them, so that is another vital area.
NEVILLE: The personality and character of Ibrahimovic is having a massive impact upon the players in the United dressing room. You talk about managers having an influence in the dressing room, but when they're out on the pitch, Ibrahimovic's influence is huge. It feels like Liverpool will have to handle his personality and character on Sunday.
Meanwhile, United have to handle the mobility of Liverpool who are undoubtedly more mobile and have more speed in their combinations around the pitch. Can United handle the speed of Liverpool? Can Liverpool handle the strength and robustness of Pogba and Ibrahimovic? It's a game of two different styles and I think it will be fascinating to see who will have the mentality to go and win it.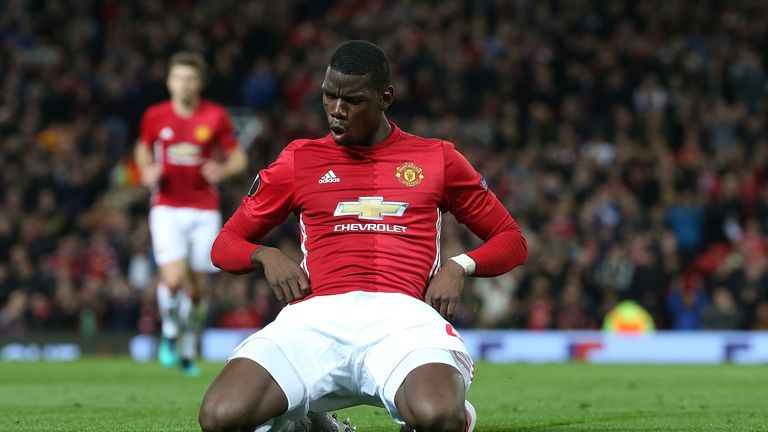 So who do you see as the favourites going into the game?
NEVILLE: Four or five weeks ago you'd have said Liverpool would be favourites, but now you would probably say United were. It hasn't been like that for the last few months and I'm interested to see how United handle that.
CARRAGHER: I think Manchester United are the favourites. Liverpool are not in the form they were in two or three weeks ago, while Manchester United are the in-form team in the league and are at home. I think whoever is at home would usually be classed as favourites when these two teams play each other. The momentum seems to be with United at the moment, but Liverpool need to come back and answer that with a performance.
NEVILLE: The fascinating thing about this game is the mentality. What is the mentality of Liverpool? Will they go into this game thinking they don't want to lose and let United cut the gap to two points or are they thinking they can move eight points clear and put United to bed? I'm sure the attitude of the manager will be to go eight points clear, but will his team be able to go out at Old Trafford and believe what their manager believes? That's a big test for them. With the tiredness and the disruption to their training over the last couple of weeks, can they get it out of their minds and put a big gap between themselves and United?