Manchester United manager Jose Mourinho does not believe Chelsea will slip up in the title race as his side kept up pace with the top of the Premier League.
United's 2-0 win over Watford at Old Trafford, thanks to goals from Juan Mata and Anthony Martial, means they are now a point off the top four places, and 11 points off leaders Chelsea.
Chelsea play at Burnley on Super Sunday, and with 14 games remaining, the former Blues boss says he does not believe anyone will catch them.
Mourinho told Sky Sports when asked if United themselves can catch Chelsea: "Honestly I don't think so. Why? Because Chelsea are a very good defensive team, they defend very well and defend with lots of players, very good players, and are very well organised.
"I think in this situation, a very defensive team wins the title with counter-attack goals, set pieces goals, and individual goals from talented players. So I don't think they're going to let it slip.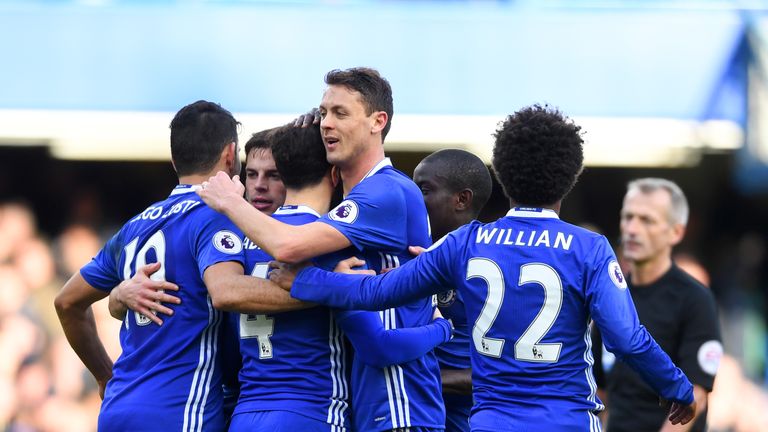 "But football is football, you never know."
Regarding his own side's performance at Old Trafford, Mourinho said it was a must-win game, particularly with Liverpool beating Tottenham on Saturday night, meaning one team had to drop points.
He said: "We needed to win. It was a dangerous game, they are a good team with good and experienced players. They came obviously to defend but when they were losing they tried and were dangerous. It was a difficult match and it's an important win.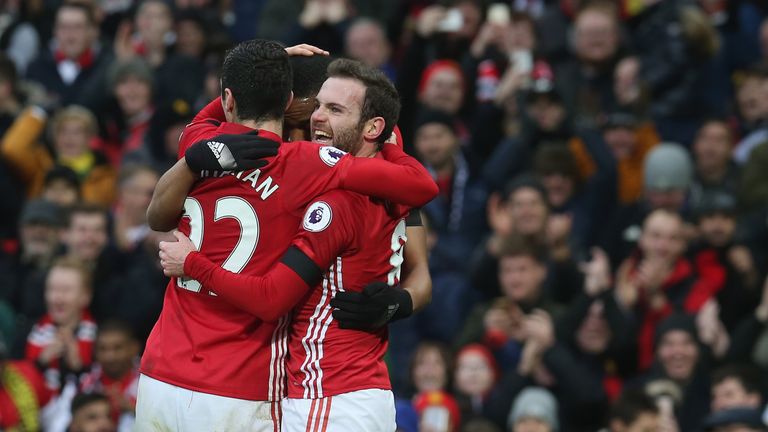 "We create a lot of chances but don't score a lot of goals. I'm really happy with the performance, I think in the first half we had periods when we were really brilliant.
"We were organised and defensively worked well so I'm pleased with the clean sheet."
United had 23 attempts on goal in a fine attacking display, and Mourinho admitted the period of chances before Mata's opening goal was "astonishing".
"The period before the first goal, was almost I say astonishing," Mourinho said. "Even the crowd were feeling that. The goal had to come because we were playing in a brilliant way
"I am really happy with the players, happy with the points."