James Milner insists that, as a team, the current Liverpool side is up there with the best he has been involved with.
The former Manchester City man goes back to his old club on Super Sunday, live on Sky Sports 1, having won two titles there between 2010 and 2015.
Milner, speaking to Jamie Redknapp ahead of Super Sunday, says that while City had more individual quality in the years under Roberto Mancini and Manuel Pellegrini, this Liverpool side under Jurgen Klopp are a stand-out team.


Milner said: "I've been very fortunate to play in a lot of good teams, with a lot of good players.
"Obviously winning a couple of titles at City, we had some very good players, but as a team this is probably up there as the best team I've played in.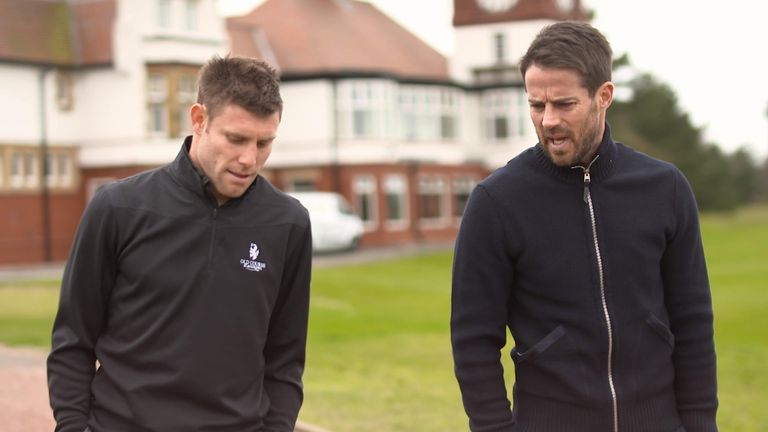 "The Man City team were obviously a top side, and arguably had more standout individual players. We've got a lot of good players at Liverpool too, but I think as a team we play a different style, everyone works together and we need to do that the way we play.
"It's two completely different teams and styles of play, but two fantastic teams."
Liverpool and Manchester City are both fighting for a top-four place in the Premier League as the top six of the table becomes crowded heading into the final 10 games.
City stumbled in the title race after a 0-0 draw with Stoke last week, before crashing out of the Champions League with a midweek defeat at Monaco.
Milner, who was part of the Liverpool side that won 4-1 at the Etihad last season, says Klopp always looks to work on how the opposition play, and insists Liverpool will look to exploit City's weaknesses.
"We always work on the strengths and weaknesses of the opposition. They've got a lot of top, top players.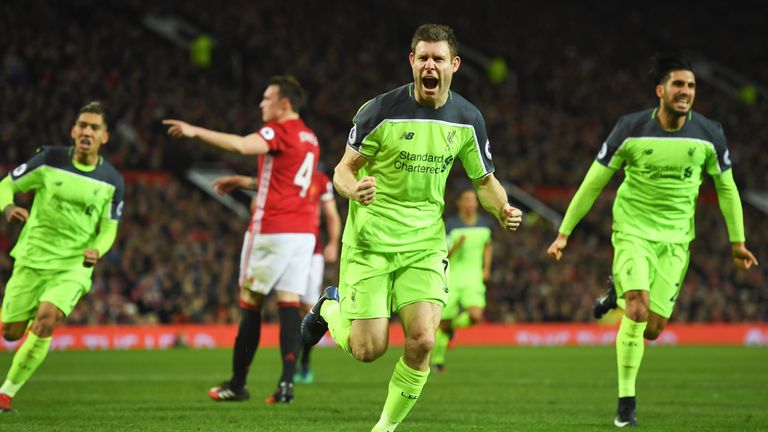 "David Silva is incredible, he always gets the weight of pass right, Raheem [Sterling] has gone and done really well, and obviously Sergio [Aguero] is so sharp around the box.
"They've got a lot of top players to stop, but we've got a good record against them, we'll set up the way the manager wants, we'll set up in training this week, look at their weaknesses and hopefully exploit them."
Sky Customers can now upgrade to Sky Sports and get 12 months for just £18 per month. Upgrade now!