Chelsea are the Premier League champions but the race to oust them next season has already begun among the heavyweight clubs as they look to close the gap next term.
As a result, it's set to be a very busy summer in the transfer market for Premier League clubs. But how will the riches be spent? Who should be the main targets?
Here are 10 of the biggest stars who could be lighting up English football next season…
Pierre-Emerick Aubameyang (Borussia Dortmund)
Borussia Dortmund forward Pierre-Emerick Aubameyang has had his best ever season in front of goal having found the net 29 times in the Bundesliga. The Gabon international has spoken of a move to Real Madrid in the past but Pep Guardiola's Manchester City are interested and Aubameyang has worked with Liverpool boss Jurgen Klopp before too.
Sky Bet's odds: PSG 2/1 favourites, Manchester City top Premier League contender at 10/1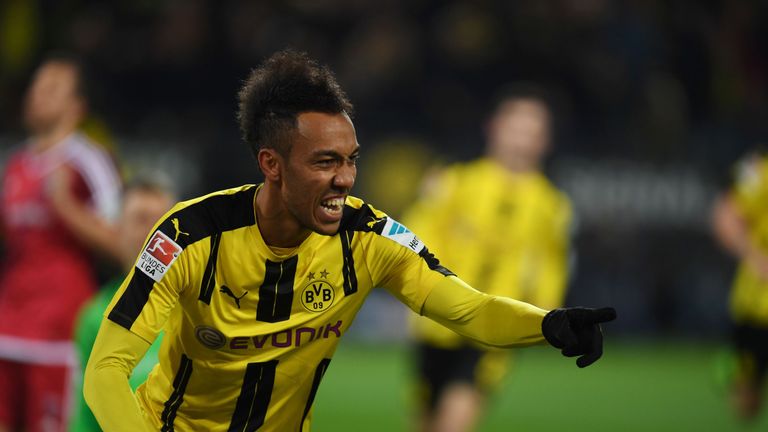 Gareth Bale (Real Madrid)
Real Madrid have found some good form in Gareth Bale's absence during the run to the Champions League final and this has increased the belief that Isco could replace the Welshman next season. Florentino Perez remains a big fan but there will be clubs on alert - Manchester United among them - if Bale feels compelled to move on in the summer.
Sky Bet's odds: Manchester United 7/1 favourites
Andrea Belotti (Torino)
Torino forward Andrea Belotti has enjoyed a breakthrough season in Serie A and also made his Italy debut in the autumn. With 25 league goals, he is attracting Premier League interest and while team-mate Joe Hart is well-positioned to recommend Belotti to parent-club Manchester City, it's neighbours Manchester United most strongly linked to the striker.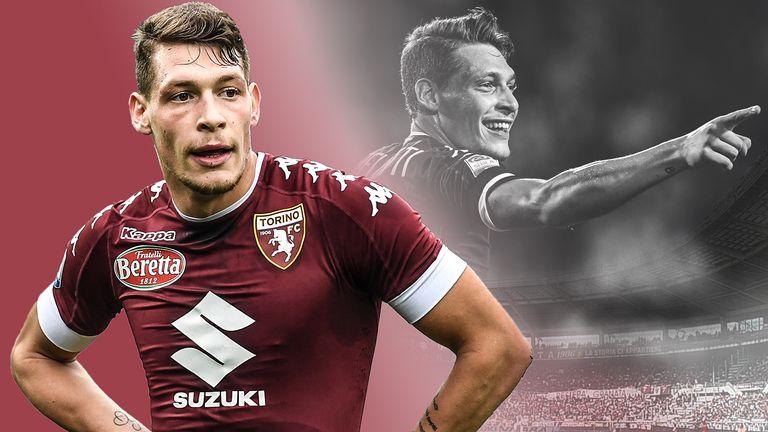 Antoine Griezmann (Atletico Madrid)
Manchester United's first-choice target in the bid to replace Zlatan Ibrahimovic is Atletico Madrid frontman Antoine Griezmann. The outstanding talent in Diego Simeone's side, the France international has scored 25 goals in each of the past three seasons and, having come third in last year's Balon d'Or voting, could command a big fee in the summer.
United are understood to be willing to meet an £85m release clause but Griezmann may need some persuading about the merits of Manchester. He admitted recently: "England, I have a lot of doubts about my private life. Everything like rain, bad weather… I need to feel happy outside."
Sky Bet's odds: Manchester United odds-on favourites at 8/13
Alexandre Lacazette (Lyon)
Atletico Madrid are seen as best placed to acquire Alexandre Lacazette, particularly if Griezmann moves on, but the Lyon striker has been linked with Premier League moves before and there will be interest again if Atletico's transfer ban is not lifted. Arsenal are believed to be after a new striker and Lyon chairman Jean-Michel Aulas admits that Lacazette can leave if the right bid comes in.
Sky Bet's odds: Atletico Madrid odds-on favourites at 8/15, Arsenal and Liverpool top Premier League contenders at 10/1
Kylian Mbappe (Monaco)
Prising Kylian Mbappe away from Monaco could be somewhat trickier given the teenager's heroics in helping the club from the principality to the Champions League semi-finals. Mbappe is now widely regarded as the best young talent on the planet and Manchester City got a close look at what he can do in their last-16 defeat. They won't be the only suitors.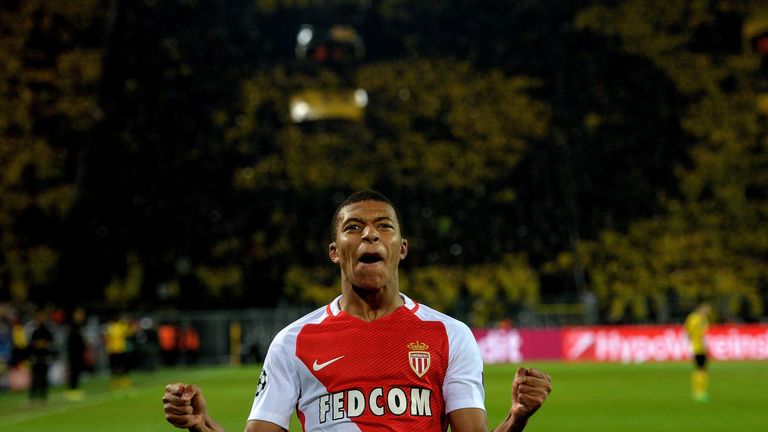 Monaco, for now, are standing firm. "It is our intention he stays," said vice-president Vadim Vasilyev. "We will do everything we can to keep him."
Sky Bet's odds: Real Madrid 5/2 favourites, Manchester United top Premier League contender at 7/1
Alvaro Morata (Real Madrid)
Real Madrid forward Alvaro Morata has scored 20 goals this season but is being made to wait for a regular first-team spot and his patience may be wearing thin. Chelsea boss Antonio Conte worked with the Spain international at Juventus and is expected to be in the hunt for a new striker regardless of what happens with Diego Costa.
Morata has already spoken about his hope to move to the Premier League and said he is confident of working with Conte "sooner or later".
Sky Bet's odds: Chelsea 5/2 favourites
Marco Reus (Borussia Dortmund)
Borussia Dortmund's Marco Reus has had his injury problems over the years but he remains a much-sought after player with a number of Premier League clubs likely to have the German on their radar. Klopp worked with Reus at Dortmund, while Arsenal will need to bolster their attacking options regardless of what Mesut Ozil and Alexis Sanchez decide.
Sky Bet's odds: Chelsea 9/2 favourites


James Rodriguez (Real Madrid)
The World Cup top scorer in 2014, James Rodriguez established his world-class credentials early in his career but the move to Real Madrid has not been an unqualified success. He was an unused substitute in last year's Champions League final and still cannot count on regular starts.
A move to Manchester United would surely appeal to the Colombian and Sky sources understand he has indeed been offered to the Old Trafford club, with a figure of around £50m understood to be the asking price.
Sky Bet's odds: Manchester United odds-on favourites at 1/3
Inaki Williams (Athletic Bilbao)
The first black player to score for Athletic Bilbao, Inaki Williams is already an icon as well as his club's most prized asset. Liverpool have been linked with a move for the 22-year-old forward but any transfer would depend upon his determination to move given Athletic's Basque-only policy means they look to hang on to top talent for as long as possible.