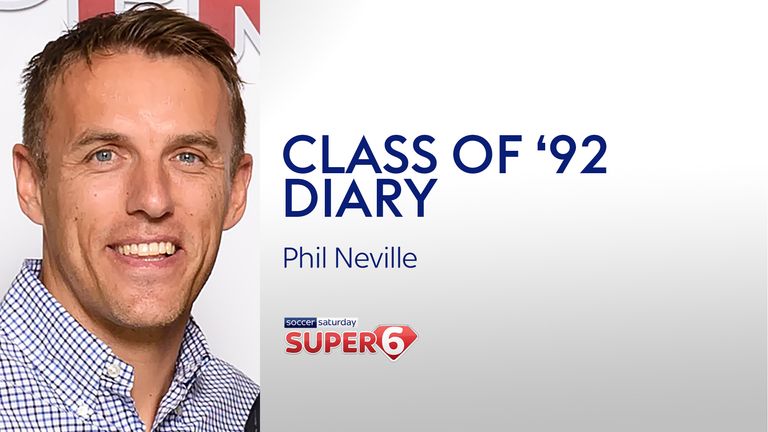 In the latest Super 6 Class of '92 diary, Phil Neville discusses Manchester City's free-scoring, Marouane Fellaini's form and Salford pulling clear of the chasing pack.
City slickers
Well, after another 5-0 victory, you've got to say Manchester City are the most exciting side in Europe right now with the number of goals they are scoring.
They'll obviously have bigger tests but they are absolutely sensational to watch, and the pleasing thing for Pep Guardiola is that the team are keeping clean sheets as well.
I would say the Manchester clubs are looking the best in the Premier League right now, with City shading it over United as favourites, but the question is whether that style can win them the title, because we know Jose Mourinho can deliver it with his approach.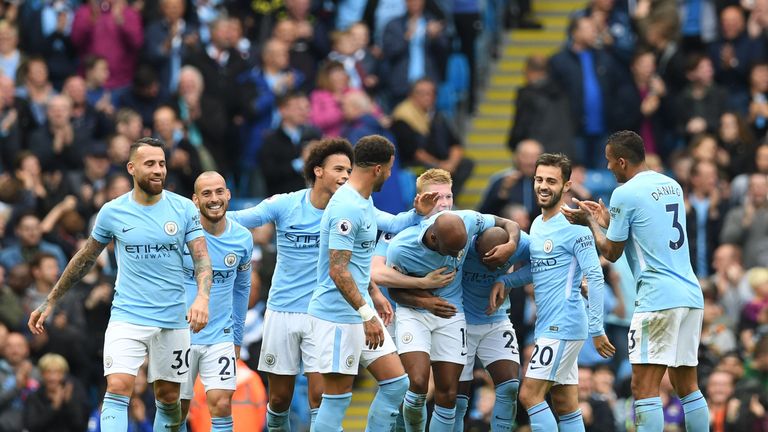 City are the most exciting side in the Premier League and you wouldn't want to be playing them at the moment, but United don't have to play them until November, so Mourinho has a lot of time to assess them.
For now United just have to keep matching their results and not get behind too far behind with their goal difference because it is looking so close this season that it could be the deciding factor.
Fantastic Fellaini
I think when you talk about good defensive performances you normally think about the backline and the goalkeeper, and David de Gea is the best goalkeeper in the world without a doubt, but it's that central-midfield frame which has been so important.
Alongside Nemanja Matic, Marouane Fellaini has probably played his two best games in a United shirt and to be keeping a top player like Ander Herrera out really says something.
It's a great foundation for the side and even though they were under pressure against Southampton they never really looked like they were in trouble.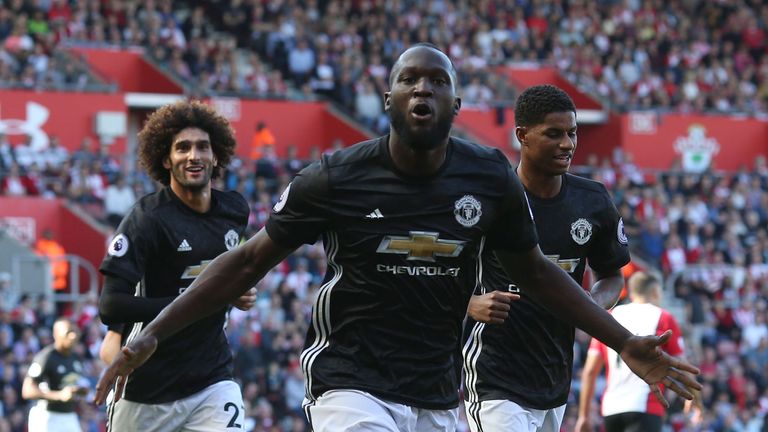 The players look like they know what they are doing and are happy to invite teams on to them with the counter-attacking pace of Marcus Rashford, Antony Martial and Romelu Lukaku.
It has just been a sensational start to Lukaku's career at Old Trafford. When you see players joining United they either struggle with the pressure or grow with that expectation level and he looks like he's grown in stature.
You look at the strikers in the Premier League and it's going to be a hell of a shoot-out for the Golden Boot and they're all out-doing each other, with Lukaku and Sergio Aguero scoring, Harry Kane getting a couple and Alvaro Morata bagging a hat-trick.
Weekend's worst call
Jose Mourinho's sending off was probably the worst decision of the weekend for me and I just could not understand it. We want characters on the sidelines and I just think it was a diabolical and laughable decision.
It was a manager reacting to his team losing the ball, there's a picture of his arm round the fourth official Mike Jones just before it happened and I don't think he even knew what he did wrong.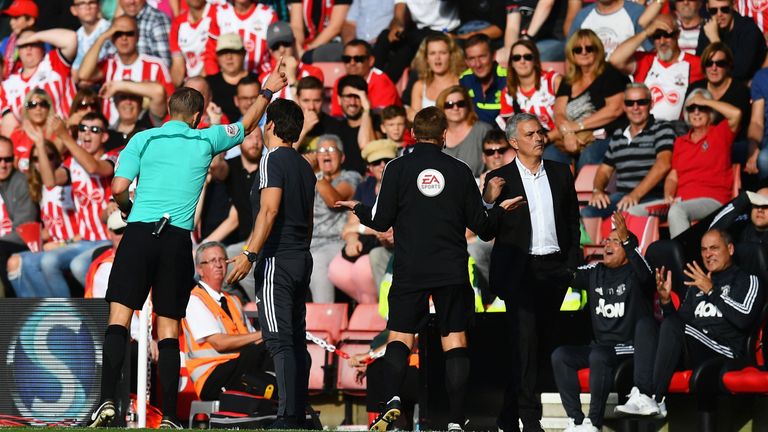 Both Liverpool and Everton have had their problems, but they showed great character to record victories at the weekend to take the pressure of Jurgen Klopp and Ronald Koeman.
Liverpool's defensive struggle is something we've been talking about for 12 months, so I don't know how they can rectify that with their current personnel.
But what I would say is that they showed a lot of courage to beat Leicester and, while they'll always concede, they've probably got a forward line to match anybody when they get Sadio Mane back.
As for Everton, well sometimes in adversity you stumble across a system or a player who can spark a revival and I think the criticism of them is they lack a bit of pace and power up front, so in Oumar Niasse they have found that.
I always thought it would take a while to get going after so many summer changes and I'm 100 per cent confident they will turn things around under Ronald Koeman.
Salford bounce back
It was a long week because of the FA Cup defeat and while it's fair to say our priority is the league, everybody certainly wanted another cup run.
Our greatest moment was probably beating Notts County in the competition two years ago, but bouncing back from the York defeat last weekend by winning 1-0 at Gainsborough showed great character again, which also helped build a bit of a gap between ourselves and third place.
We're getting towards the stage of the season where we're going to be playing on some wet pitches, where our power and strength will help us. A lot of teams enjoy those early-season perfect pitches, but as we get those tougher conditions the quality and fitness shines through.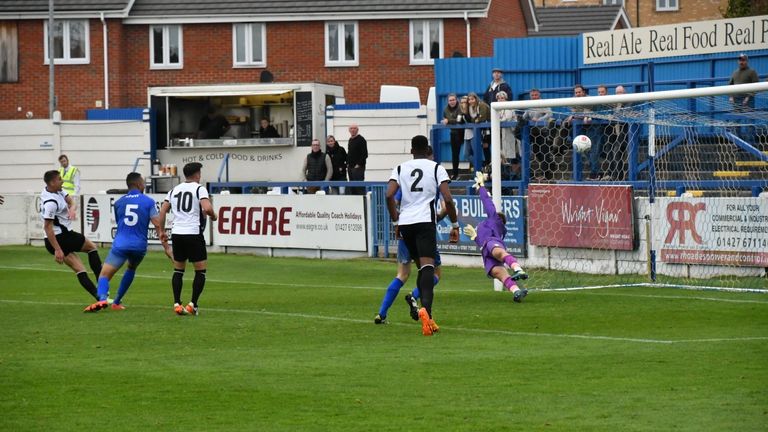 We're beginning to gel and beginning to look powerful. It is a challenge keeping focused when you're at the top but it's always better to be out in front and we're alongside Harrogate, who we beat.
We're in control and we want to make that gap between ourselves and third bigger, and three successive clean sheets in the league is certainly helping.
The academy team had a fantastic 4-1 win at Daisy Hill in the FA Youth Cup and I couldn't make it so I'm taking the young lads out for lunch on Friday to say well done. It's a competition in which we all got some great experience so we'd love to see them go follow in our footsteps.
There's another £250,000 up for grabs on Tuesday's night's Super 6. Here's what Phil Neville is predicting...
Spartak Moscow 1-1 Liverpool
Manchester City 3-0 Shakhtar Donetsk
Monaco 1-1 Porto
APOEL Nicosia 1-2 Tottenham
Borussia Dortmund 1-3 Real Madrid
Nottingham Forest 2-0 Fulham
If you are using skysports.com you can comment below to get involved in the debate, but please adhere to our House Rules. If you wish to report any comment, simply click on the down arrow next to the offending comment and click 'Report'.