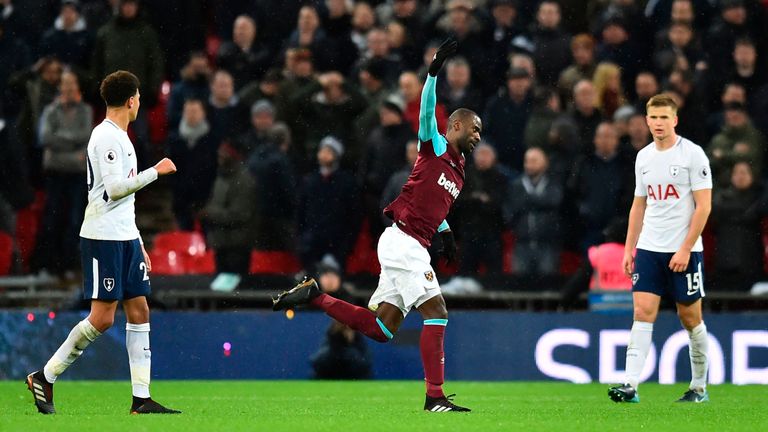 Wembley Stadium witnessed two of the best goals of the Premier League season on Thursday night.
Pedro Obiang opened the scoring for West Ham with a thunderous strike from 35 yards before Heung-Min Son scored an equally sensational goal from long range in the 86th minute
The goals had everybody talking after the match. Here's what the players, the managers and the pundits had to say…
The players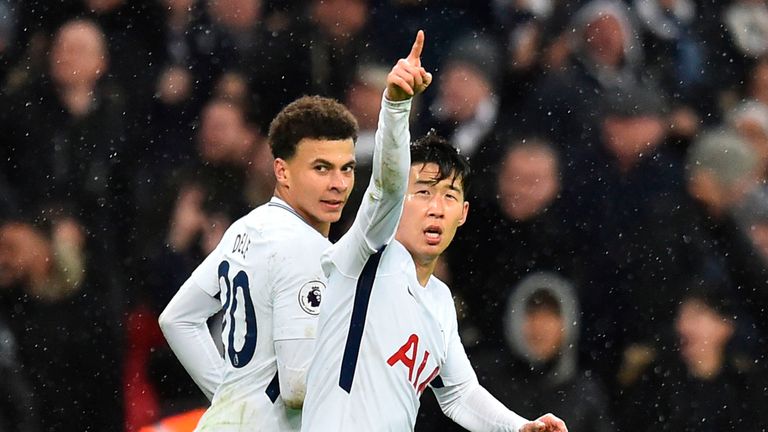 Heung-Min Son (Tottenham goalscorer): "I think his goal was better. The strike was just unbelievable. We have the best goalkeeper in the world and he couldn't do anything. It was just a great strike. Was it my best Tottenham goal? It's not important right now. It was a beautiful goal. If it's a beautiful goal or a dirty goal it's not important. I'm a bit upset for the three points."
Pedro Obiang (West Ham goalscorer): "I arrived at the right time and everything happened because we defended really well and kept the score to zero. In that situation, I saw the possibility and I tried it and scored. I was really lucky."
Mark Noble (West Ham captain): "Pedro has got a great strike on him and he should probably shoot a bit more, but he doesn't get in those positions. Tonight me and Ped were told to sit in front of the back five and not really go anywhere. I don't really know how he ended up where he was! It was a great strike."
The managers
Mauricio Pochettino (Tottenham manager): "We only scored one goal - and I think it was the most difficult chance! Obiang's was an amazing goal, it was their first shot on target so that is difficult to accept. That is football."
David Moyes (West Ham manager): "I was delighted to see us having a shot! But I was surprised and in disbelief that we had taken the lead as Tottenham had so much of the ball and so many opportunities. But there's another side to football when you've not got the best players."
The pundits
Tim Sherwood (ex Tottenham): "Without being disrespectful to Obiang, that's one in a career for him. We've already see Son score like this before and we will see him score like this again, but this is not part of Obiang's game and he has chipped in with a wonder strike. If he ever scores one like that ever again then I want to see it."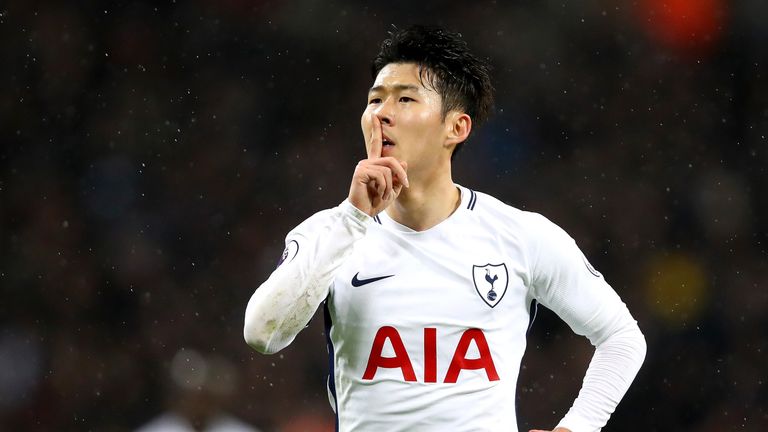 Joe Cole (ex West Ham): "I think Tottenham were thinking, 'go on Obiang, have a shot' and you get a bit lazy there. It's unbelievable, really. You rarely see goalkeepers being beaten like that on their near post. You don't recognise him as someone who is going to score from 30 yards, he's not Frank Lampard or Steven Gerrard, but he hit it lovely. It's one of those goals that silenced the crowd. Nobody could quite believe it."