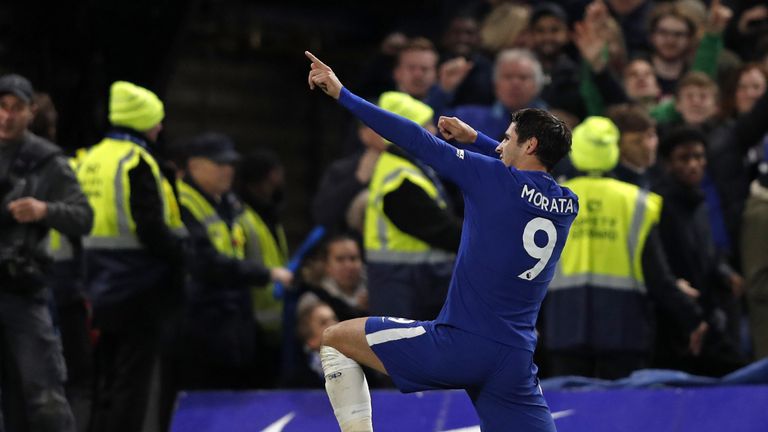 Help pick our Manchester United-Chelsea combined XI ahead of the champions' trip to Old Trafford on Nissan Super Sunday.
Throughout the week we will be asking you to select a goalkeeper, a defence, a midfield and an attack of the combined XI, which will adopt a 4-2-3-1 formation.
Last but by no means least, we need you to select the centre-forward to lead the line of our combined XI, with Romelu Lukaku, Alvaro Morata, Zlatan Ibrahimovic and Olivier Giroud your options.
Use the 'upvote' button for your favourites in the interactive tool below, and remember to keep across the Sky Sports platforms on Friday as we reveal YOUR Manchester United-Chelsea XI ahead of their clash at Old Trafford.
Watch Man Utd v Chelsea on Nissan Super Sunday from 1pm on Sky Sports Premier League.