Arsenal new boys Henrikh Mkhitaryan and Pierre-Emerick Aubameyang realise the club are going through a tough time, but insist the players must unite and show they are playing for Arsene Wenger.
Arsenal were lacklustre in their 3-0 defeat by Man City in the Carabao Cup final on Sunday at Wembley, and the two sides face each other again on Thursday in the Premier League at the Emirates, live on Sky Sports Premier League.
Mkhitaryan, brought in from Man Utd, and Aubameyang, from Dortmund, have endured a tough start at the club since joining in January, combining to beat Everton before a north London derby defeat at Spurs.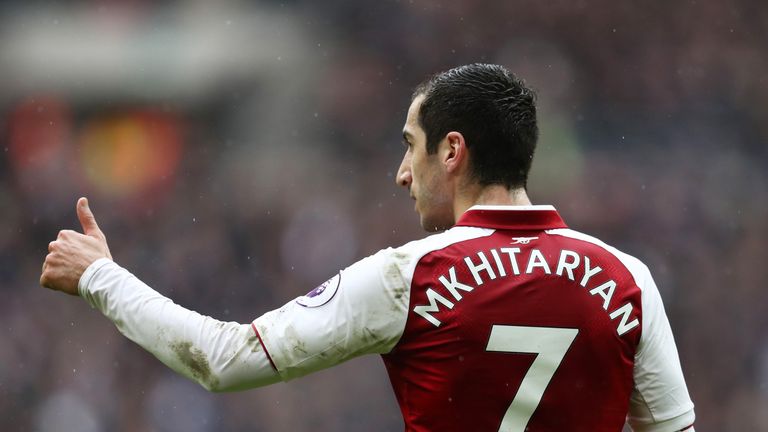 But the pair, who played together in the Bundesliga at Dortmund, are positive for the future at Arsenal, and insist there is more than enough quality at the club to turn fortunes around.
In an exclusive interview with Sky Sports, Mkhitaryan said: "It's not the easiest time for the club, but we are here to help, do our best, and put Arsenal on the level that it was before. I know it's not going to be easy, but we're trying, and doing our best.


"It's a pleasure to work with [Wenger]. He knows a lot about football, he can give you good advice, and I'm very happy to be here.
"Of course it's not very easy for him either, but we have to play for the club, play for him, because he is a big role model for this team, big person at this club, so we have to do our best to show we are ready to fight for him."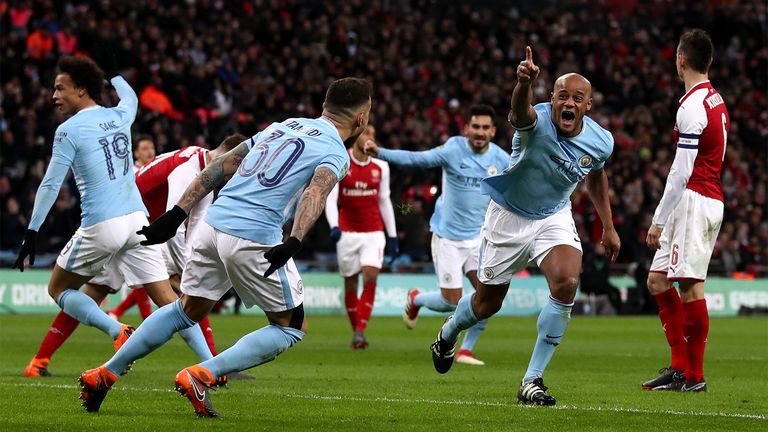 Aubameyang added: "I think it is a difficult moment, but I think we've played against great teams, and I think we just have to be united, keep going, working hard and that's the way to follow.
"He is a great manager, everyone knows it. OK, it is not an easy moment, but we have to give our best to show him that we play for him and give everything for him."
Striker Aubameyang, who scored 141 goals in four-and-a-half seasons at Dortmund, insists joining Arsenal was a logical next step for him at 28, and revealed the Gunners were the only side who made a "real" offer for him.
"It was the next step for me, it's a big club. For me it's a bit bigger than Dortmund, and this was a good step for me and my career. I didn't want to go, for example, to China, because I want to do a lot of things here in Europe before I think about China or America.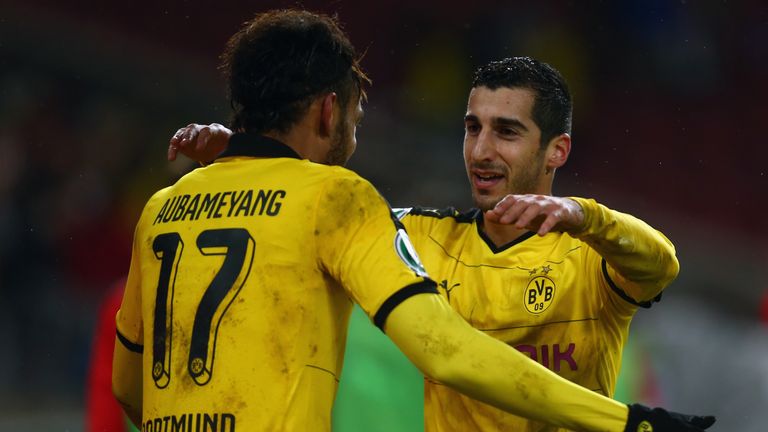 "Arsenal were the only club who made an offer, a real offer, and I'm really happy, because it's a good club."
Mkhitaryan, already in the Premier League with Manchester United, suggested Jose Mourinho's style of play may not have suited him during his 18 months at Old Trafford, and says Arsenal's attacking philosophy matches his own.
"Everyone knows Arsenal play offensive football, and I love to play offensive football. In Manchester we were playing offensive football too but not in every game, so it was quite different.
"I don't want to blame anyone because every manager at every club has a different philosophy. Maybe I couldn't fit perfectly in the Manchester football."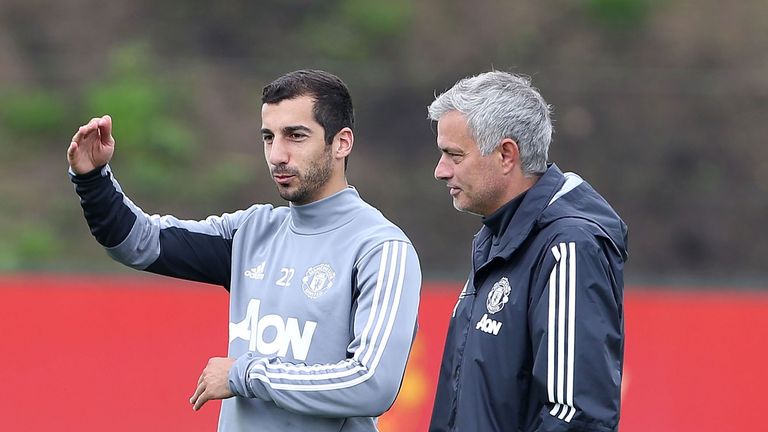 Despite the attacking options in their side, Arsenal sit 10 points off the top four with 11 games remaining, the first being their game in hand against leaders City on Thursday.
Mkhitaryan dismissed any concerns over a top-heavy attacking side at the Emirates, and says everyone's duty is for the team first, then themselves.
"Every player has to defend, it doesn't matter if you are a striker, winger, attacking midfield, you have to defend, you cannot just defend with four or five players, the whole team must defend.
"I'm doing my efforts to help the team to defend, sometimes it can work, sometimes it doesn't. But I always try to do my best for the team first of all, and then I'm thinking of myself.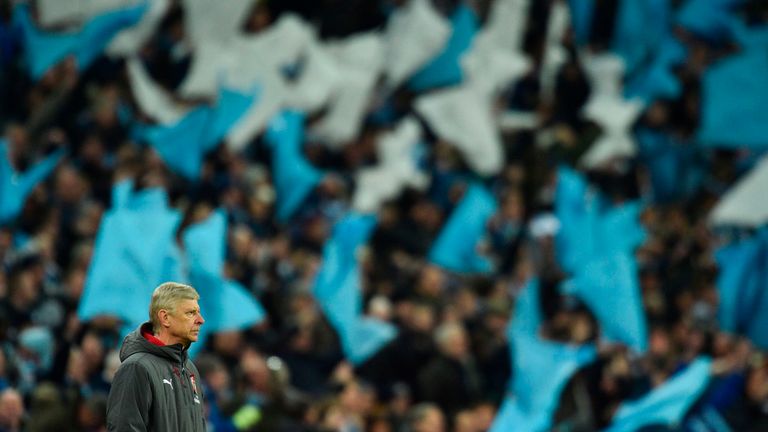 "I'm not an ego player to think of myself first. Then when I get the ball I can create."
Watch the full interview with Mkhitaryan and Aubameyang before Arsenal v Man City, live on Sky Sports Premier League from 7pm on Thursday.