Manchester United or Liverpool? Steve McClaren and Alex Scott joined us on Premier League Daily to settle who is the better side.
United host Liverpool on Saturday lunchtime, live on Sky Sports Premier League, with the visitors two points adrift of their fierce rivals as the race for the top four intensifies.


BIGGEST CLUB - MAN UTD
McClaren: "Once a red - in terms of Manchester United - always a red. Once you work there, you're part of the family. It's ingrained in you. And you know the size of the club, we did this with Twitter - you can explain that - but they've got far more followers. So Manchester United, bigger club."
MANAGER - JURGEN KLOPP
Alex Scott: "I'm going to go with Klopp. I prefer his style of play, [it's] how I would like to play as a footballer. I like my manager to show the passion, the emotion and after a game when he's won to feel part of the team."
GOALKEEPER - DAVID DE GEA
McClaren: "De Gea, for certainty, one of the best in the world. And goalkeepers… you can count at the end of the season how many points they've made for you, and De Gea must have top marks for that. Incredible saves, and at times keeps Manchester United in the game."
DEFENCE - MAN UTD
Scott: "I'd say Man United at the moment, even though Liverpool have improved towards the back end of the season defensively."
MIDFIELD - MAN UTD
McClaren: "United because of [Nemanja] Matic. I think [he was] a steal from Chelsea, he's been the focal point [of the team], he's a leader in that middle, strong and he's got great experience. Liverpool have got an engine, but they've not quite got the quality of Manchester United."
FORWARDS - LIVERPOOL
Scott: "I think Liverpool, to be honest. When you look at the flair, the creativity of Salah and Mane and their link-up play - I think they're gelling better than they're at United."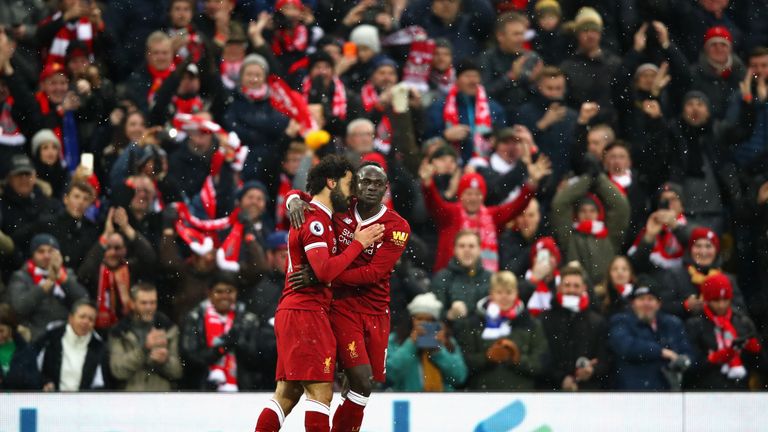 STRIKER - ROMELU LUKAKU
McClaren: "[Romelu] Lukaku because as a manager whenever I came up against him I hated it. Sometimes he is unplayable in his strength and power and his finishing. If you look at his record he scores goals and that wins games."
VERDICT: MAN UTD 4-2 LIVERPOOL