Captain Jamaal Lascelles says Newcastle must do all they can to keep manager Rafa Benitez at the club and happy.
Newcastle could finish in the top half in the Premier League after Benitez led them back to the top flight at the first attempt last season, though the Spaniard has not hidden his dissatisfaction at the funds available at the club in the past year.
Benitez's contract has a year to run, but he has offered no update on his future, and Lascelles says the manager has done so much for the club and the city.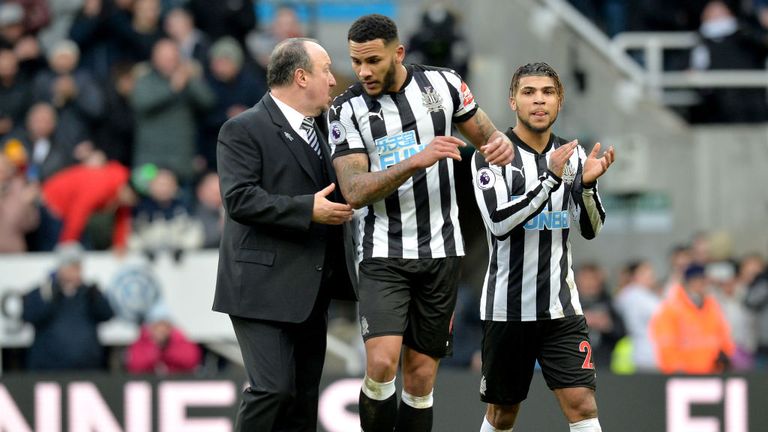 Lascelles, whose side take on Chelsea in their final league game on Sunday on Sky Sports Premier League, told Sports Saturday: "I can't emphasise how important it is. Since he's been here, the club has been on the rise. He's got the club together, the city together, and everything has been positive.
"The players love him, a manager of that level who's been at big clubs and won trophies, you've got to do all you can to hold onto him. Look how he's got us playing.


"People say we wouldn't gel together and we're a Championship side, well if that's the case then the manager has got us all together and we're sat in the middle of the table.
"As players, we've got to cross the white line but we follow instructions from somewhere, and that's the gaffer. The club have got to keep him happy."
"I can't thank Rafa enough for how much I've improved, not only as a player but as a captain. I think I've come on leaps and bounds in that aspect, how to deal with things differently; he pulls me aside and says you can't always be this way, you've got to adapt to different people's personalities - he's worked with Steven Gerrard, Cristiano Ronaldo and John Terry."
Lascelles, 24, has had a fine season at St James' Park, and despite being linked with Everton and other Premier League clubs, the Englishman says he is happy at Newcastle.
"When you're flicking through Twitter or people say there's rumours about this, that and the other you're aware of it but I don't take any notice.
"I'm a Newcastle player, I'm happy here, I'm the captain and things are going really well. You hear about rumours, but I'm just concentrating on Newcastle."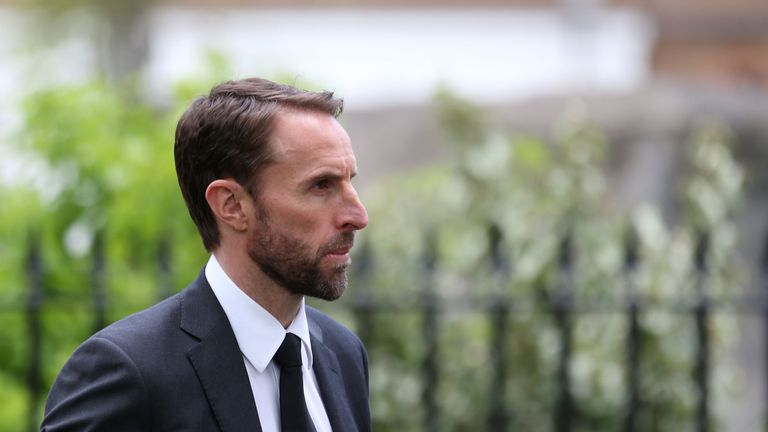 With the World Cup just around the corner, many had tipped Lascelles to make a late charge into Gareth Southgate's 23-man squad for Russia.
But still without a call-up, and with Southgate's squad announced on Wednesday, Lascelles accepts the manager has his chosen defenders.
"I thought I had a chance of sneaking into the friendly games but I didn't. It'd be a nice way to finish the season here, going to a World Cup, but Gareth Southgate likes who he likes.
"He picked his team last time and there's a lot of competition in my position. Whoever he decides to go for, it's up to him and congratulations to the players who do go."
Watch Newcastle face Chelsea on Sunday at 3pm, and watch the extended interview with Lascelles on Sports Saturday from midday on Sky Sports News