Premier League clubs agree to Video Assistant Referees next season
Non-live trials to continue this season as Premier League looks to develop "a clear protocol for communicating VAR decisions to fans"
By Rory O'Callaghan
Last Updated: 15/11/18 6:35pm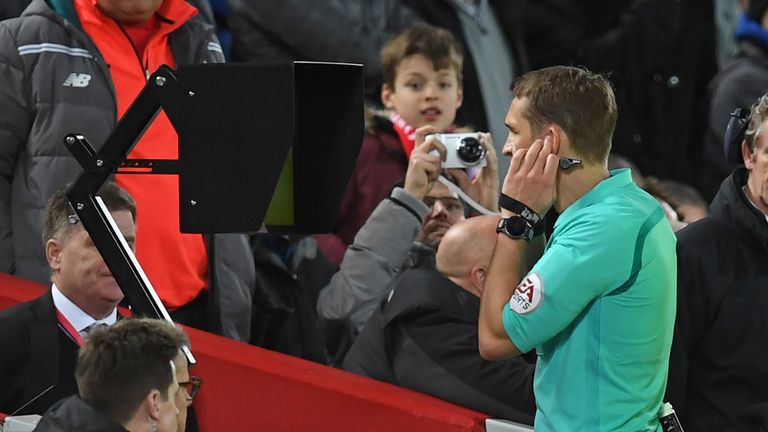 Video Assistant Referees (VAR) are set to be used in the Premier League next season after clubs agreed "in principle" to their introduction.
The league met with its shareholders on Thursday to provide an update on its latest VAR testing and has confirmed it will formally submit a request to use the technology in the 2018-19 season.
A statement released by the Premier League read: "At a Shareholders' Meeting today, clubs were provided with an update on the non-live VAR trials being undertaken by the League and Professional Game Match Officials (PGMOL) this season.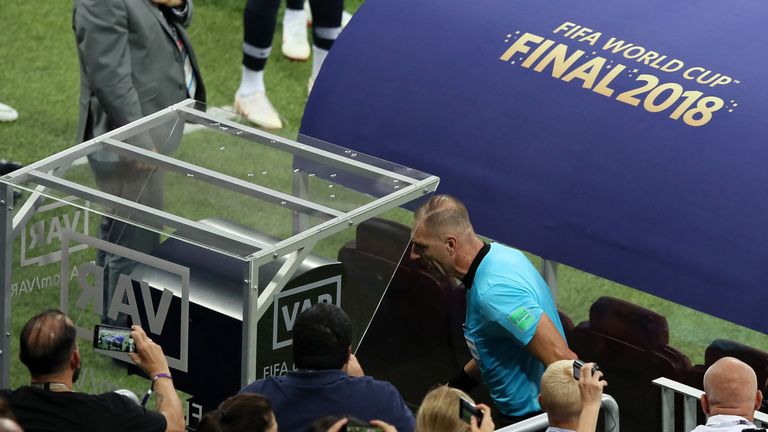 "Key learnings from VAR's use in the FA and Carabao Cups, and other leagues across the world, were discussed in detail.
"The Premier League's non-live testing programme will remain in place for the rest of this season, with a continued emphasis on those Saturday afternoons which have several matches being played concurrently, and developing a clear protocol for communicating VAR decisions to fans.
"The League will now formally make a request to the International Football Association Board and FIFA to use VAR next season."
Premier League clubs voted against VAR's introduction this season at a meeting in April, before it was used successfully at the World Cup in Russia.
A number of domestic leagues, including the Bundesliga, La Liga and Serie A, already utilise VAR and UEFA has confirmed the technology will be introduced in the 2018-19 Champions League season.
Earlier this month, Southampton striker Charlie Austin called for VAR to be introduced in the Premier League after Southampton were controversially denied a goal against Watford.
"You go on about VAR this and VAR that, help the officials out," said Austin. "Clearly they need help. We play in the Premier League, the best league in the world, the most-watched league in the world.
"Give them all the help they need."