Premier League restart: Players want final say on return to training and playing
PFA deputy chief Bobby Barnes raises concerns of black players following government study which revealed black men and women are nearly twice as likely to die with coronavirus as white people in England and Wales
By Kaveh Solhekol, Sky Sports News
Last Updated: 11/05/20 11:40am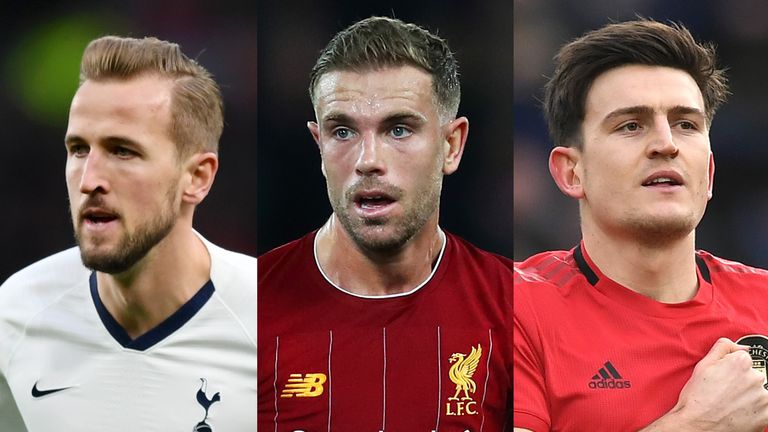 Premier League players want to be given the final say on when they return to training and playing.
The 20 Premier League clubs will discuss proposals to restart training at a meeting on Monday morning.
The proposals have already been sent for approval to the government and Public Health England.
Although some players have concerns about returning to training in tightly-controlled circumstances, the majority of Premier League players want to start training and playing again.
Players and managers will discuss the proposals in a series of meetings with the Premier League this week.
The proposals contain guidance about testing and monitoring players and staff for coronavirus, keeping the working environment as safe as possible, and protecting all players and club employees at all times.
If the proposals are approved by the government and Public Health England, plus clubs, players and managers, then non-contact training sessions in small groups would resume.
Every club would also need to produce a COVID-19 operational policy, and training sessions would not be allowed to last longer than 75 minutes.
A senior executive at one Premier League club says their players will not be forced to train or play if they feel it is unsafe. Their players' safety, and the safety of all their employees, is their No. 1 priority.
Additionally, one Premier League club owner has told Sky Sports News their players will not be paid if they do not play.
PFA deputy chief: Players hold 'genuine concerns' over restart
Players have "genuine concerns" about their health as the Premier League considers resuming fixtures amid the coronavirus pandemic, Professional Footballers' Association deputy chief executive Bobby Barnes has said.
Black men and women are nearly twice as likely to die with coronavirus than white people, according to the Office for National Statistics. and Barnes said young black players were apprehensive.
"There are players who have voiced genuine concerns," Barnes told The Times.
"You've got players who've got young children, players with pregnant partners, people with underlying health conditions.
"Some of the young black players I've spoken to have read what's in the press and want answers to that [government study]. 'Am I more affected in my demographic and if so why?'
"My stance with the Premier League from day one has been it's all very well those of us in suits saying what our opinions are but we're not going to be out there on a Saturday afternoon and we're not going to be going back to our family."
What will Premier League clubs discuss on Monday?
The first significant phase of Project Restart is a safe return to training in groups, reports Sky Sports News' Bryan Swanson.
Clubs will digest the latest government advice and work out whether they can do so.
There is the considerable issue of testing, up to twice a week for all players and officials, and all tests will have to be approved by Public Health England.
A date of May 18 has been pencilled in to resume training, the same day as a further shareholder meeting, but it is still too soon to confirm when games will, or can, resume.
June 8 and 12 were dates discussed by clubs a few weeks ago, but they are only discussing the next phase of Project Restart, which is a safe return to training in groups.
Everybody is encouraged by the Bundesliga's return to games this month but, quite simply, Germany is at a more advanced stage of containing the virus than the UK.
Can we expect a vote on Project Restart?
There is not anticipated to be one big vote, rather a collective call to agree on different phases.
Historically, the Premier League avoids a vote, unless it absolutely has to. At least 14 clubs must agree to any major rule change.
The last significant vote was in 2017 over the transfer window closing before the opening day of the season, and that was the tightest of calls.
But this is a much more important issue and, as we have already seen in the past few weeks, each club has different issues in overcoming the coronavirus pandemic.