Manchester City vs Liverpool venue could be decided on Thursday
Manchester City Council's safety advisory group to decide whether game will be played at Etihad Stadium or neutral venue
Last Updated: 23/06/20 2:49pm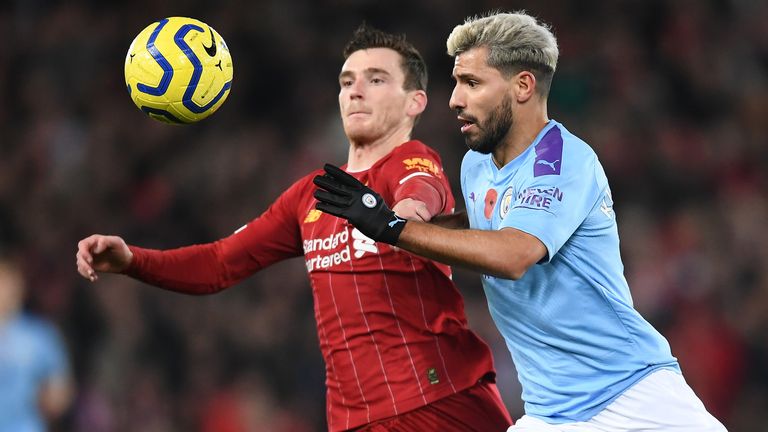 The venue for the Manchester City vs Liverpool match on July 2 could be decided on Thursday.
Manchester City Council's safety advisory group will meet on that date, with the fixture between the Premier League's top two teams the only one without a confirmed venue at this stage.
It had been on a list of five fixtures that the UK's football policing lead said at the end of last month was set to be played at a neutral venue, at the request of the local force.
A spokesperson for Manchester City Council said: "The decision on the match between Manchester City and Liverpool going ahead at the Etihad Stadium on July 2 is under continued review.
"The next meeting of the Safety Advisory Group is on Thursday (June 25) after which we may be able to provide an update."
The initial list also included the Merseyside derby, Manchester City's home game against Newcastle, the Manchester United v Sheffield United match which will be played on Wednesday night, and Newcastle vs Liverpool.
The City vs Liverpool game is the only one which has not subsequently been confirmed to be played at the original home venue.
The Liverpool fans' group, the Spirit of Shankly, have asked for input to the meeting along with the City fans' collective the 1894 Group.
Klopp wants to play City in Manchester
Liverpool manager Jurgen Klopp hopes that the game against Pep Guardiola's City takes place in Manchester, despite police fears over the fixture.
Speaking ahead of Wednesday's visit of Crystal Palace on Wednesday, live on Sky Sports, Klopp said: "I would prefer [that] it is in Manchester.
"Otherwise it would be really difficult to organise. I don't exactly know how that would be but, [because] it will not be in Liverpool, it means we have to go somewhere where we [both clubs] need a hotel probably.
"We don't know how it would be organised. That is an issue but apart from that, we play where people send us to. We cannot have any influence on that.
"[But] I would prefer that it is at Manchester City, obviously. I don't know about the process exactly, I will wait for when the final information is confirmed [whether] at Manchester City or not. If not, [at City], it would be a challenge for both clubs."
Having seen few fans gather outside Goodison Park for Sunday's Merseyside derby, Liverpool boss Jurgen Klopp feels supporters will respect the government guidelines again for next Thursday's game with Manchester City.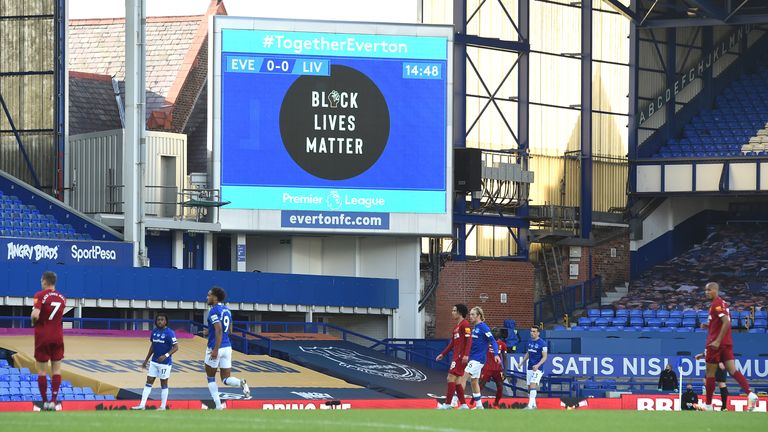 Klopp, whose side drew 0-0 against Everton at an empty Goodison Park, added: "The whole period we are in showed the massive majority of people really behaved responsibly and seriously and take this situation as it is: the discipline level is probably as high as never before so I was not worried about that.
"I know football fans since I was five years old and 98% of them are completely fine and have the same view on life as I have and love similar things that I do.
"At this moment in time, I was not worried about that. Maybe I don't know enough about it when we go there [to City] but Sunday was a good example, 100%."