Kasper Schmeichel has staunchly defended fellow goalkeeper David de Gea after recent criticism of the Manchester United No 1's form.
De Gea was under the spotlight again at the weekend after two errors led to goals in United's FA Cup semi-final defeat to Chelsea, with other incidents in recent months raising questions about his performances.
He faces mounting pressure for the No 1 shirt next season with the future of Dean Henderson - currently on loan at Sheffield United - yet to be decided.


But Leicester goalkeeper Schmeichel has passionately defended De Gea in an exclusive chat with Patrick Davison ahead of the two teams meeting on the Premier League's final day on Sunday, live on Sky Sports Main Event, as they battle it out for a place in the Champions League.
Schmeichel said: "It can be very difficult and you've got to remember, and this is with absolutely no disrespect to journalists or pundits, but you've actually never stood in that goal.
"You would classify things as mistakes or errors, and there are things that are glaring sometimes, but often this narrative can be created around a goalkeeper because it's the pundits and journalists' job to educate and that's their job. They're telling their educated opinions about goalkeeping, things like hand positions, feet positions, technical things which sometimes is quite damaging to a goalkeeper.
"You hear comments like, 'going with the wrong hand', or other throw away things that they'll say which will make the consumer or viewer think, 'oh yeah, that's right, I see he's done it again'.
"That's sometimes quite a dangerous narrative because all of a sudden it starts building momentum and for someone like David, I really feel for him because he has been unbelievable for so many years and every goalkeeper goes through periods [of poor form].
"There is a lot of pressure also in the sense that you now have an England goalkeeper coming through and, like it or not, in this country when you have an English goalkeeper, that means so much and they really do tend to build them up.
"I genuinely hope for someone like Dean Henderson, who's had an amazing season, that he can be allowed to develop. I hope for him, he gets another season, maybe two at Sheffield United and play the way he's done and then he'll be ready.
"But for now, David de Gea is still a world-class goalkeeper. It's a lonely position and those are the margins you play in as a goalkeeper - you simply cannot make mistakes because you will be punished.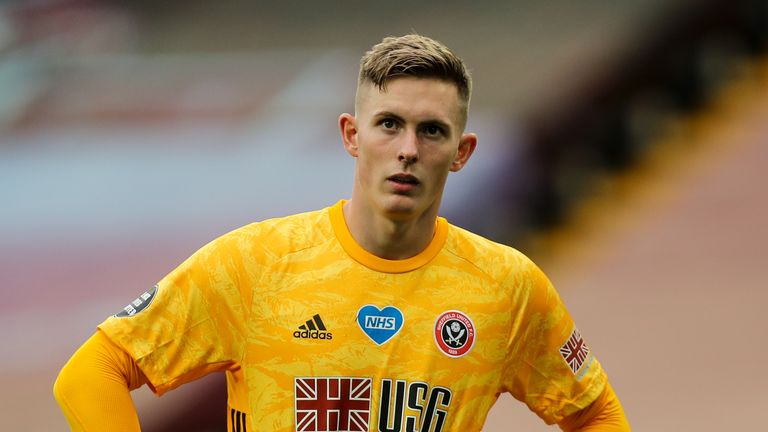 "So the difference between goalkeepers and outfielders is the little, tiny, minute details which are the difference and when they go against you, they are really glaring and they will be spotted.
"Outfielders don't have to have the same mentality and they say we're crazy, which we are because we're the only ones who dare to take the responsibility because if outfielders took that kind of responsibility, we'd have some unbelievable players everywhere."
Is it time for De Gea to move on?
Former Australia goalkeeper Mark Schwarzer played for four different Premier League clubs during his illustrious career and, speaking on the Football Show, the 47-year-old believes De Gea would benefit from a change of surroundings.
"I was at Middlesbrough for 12 years and people began to think I was on the decline, but I needed to move on to give me a kick-start and to rejuvenate. For me, that was the best thing I ever did because it gave me that chance to prove a new set of fans wrong.
"De Gea is in a position now where I feel it is time, personally. There's a comparison to when Pepe Reina was at Liverpool towards the back end of his career. There was a period of 12 to 15 months when he made a lot of uncharacteristic mistakes.
"Once he moved on, he regained some of that form and he became that really good goalkeeper again. I think David de Gea's the same. I think it's time he moved on."
'Premier League pressure is a privilege'
All eyes will be on the King Power this weekend as Leicester look to make it into the Champions League for a second time, but Schmeichel has a comparative view on the pressure faced by footballers.
"I can't say what it is [the pressure of being a footballer] to anyone else but to me, it's a privilege," he added. "That's the reason I play, that knife edge that you play on, that pressure.
"There's talk of pressure in World Cups or in the Premier League - that's not pressure.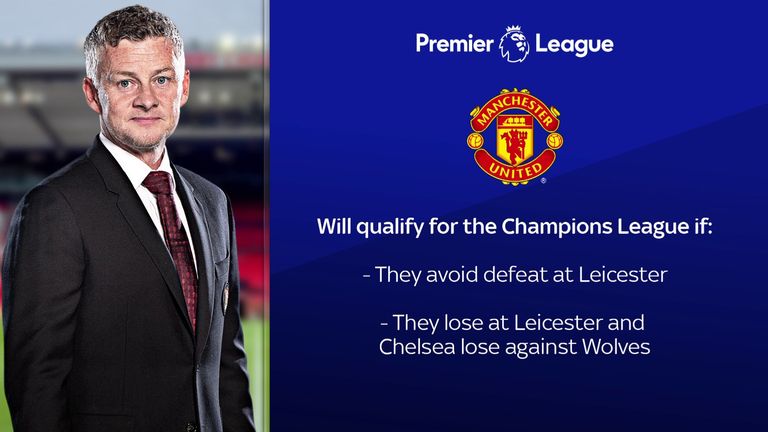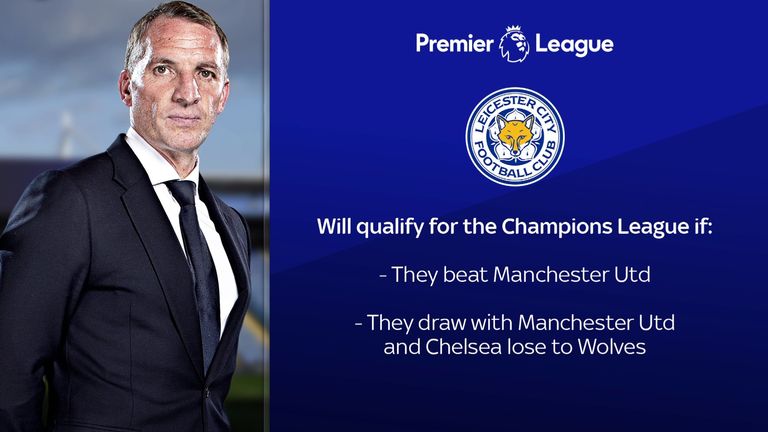 Pressure is playing in relegation battles in League Two where actual jobs are on the line and the money isn't there to support people's incomes, that's real pressure.
"Feeling that as a young man coming into a team like we had at Bury, for example, where people are literally fighting for their livelihoods, it means the world and is the difference between them having a job and not having a job.
"But playing in the Premier League, playing in World Cups, that's what you dream of and that's a real privilege."