Gary Cahill says Chelsea will not let matters off the field derail their trophy bid
Gary Cahill insists Chelsea will not allow themselves to become distracted as they push ahead with their trophy quest.
Last Updated: 01/11/12 3:17pm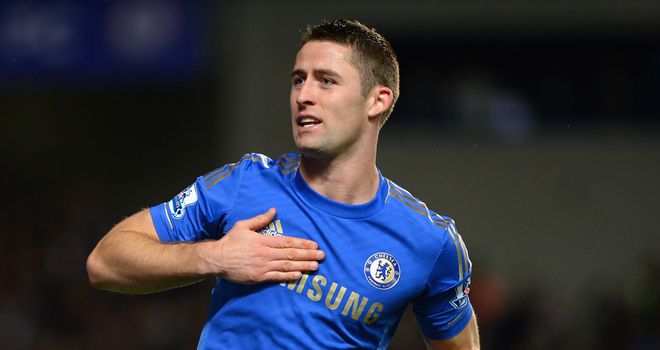 Just three days after a Premier League meeting between Chelsea and Manchester United at Stamford Bridge sparked controversy, with referee Mark Clattenburg accused of using 'inappropriate language' towards John Obi Mikel, the two sides played out a Capital One Cup thriller on the same stage.
A 5-4 extra-time success for the hosts allowed them to take some form of revenge for the weekend reversal, with Roberto Di Matteo's side still very much on the road to Wembley.
Cahill claims Chelsea were fully focused on the task in hand heading into the midweek tie, despite all that was going on around them, with it important for the players not to become caught up in matters being investigated off the field.
"It's important that we don't let anything affect us and we showed that won't happen," said the England international.
"Whatever is going on off the pitch, players relish playing football."
While delighted to have kept their cup dreams alive, a quarter-final date with Leeds United has had to be pushed back to 19th December as Chelsea's involvement in the Club World Cup has left them working to a punishing schedule.
"The squad is maybe not as big as some others but we have got enough depth in there to cope with the number of games," said Cahill.
"It is going to be a busy period, so resting up is going to be as important as training."
Frustrating
Cahill has no complaints at the games coming thick and fast at present, as he is looking to make the most of John Terry's domestic suspension and nail down a place in Di Matteo's starting XI.
"The bench is not where I want to be," added the centre-half.
"It has been frustrating for me at times this season, but I think we rotate the team well and as long as you are getting as much game time as other people and not looked upon as third-choice, then that is fine."