Samir Nasri feels Man City's team spirit can lift them to a successful campaign
Samir Nasri insists that Manchester City's team spirit can see them through to another Premier League title.
Last Updated: 05/11/12 10:32am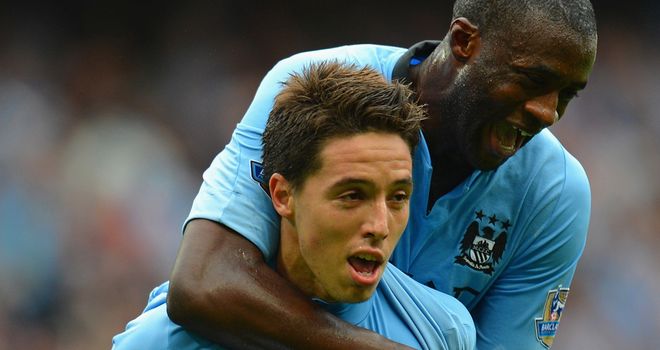 City remain unbeaten this season as they aim to defend their crown, but Roberto Mancini's side have been far from impressive, especially in Europe as they look like losing out once again in the UEFA Champions League group stages.
But Nasri remains upbeat, saying: "I don't know if we will stay unbeaten. I know we have the quality to stay unbeaten but all of us have to think this way.
"When we go out on the pitch we should think we will win. With the quality we have if we are sure of it, if we run for each other and fight for each other we can do it.
"We missed many chances and if you do miss these type of chances you can't expect to win the game, we have to improve on that.
"The good thing is we didn't lose a game still in the Premier League and we have to continue on this point."