Arsenal manager Arsene Wenger claims the club can now spend big again
Arsene Wenger claims Arsenal will spend big again now financial restrictions from the club's stadium move start to ease.
Last Updated: 16/01/13 12:36pm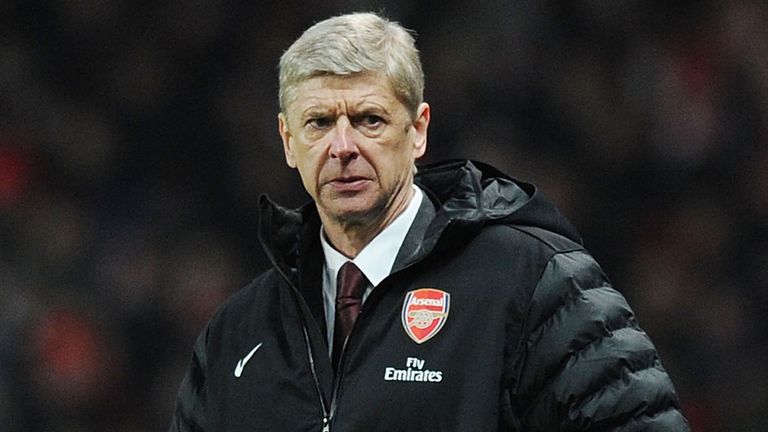 The Gunners boss has been the subject of criticism for failing to win a trophy since 2005 but his supporters point out that he has managed the club through a period of upheaval.
Arsenal moved from Highbury to the more lucrative Emirates Stadium in 2006 and given that capital investment the club is only now starting to reap the financial benefits.
That could see increased spending from Wenger, although he has stressed that the nucleus of the team must remain in place - much like at Barcelona.
"My plan is to keep all of the players we have and then to add maybe, if possible, two new players to the squad," Wenger told Al Jazeera Sport in an interview broadcast on Talksport on Tuesday.
"We will spend big (again) because we had restricted finances because we had built the stadium and had to pay that back.
"You look at any club who has done that, and they have gone down (in performance).
"We stayed at the top level, yes without winning the Premier League, but we were always at the top level.
"Now we have come out in a much stronger position financially again, so we can spend.
"But our way is a bit like Barcelona as well, to produce the core of the team from inside and add from outside the players who give really a plus."
Challenge
He added: "The biggest challenge so far is to convince people we have a good team, that we have good quality and that we lead the club in the right way, because many people doubt that.
"I am convinced this team has a fantastic mentality, fantastic quality and with the right level of confidence, if we can create the momentum, we can be a positive surprise until the end of the season."
Asked if his time at Arsenal will soon be coming to an end, Wenger said: "It is, because I am 63 years old and will not work at 100.
"That, though, is not the most important, what is important is that when you are somewhere, you give your best.
"How long will I stay? I have a contract until 2014, and I always respected my contracts.
"It is important that the club goes the right direction - we have a very young team who have fantastic qualities and [it is important] that I help them to get their qualities transformed into positive results.
"Let's not forget that last year we finished third. As long as that is seen as a disaster, it is not too bad for the future of the club."