Aston Villa manager Paul Lambert thinks criticism is unfair
Aston Villa manager Paul Lambert has hit back at critics of his signings during the January transfer window.
Last Updated: 02/02/13 1:20pm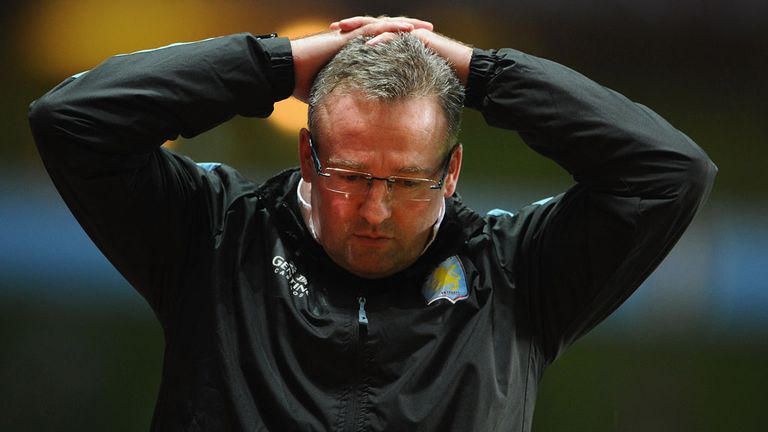 Villa recruited Yacouba Sylla from Ligue 2 Clermont and Simon Dawkins on loan from Tottenham Hotspur. 25-year-old Dawkins has never made a Premier League appearance.
Lambert feels that criticism labelled in his direction from ex-Villa players in the media is unfair, insisting that he is only working within the means provided by the club.
"It doesn't bother me what the ex-players think," Lambert said.
"They should know better. If they have a problem they should come and see me."
"If you ask me if I'd like to sign a Lionel Messi or a Xavi then, yes I would have done. But you can only work with what you've got.
"We couldn't afford anyone massive. Randy [Lerner] has been great and I knew the remit. We couldn't get many loans short-term because of the salaries. We tried to do a few but the salaries were way too high.
"I think there's got to be realism at the minute. I think that's why the fans are with us, because they can see what's going on. I understand their frustrations. We've got to give the new lads a chance."
Aston Villa face Everton on Saturday after having taken two points from their last seven Premier League games.